The two hope to turn out a perfect match in a quest to dominate the health and fitness business
The 5th of August 2015 marks the day when Adidas Group acquired Runtastic, a fast growing fitness-app-making company with Austrian origin. The transaction valued Runtastic at an enterprise value of € 220 million. Both companies firmly believe that together they can take the business to the next level and build a unique product portfolio to serve their community members in better and smarter ways. In a press release announcing the deal, Adidas is pinning great hopes on this cooperation.
"Runtastic's vision for 2020 that every individual lives a more aware and active lifestyle leading to a longer, happier life means the Adidas Group has found a perfect partner that fully understands the potential of the convergence of sport, digital and data in an always connected and always on-demand world."
Founded in 2009 and headquartered in Pasching, Austria, Runtastic has indeed a big potential. With more than 140 million downloads and around 70 million registered users in a short period of time, the fitness app maker has shown tremendous growth and already holds a strong industry position. Available in 18 languages, Runtastic is already one of the most diverse global players in the health and fitness app market, operating a multi-app strategy with over 20 apps covering a wide variety of endurance, health and fitness activities. Through a highly engaged and active users, Runtastic has managed to establish solid revenue and earnings streams.
"At Runtastic, we already have a lot of knowledge when it comes to apps and digital technology – and with adidas Group as our trusted counterpart (and one of the most successful and most comprehensive sports companies in the world) there's nothing we won't be able to do when it comes to health & fitness offerings." says Florian Gschwandtner, Runtastic CEO & Co-Founder
The largest shareholder in the European app maker was Axel Springer, a German media giant, which owned 50.1 percent of the company until Adidas Group got its hand on it. Other main shareholders included Austrian business angel Dr Johann Hansmann and company founders Florian Gschwandtner, Alfred Luger, René Giretzlehner and Christian Kaar — all of them will continue to run Runtastic within the adidas Group.
"Digital technologies are providing new capabilities and insights to help athletes of all levels take control of their sporting destiny – whether improving their performance, sharing their experiences, or creating their own great social moments of sport." says Herbert Hainer, CEO of The Adidas Group.
Florian Gschwandtner, however, ensures that Runtastic will stay independent (within the Adidas Group) and continue to operate from their current offices in Linz, Austria, Vienna and San Francisco. We will continue deliver further optimizations, unique content and a highly-anticipated new app by the end of the year.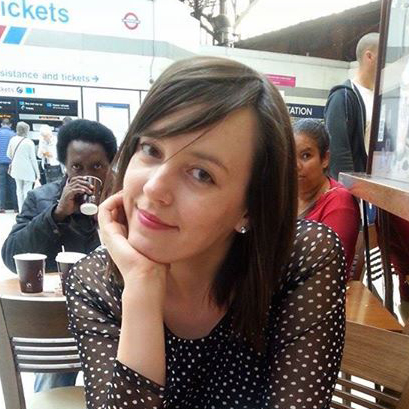 Emilia is an experienced editor, gifted wordsmith, a professional translator, but first of all, an avid reader.