Previously known as Project Comet, the new Adobe Experience Design (or Adobe XD) is now available in preview. The newly released upgrade for UK designers will, however, undergo some further improvements.
On March 14th, 2016, Adobe Systems Incorporated, an American transnational computer software company, announced the launch of the first public preview of its new Adobe Experience Design tool, a recent invention of Adobe's Project Comet team. For now, the first preview release is available only for Mac OS users, with a Windows version coming later this year. Everyone can use Adobe XD for free during the preview period – you can download it from Adobe.com or through the Creative Cloud desktop app.
The company says 5000 designers contributed to the creation of the new tool, improving it a lot. Adobe XD makes it easy to undertake wireframing, visual design, interaction design, prototyping, previewing and sharing, by bringing together the tools you need for experience design into a single solution. Now, the user feedback is needed as Adobe is planning to continue working on the tool.
"We're starting by delivering a basic set of tools in each of those areas, with the feedback we receive helping to determine the ultimate set of features that you need, while continuing to ensure we don't compromise on delivering amazing performance and a comfortable design experience," says Andrew Shorten, Director of Product Management for UX Design at Adobe.
In this first preview release of Adobe XD you'll find:
Focused design tools – create wireframes, screen layouts and production-ready artwork

Prototyping tools – define flows, triggers and transitions as part of your design

Built in sharing – create a video recording of your prototype or share a link to an interactive prototype hosted on Creative Cloud

Support for bringing in existing assets from Photoshop, Illustrator and Sketch

Blisteringly fast performance – create projects that bring together complex designs for web, mobile, tablet, watches and more, without any slow down.
Based on the feedback Adobe has already received, these are some of the areas that the company has  lined up to work on next:
Enhanced design features, including support for gradients, richer text, effects and blend modes

An improved color picker

Support for working with layers

More control over the sharing of prototype links

Authoring of scrollable content

Micro-interactions for prototyping

Real-time design preview and prototype testing on mobile devices (iOS and Android)

Reusability and sharing of design assets and styles, leveraging Creative Cloud libraries

An extensibility/API layer for plug-ins

Availability on Microsoft Windows 10 (preview release estimated for late 2016)
The company says it will be delivering updates to Adobe XD every month, with a mix of new features, enhancements to existing features and bug fixes. The users can share ideas with fellow designers in our forums and help shape the future of Adobe XD by submitting feature ideas or issues on Adobe's feedback site.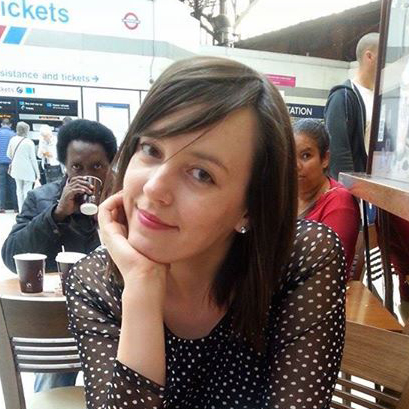 Emilia is an experienced editor, gifted wordsmith, a professional translator, but first of all, an avid reader.