Amazon started a new category of products at their platform. From now, customers can find over 300 Kickstarter products on Amazon.com and purchase them in one convenient location.
Startups featured in the Kickstarter Collection include Piper, Zivix, Prynt, and MudWatt, among others
"At Amazon, we work hard to offer the widest possible selection of products so that customers can find anything and everything they might want to buy online. Working with Kickstarter is a great way for us to hear directly from customers what products they care about since they truly hold the power to bring these products to life," said Jim Adkins, Vice President, Amazon. "We created the Amazon Launchpad program a year ago to serve creators, inventors, and startups. Our goal is to enable them to reach Amazon's hundreds of millions of customers and to overcome one of the biggest challenges any startup faces – bringing their product to market successfully."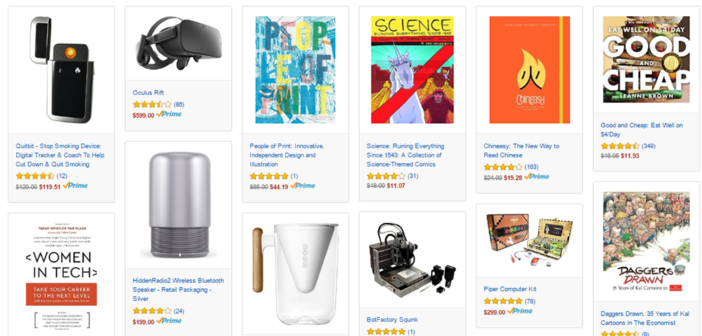 Amazon Launchpad announced today the creation of a Kickstarter Collection, featuring more than 300 Kickstarter products available for purchase on Amazon.com. Startups featured in the Kickstarter Collection include Piper, Zivix, Prynt, and MudWatt, among others. Customers shopping the Kickstarter Collection can browse a variety of categories, including Electronics, Wireless Accessories, Home & Kitchen, Books, Movies & TV, and Toys & Games, as well as themes such as STEM Products, Always Be Learning, Exquisite Objects, Inventing The Future, and Public Benefit.
"Kickstarter helps independent creators find the resources, courage, and community they need to bring their creative projects to life," said Yancey Strickler, CEO, of Kickstarter. "We're thrilled to collaborate with Amazon Launchpad on creating a new path for those projects to be discovered, experienced, and loved."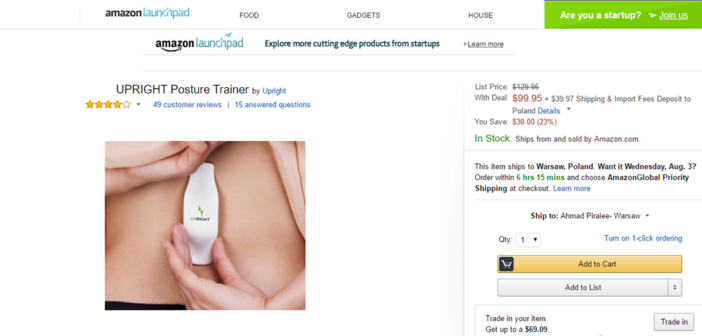 Since launching a year ago, Amazon Launchpad has worked with over 100 leading venture capital firms, startup accelerators, and crowdfunding platforms to help more than 1,000 startups launch products in the U.S., U.K., China, Germany, and France. New startups are joining the Amazon Launchpad program every day, which offers a streamlined onboarding experience, custom product pages, a comprehensive marketing package, and access to Amazon's global fulfillment network, all geared toward helping startups successfully launch their innovations and share their stories. To learn more about the Amazon Launchpad program, visit www.amazon.com/launchpad.