Star Wars is coming to Google products – this is how the tech giant celebrates Lucasfilm's Star Wars: The Force Awakens with its fans. Disney is also at the controls of the whole initiative.
Starting 23rd of Nov, Google's global program called Awaken the Force Within encourages fans to log onto Google.com/starwars and make a choice of whether to be on the dark side or the light side for the upcoming release of Star Wars: The Force Awakens. Once the choice is made, users' Google apps will transform to reflect the chosen path. Special experiences have been developed for Gmail, Google Calendar, Android Wear Watches, Chrome, Waze, Chromecast, Google Maps, Google Now, and YouTube with added features for fans to discover on Google Translate, Inbox by Gmail, and Google Search.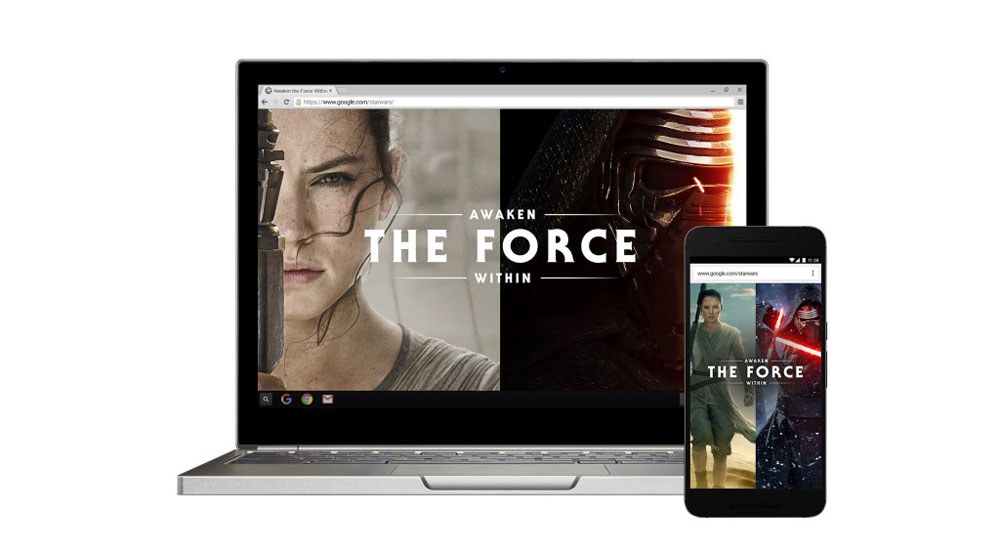 In addition to the above, a new virtual reality experience developed along with Google and Verizon in planned to kick off on December 2. This will be the first-ever serialized Google Cardboard VR experience that combines a compelling story, which ties directly into the opening of Star Wars: The Force Awakens, with the cutting-edge Virtual Reality technology. Google's Virtual Reality experience is planned to live in the official Star Wars app and will be available for both iOS and Android devices.
"When we first heard about Episode VII, we started thinking about what a Google tribute to these epic stories might look like: "Wouldn't it be cool if there was some sort of Star Wars thingy in Search? The Millennium Falcon in Cardboard would be sweet! What if Google Translate could decipher galactic languages?"… and on, and on, and on. As this list of ideas grew, so too did the band of passionate engineers and product folks who wanted to build them." explains Clay Bavor, VP of Product Management at Google in a blog post.
Less than a month left to the world premiere of Star Wars: The Force Awakens. Stay tuned to StarWars.com for more on Awaken the Force Within and RV experiences.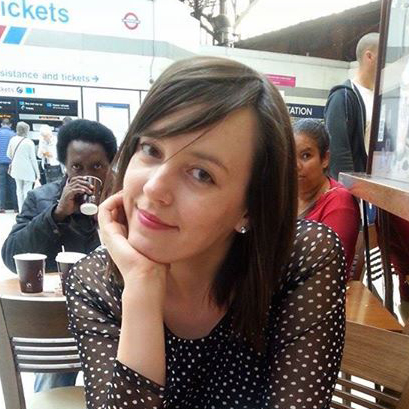 Emilia is an experienced editor, gifted wordsmith, a professional translator, but first of all, an avid reader.