Reading Time:
3
minutes
Too lazy or too busy to plan your trip? Google can now do it for you.
With warm summer days approaching and people spending more and more time thinking where to go for their holidays, the search engine giant has rolled out a new feature just to make their life much easier. Google Destinations, as it is called, is simply a travel planning tool for a smartphone. Officially introduced on March 8, 2016, the new feature was designed to answer the needs of people, who are more often using their mobile phone to book their holidays. Now, they can do it right from Google Search on their phone, without  jumping between a dozen links or tabs to get the information they need, in fact, they just sit down and scroll.
"Last year, according to our internal data for google.com, we saw a whopping 50 percent increase in travel-related questions on mobile phones. But even as that number grows, it can be hard to get all the right information in one place on a small screen. There are a dizzying number of questions to answer when planning a trip: What are the best places to visit? What time of year is good to go? What kind of prices can I expect?" says Radhika Malpani, Engineering Director, Travel
Here's how it works:
Search with Google on your mobile phone for the continent, country, or state you'd like to travel to and add the word "destination" to see an easy-to-browse collection of options. Destinations integrates a deep understanding of all the places in the world with Google Flights and Hotel search, so you can see available flight and hotel prices instantly. You don't have to open a dozen tabs, Google will do much of the work for you.
To find a vacation that's just your style, search for a destination and something you'd like to do there, like "spain surfing," "new zealand hiking," or "colorado skiing." Google will suggest spots that fit with your hobbies and interests. Say you're planning to take some time off in June or July, but you haven't decided exactly when to go. The "Flexible Dates" filter lets you refine your results by month, so you can see when fares and rates are lowest within the time range you want, across multiple destinations. Want to avoid crowds or bad weather? Select any destination and tap the "Explore" tab to see what the weather is like year-round and when your destination is most popular, based on historic visits from other travelers.
Once you've selected a destination, tap "Plan a trip" to see rates for hotels and flights. Your smartphone will show you highs and lows for the next six months, so you can find the right price tag for you. And as you slide left or right, the results instantly update with real-time fares and rates, pulling from the trillions of flight itineraries and hotels we price every day on Google Flights and Hotel search. You can also tap the pencil icon to customize results further with flight and hotel preferences, including number of stops, hotel class, and number of travelers.
Whether you've got five days or 12, don't fret about figuring out where to go first or which spots you can't miss. Simply search for "Spain travel," and click the blue arrow icon to browse the most frequently traveled itineraries. The suggested itineraries are based on historic visits by other travelers to those places, so you can use the wisdom of the crowd and save time researching.
Does the new feature from Google seem like a great idea? How do you like turning your phone into your personal assistant? I'm waiting for your comments below.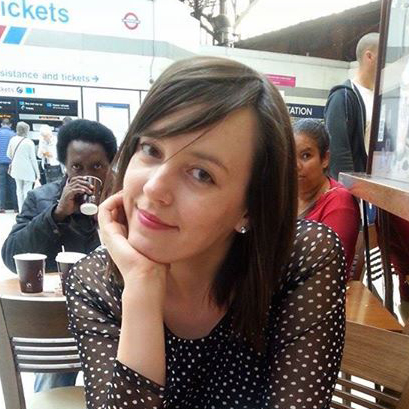 Emilia is an experienced editor, gifted wordsmith, a professional translator, but first of all, an avid reader.