Intel Capital has announced its plans to invest $500 million in startups by the end of 2015
Intel Capital, Intel Corporation's global investment, and M&A organization, announced on Wednesday, Nov 4th, at the Intel Capital Global Summit new investments totaling more than $22 million in 10 startups. From disruptive, new wireless charging solutions (Chargifi) to powerful new ways to digitally model the human body (Body Labs) and more, the companies joining Intel Capital's portfolio are trailblazing disruptive innovation across a wide range of technologies.
"With today's announcement, we're on track to invest more than $500 million in startups in 2015," said Wendell Brooks, Intel corporate vice president and incoming president of Intel Capital. "Together with another robust group of exits, we're poised for one of the organization's strongest years ever."
The announcement was made as the annual Intel Capital Global Summit kicked off in San Diego. Now in its 16th year, the venture capital industry's premier networking event hosts more than 1,000 founders, CEOs, innovators and change-makers for two days of company building, networking, learning, and inspiration.
"What sets Intel Capital apart is the way our global network drives innovation across the technology spectrum," said Arvind Sodhani, Intel executive vice president and outgoing president of Intel Capital. "As I prepare to retire after a 35-year career at Intel, I'm proud to say we've built Intel Capital into one of the largest, most successful and most influential venture investment groups on the planet."
In his opening keynote, Sodhani presented the first-ever Intel Capital Entrepreneur of the Year Award to Kevin Reid and Rodney Rogers, co-founders of Virtustream. This award recognizes their ability to build a startup from the garage to a $1.2 billion exit in less than six years.
This year's invite-only event features distinguished speakers, including Beth Comstock, vice chair of GE* and president and CEO of GE Business Innovations; Tom Reilly, CEO of Cloudera; and Padmasree Warrior, strategic advisor to Cisco.
"As all of these exciting investments and new products show, Intel Capital is dedicated to seeking out disruptive innovation around the globe and helping the entrepreneurs behind it achieve new heights," Brooks concluded. "Leveraging the power of Intel's worldwide technology footprint is an advantage no other venture investor can offer at such scale."
About the Intel Capital Global Summit
The Global Summit is the venture industry's pre-eminent technology networking event. 2015 Summit brings together more than 1,000 registered attendees from Intel Capital portfolio companies; Intel's global customers and partners; and industry leaders from around the world. The Intel Capital Global Summit 2015 is sponsored by Accenture; Credit Suisse; Gibson, Dunn & Crutcher; IBM; KPMG; Crystal & Company; the government of Canada; Kingsley Gate; NASDAQ; Needham & Company; Silicon Valley Bank; and TriNet.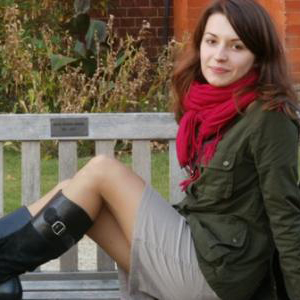 Anna is a passionate bilingual tech writer, geek and music lover.