A new grant from Knight Foundation is intended to improve search and discovery on Wikipedia.
John S. and James L. Knight Foundation (Knight Foundation), whose main aims are to promote quality journalism and advance media innovation, has recently decided to lend another non-profit organization a helping hand. The beneficiary is The Wikimedia Foundation, which is in charge of a couple of free knowledge projects, including the very popular Wikipedia. It is hoped that the grant of  $250,000 from the Knight Foundation will improve how people explore and acquire information on these platforms, mainly by supporting an investigation of search and browsing.
"As the amount of digital content continues to grow, helping people search for and discover relevant information so they can make decisions important to their lives is becoming increasingly essential," said John Bracken, Knight Foundation vice president for media innovation. "This project will help uncover more effective, transparent ways to do just that, drawing on the Wikimedia Foundation's commitment to an open and free Internet."
The plans are that with Knight support, The Wikimedia Foundation will soon launch a new project to find ways to make the search and discovery of high quality, trustworthy information on Wikipedia more accessible.  In fact, six months of deep research, testing, and prototyping on user search habits and practices on Wikipedia and other Wikimedia projects has already begun. Using these platforms as testing grounds, the Wikimedia Foundation will examine questions around content preferences, the quality and relevance of results, queries, and what information people consume and why. What is even more, It will also involve the whole Wikimedia community in open discussions to help inform the project. A public-facing dashboard will display results and metrics from this discovery and lessons will be shared widely.
"Finding an article on Wikipedia is like opening the first page in the book of knowledge. We have an obligation to our communities to make this first experience captivating for every user. We share Knight Foundation's belief in the power of open information in building engaged, strong communities. We are excited for the potential of this project to bring free, relevant, trustworthy knowledge to every person," said Wikimedia Foundation Executive Director Lila Tretikov.
Wikipedia now includes more than 35 million articles across hundreds of languages. Its standards for neutral, fact-based and relevant information have made it a reliable resource for nearly half a billion people every month. With more than 7,000 articles created every day and 250 edits made per minute, Wikipedia is constantly growing and improving. It's open, non-profit model, allowing anyone to participate and contribute. This project will help improve discoverability of this vast resource of community-created content.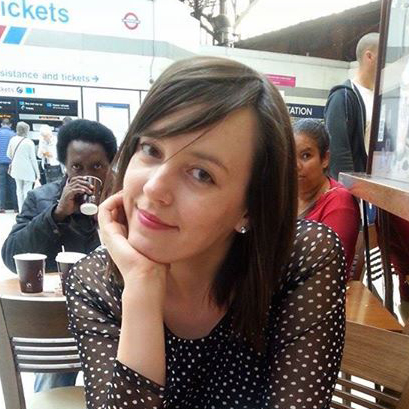 Emilia is an experienced editor, gifted wordsmith, a professional translator, but first of all, an avid reader.