Prisma, the AI based photo filtration app, after making a huge hype on iOS, only second to Pokémon Go has now arrived on Android.
The app was released on the iOS on 11th June, right after the huge success, many fake apps appeared on the Google Play Store that caused some security issues in some cases.
The app was created by Alexey Moiseenkov, founder of Prisma Labs, a Moscow-based software house.
"The development of the app took only one and a half months to developed, and the team did not do anything to promote the app," said Alexey. "We have ported over all the iOS functionality, so there shouldn't be any difference in user experience or capabilities," he added.
The app starts like Instagram, you import your picture to the app and choose your filter. However, Prisma doesn't apply a filter on images the way that Instagram does. Instead, via their cloud-based AI algorithm, they rebuild your photos by combining them with the style of another image. As the process is not offline, you should expect some latency, even sometimes error that you have to wait …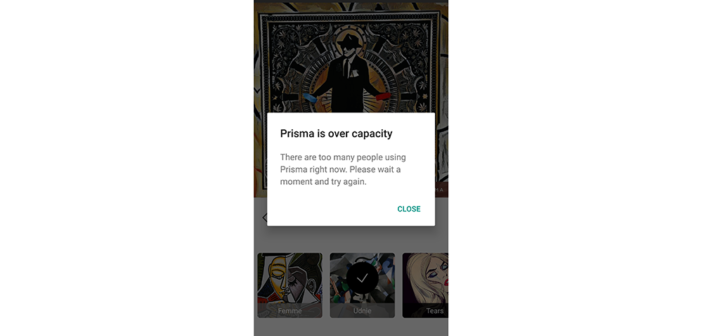 By now, more than 400 million pictures were "prismed" and over 10.6 million downloaded the app on their iPhone. Meerkat, had a great time on iOS and he didn't manage to attract Android users as well as iOS users. We have to wait and see how Prisma Labs will fix the remaining bugs and keep their app on the top of the chart for a long time.
If you use Android, click here to download the app. (Because of the 44 days delay, there are many similar applications with the same name, try to download it by our link to avoid any security issues)