Previewed at TED 2016, Meta 2, first "natural machine" augmented reality product, is now available for pre-orders at Metavision.com
Meta has begun taking pre-orders at www.metavision.com for Meta 2 Development Kit, the first augmented reality (AR) product that delivers a totally immersive experience unlike any other AR product to date. Meta 2 enables hand interaction with digital content, a breakthrough in the field of AR, so people can touch, grab, and move digital objects intuitively, just as they do in the real world.
"The potential for Augmented Reality to enhance teaching and learning in healthcare and medicine is incredibly exciting. Not only is AR technology revolutionizing how we perceive anatomy as a subject and field, it's changing how we relate to our own bodies as we discover new ways of looking at what's inside of us. Just imagine using 3D models that are augmented and personalized with data that comes from our own health records. Meta 2 gets us even closer to the vision we've all shared. It's totally exciting to watch and even more exciting to be a part of making it happen as a Meta developer," says Neil Evans is the founder of e3DI, a visualization company, and is the Meta Pioneer developer of ARtualise, an app for visualizing designs in an interactive and collaborative environment.
Meta CEO Meron Gribetz demonstrated the technology at TED 2016, with Meta 2 Development Kit being hailed as one of the most significant technology announcements in recent years. Technology pundit and futurist Robert Scoble called Meta 2 "the most important new product since the original Macintosh."


In his TED Talk, Gribetz painted his vision for The Neural Path of Least Resistance™, a neuroscience-based interface design approach for zero-learning-curve computing, saying,
"We are creating an experience that merges the art of user interface design with the science of the brain, creating 'natural machines' that feel like extensions of ourselves rather than the other way around. For example, our natural hand motion doesn't rely on clicks or buttons, thereby maintaining the flow and connecting people to each other and the moment."
Meta is working closely with developers to create Meta 2 applications that have the potential to fundamentally change the way people collaborate, communicate and engage with information and each other. Developers are also creating compelling market-specific applications for Meta across a range of industries, including medicine, education, and manufacturing. Meta 2 Development Kit is the company's second-generation AR technology and was designed with input from nearly 1000 companies that were users of the first-generation Meta 1 product including developers, early adopters, and academics.


Meta 2 offers numerous capabilities only available with the Meta platform, including the widest field of view, the most intuitive access to digital information, and support for direct hand interaction with digital content and holograms. For interested developers, pre-orders are being taken on the Meta website at metavision.com and include a see-through headset that displays digital content or holograms, along with a software development kit. The Meta 2 Development Kit is priced at $949 for pre-orders at launch and is slated to ship in Q3 2016.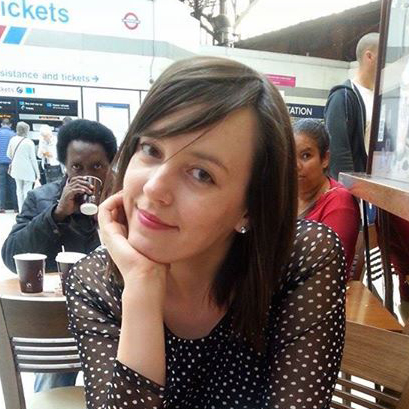 Emilia is an experienced editor, gifted wordsmith, a professional translator, but first of all, an avid reader.