Nasdaq Inc. is doubling down on its bet that more companies are looking to stay private longer.
The exchange operator said Thursday that it has acquired SecondMarket Solutions Inc., a competitor to Nasdaq's Private Market initiative that has helped private companies facilitate the trading of their shares.
News of the acquisition came as the company also reported its third-quarter earnings rose 12% with a boost from a stronger trading volume. Per-share earnings, excluding certain one-time items, and revenue beat expectations.
New York-based SecondMarket has been in the business since 2009 and facilitated the pre-IPO trading of shares in Facebook Inc., among other companies. SecondMarket will be integrated into Nasdaq Private Market, and the combined business will be led by SecondMarket Chief Executive Bill Siegel.
In prepared remarks Thursday, Mr. Siegel stated, "As companies extend their pre-IPO lives, they face increasing pressure to provide liquidity to employees and early investors."
Separately, Nasdaq now holds full ownership of Nasdaq Private Market following the recent acquisition of the minority stake previously held by SharesPost Inc. Nasdaq Private Market was launched in 2014 as a competitor to SecondMarket to both earn fees from private trading and develop relationships with Silicon Valley startups that might lead to a larger piece of the stock market listings pie down the road.
"We believe that will help us with our IPO win-rate," Nasdaq CEO Robert Greifeld said during a conference call with analysts. "But the [private]market itself is quite exciting."
The third quarter included the largest percentage declines in U.S. stock indexes and the most volatility since 2011, reflecting concerns about the pace of growth in China and elsewhere around the globe. Exchanges benefit more from periods of heightened trading and volatility because the more people trade, the more fees they collect on transactions.
For the latest quarter, market services revenue, which contributes 38% to the exchange's top line, rose 5.8% to $200 million, mostly on stronger volume in its cash equity trading segment.
The company's information services segment reported that revenue increased 16% to $132 million, with a boost from Dorsey, Wright & Associates LLC, which Nasdaq acquired early this year.
Overall, Nasdaq reported a profit of $138 million, or 80 cents a share, up from $123 million, or 77 cents a year earlier. Excluding one-time items such as acquisition- and restructuring-related impacts, per-share earnings rose to 88 cents from 78 cents. Revenue increased 6.4% to $529 million. Excluding currency fluctuations and acquisitions, revenue rose 9%.
Analysts polled by Thomson Reuters expected a per-share profit of 86 cents and revenue of $527 million.
Nasdaq said it repurchased 4.9 million, or roughly $255 million, of its shares during the latest period. As of Sept. 30, there was $226 million remaining in the company's stock-buyback authorization.
Chris Allen, an analyst at Evercore, said the biggest surprise was the firm's higher share buybacks than expected.
"We suspect management was somewhat opportunistic given the market weakness during the quarter," he said in a research note.
Copyright (c) 2015 Dow Jones & Company, Inc.
Source: Dow Jones Newswires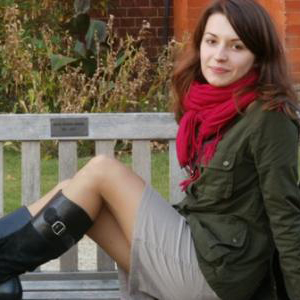 Anna is a passionate bilingual tech writer, geek and music lover.