Sony dives into the crowdfunding ocean
First Flight is the latest initiative from the Seed Acceleration Program formed by Chief Executive Kazuno Hirai to spur innovation inside the company. This new crowdfunding and e-commerce platform is available in Japan (right now) and is limited to Sony-related projects only. The originators hope that, besides encouraging new ideas, the crowdfunding platform will also turn out to be a good way to find public support for their new business ventures.
Sony shares the outline of First Fight's vision in few bullet points on their website.
Establish a platform for both crowdfunding and e-commerce
Preview new business proposals still in the planning phases
Facilitate ongoing dialogue with customers from initial development through to market introduction, by seamlessly connecting each phase from previewing and crowd funding, to e-commerce
Provide a key touch-point between early adopters keen to utilize new products or services and support new business projects
On Wednesday July 1st, Sony officially launched first two businesses via First Flight: a smart DIY kit called MESH™ which "turns anyone into an inventor," and "FES Watch," the inaugural product from Fashion Entertainments™, a project that merges technology with fashion. July 1st also marked the unveiling of the "HUIS™ REMOTE CONTROLLER," on the new crowdfunding platform. This project, featuring an e-paper based remote controller that "adapts to your needs," has already passed the first round of Seed Acceleration Program auditions and is currently in the launch preparation stage. Its crowdfunding campaign is scheduled to run for approximately six weeks on First Flight.
"Sony's innovation is ingrained in the company's founding spirit of `doing what has never been done before.' Nothing embodies this spirit more than passionate entrepreneurs who give shape to their ground-breaking ideas and introduce them to the world, without fear of failure. The First Flight platform and other Seed Acceleration Program initiatives accelerate and optimize this process. Sony itself originated as a start-up, and through the Seed Acceleration Program we are challenging ourselves to return to our entrepreneurial roots. At Sony, we will continue to explore ways of delivering new, emotionally compelling experiences and enhanced customer value." Kazuno Hirai told the media.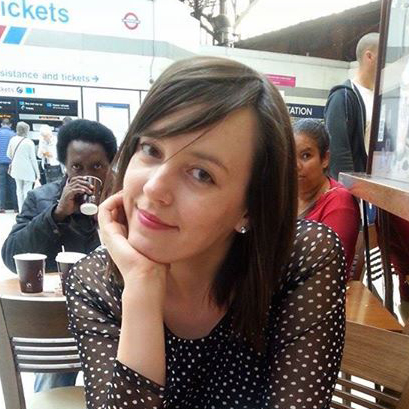 Emilia is an experienced editor, gifted wordsmith, a professional translator, but first of all, an avid reader.