Sulon Q™, the world's first and only all-in-one, tether-free, "wear and play" headset for VR, AR and spatial computing, is getting ready to disturb the market.
No tracking sensors, no wires, no smartphones and state of the art graphic processing capability. This is how virtual reality will probably look like in the future. A great example of it is Sulon Q™ headset. Unveiled by Sulon Technologies at the 2016 Game Developer Conference on March 14, 2016, the device is the world's first and only all-in-one, tether-free, "wear and play", all in one,  headset for virtual reality, augmented reality, and spatial computing.
"At Sulon we're working incredibly hard to make exploring virtual worlds as simple and intuitive as exploring the real one, and the Sulon Q™ headset is a big step towards that," said Dhanushan "Dhan" Balachandreswaran, CEO, Sulon Technologies Inc. "As a powerful and lightweight all-in-one solution that combines VR and AR capabilities with real-time spatial mapping, the Sulon Q™ headset offers an experience that's unlike anything else. As we put the finishing touches on it and ready for launch in late spring, we hope everyone enjoys this sneak peek and is equally excited about the forthcoming headset as we are."
To give you a glimpse of the intuitive experiences you can expect, including seamlessly transitioning from the real world to virtual worlds, there is a list of features the Sulon Q™ headset can boast about:
Simple and intuitive all-in-one, tether-free, "wear and play" design. There are no confusing minimum specs to be concerned with. No tangled wires, no external tracking systems for movement or gestures. Everything you need is onboard.
VR and AR: Sulon's advanced Spatial Processing Unit combines revolutionary, real-time machine vision technologies enabling you to effortlessly enhance the real world through augmented reality applications, and seamlessly transition from the real world to virtual worlds. The Spatial Processing Unit provides real-time environment mapping and tracking from the inside outward, dynamic virtualization for VR/AR fusion, and gesture recognition.

Spatial computing with Microsoft Windows® 10

Spatial redirection for endless virtual walks, even in your living room –

Console-quality graphics and powerful processing – AMD FX-8800P processor at up to 35W with Radeon™ R7 Graphics leveraging AMD's Graphics Core Next architecture. The full performance of 4 computer cores and 8 GPU cores are unlocked through a revolutionary Heterogeneous System Architecture (HSA), enabling the cores to share memory to work together for dramatic performance and efficiency. The result is a solution that is optimized for modern workloads and media formats, capable of driving the latest graphics APIs including DirectX® 12 and Vulkan™, and able to render stunning video game console-quality visuals on a beautiful 2560×1440 OLED display. The Sulon Q™ headset also integrates AMD's LiquidVR technologies to help ensure smooth and responsive VR and AR experiences.

Incredible spatial audio, based on  AstoundSound® technology, lets you hear sounds within a complete spherical soundscape with advanced room simulation software algorithms that provide outstanding depth perception using the headset's 3.5mm audio jack in combination with custom spatially-optimized Sulon Q™ earbuds.
More details on the Sulon Q™, including the price which hasn't been discussed yet, the headset will be revealed shortly before launch, expected late Spring. For more information, click here.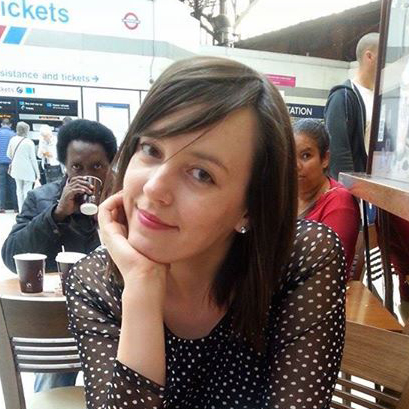 Emilia is an experienced editor, gifted wordsmith, a professional translator, but first of all, an avid reader.