On August 9th, Travis Kalanick, CEO, and co-founder of Uber had a meeting with the fantastic four, Uber Pitch edition. Brigad from France, Memrica from the UK, Otly from Netherlands and Hipromine from Poland.
Travis, CEO, and co-founder of Uber had a meeting with Florent, Mary, Vedran and Jakub, the four winners of UberPITCH at Berlin, Germany. On May, Uber organized an elevator pitch mobile to give entrepreneurs across Europe the chance to connect with top investors at the touch of a button and over 4,000 entrepreneurs from 21 countries had the opportunity to take part at this event.
"I recently had the chance to meet with the four finalists in Berlin, and I was so impressed by their vision and determination that Uber has decided to make a small direct investment in each of their companies." Travis added, on his facebook post.
To know more about these four startups:
Brigad created an on-demand staffing marketplace for restaurants. Even though they have just started in January 2016, Brigad is already used by over 300 restaurants and a thousand waiters.
Memrica, under the leadership of their CEO Mary Matthews, created an app to help people with memory problems keep track of the things that are most important to them. Like this Dory would never lose his parents.
Otly is teaching children about the value of money and saving with this digital piggy bank, as simple as that.

Hipromine believes bugs can save the world. Their co-founder and CTO Jakub Urbanski wants to use insect mining as an innovative and sustainable solution to global nutrition issues.
Being an entrepreneur is never easy, even the best ideas can struggle to get the exposure and support they need to succeed. These startups should be thankful that Uber heard their voice and gave them a ride to success.
Travis Kalanick whom just turned 40, is a classic self-made entrepreneur. Like his peers, a college dropout (Not Harvard but close enough, UCLA) bankrupted his first company, Scour Inc. when he was only 22 years old. In 2009, along with Garrett Camp, founded Uber. In seven years, he made a brand that people think of it as the beginning of a new era, the post-Uber Era. If you meet Travis, you only need few minute to understand a simple fact that his $6.2 billion net worth didn't change him, a bit. He is still hungry for great ideas and ready to start a new challenge. Having European root or his great instinct on where to find talent, made Travis as one of the iconic American entrepreneurs who show up quite often in Europe to support entrepreneurs, startup events, and hackathons. We are happy and proud to see HiProMine among startups that will be supported by his company. We also have to say congratulations to Damian Józefiak and his team for being selected among nearly four thousand European startups and wish them good luck for having Uber as their first international investors.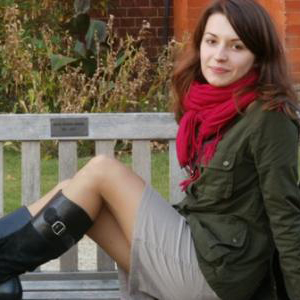 Anna is a passionate bilingual tech writer, geek and music lover.