The popular video-sharing website wants to disturb the gaming word
Starting this summer, game lovers will have a unique chance to get their hands on the new YouTube Gaming app, which is debuting today. By heading down to http://gaming.youtube.com or simply downloading the app, users can now access the games, videos, live streams, and the whole community of gamers on the web.

"YouTube Gaming is built to be all about your favorite games and gamers, with more videos than anywhere else. From "Asteroids" to "Zelda," more than 25,000 games will each have their own page, a single place for all the best videos and live streams about that title. You'll also find channels from a wide array of game publishers and YouTube creators," says the company in the press release
The Google-owned company highlighted that they mainly focused on what the users really need and expect. In their blog post, YouTube boasts about how easy it will be to keep up with these games and channel. Now channel subscriptions will provide notifications whenever a new live stream begins, also there will be an option to receive recommendations based on subscribed games and channels. What is more, users will be able to add a game to a collection for quick access whenever they want to check up on the latest videos. And when they want something specific, "they can search with confidence, knowing that typing "call" will show you "Call of Duty" and not "Call Me Maybe," adds Alan Joyce, Product Manager at YouTube.
There is something more on the way, though. In addition to the above news, YouTube also mentioned that in the coming weeks, they are planning to launch an improved live experience that makes it simpler to broadcast a gameplay to YouTube from the gaming monitor. On top of existing features like high frame rate streaming at 60fps, DVR, and automatically converting user's stream into a YouTube video, the company is redesigning their system so that there is no longer any need to schedule a live event ahead of time. The are also creating a single link you can be shared for all the user's streams.
YouTube Gaming will be available this summer, starting in the U.S. and U.K.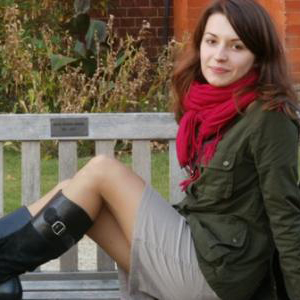 Anna is a passionate bilingual tech writer, geek and music lover.