We live in a culture where working 24 hours a day is admirable and expected by bosses, colleagues, and investors. Where it's hard for everyone, mostly the CEOs, to imagine that you can still achieve any kind of success without driving yourself to the ground. We rarely see startups operating in a way presented in American movies – a group of friends chilling out with their coffees in the garage, discussing strategies, all smiles, and jokes. It's a highly romantic vision recently contested by Artur Kurasiński, Polish creator, entrepreneur, and investor. His statement stirred up a discussion. See for yourself. This is what Kurasiński wrote:
***
"Several years ago, after a series of failures, I gave up on creating more "startups" in favour of building companies that grow organically and don't need to be injected with cash from investors to survive. More importantly, I began to focus on creating businesses that are not unicorns but instead small, even familial (in terms of size) businesses.
Managing a startup (even a tiny one in terms of team or account balance) is a disaster. A tremendously stressful experience. The mainstream media suggests that it should be a proverbial piece of cake – you walk into a meeting with investors in your pajamas, write your business plan on a napkin, meet Elon Musk in an elevator, and in 15 seconds, convince him to invest in your company.
Market and media expectations (also encouraged by social media) create incredible pressure. I remember how I was close to tears many times when, after a few weeks of a hard design sprint, I would find out that someone not only had already built a similar product, but they had just released version 2.0 or even 3.0, and they were getting to the next round. All while we're barely done pivoting. And I wouldn't have the strength left or the idea of what needs changing.
I remember my frustration with the constant tug-of-war with investors who demanded miracles within the provided funding (which was x4 less than the amount set on the market and needed for the project to be realized. At the same time, it was one-tenth of what Western competitors were raising). I remember them accounting in detail for formal deficiencies, but washing their hands off whenever I tried to discuss any problem.
I perfectly remembered how often I had to glue a smile on my face and spend the whole day in the office pretending everything was okay, knowing there might be no cash for paychecks the following month.
I lacked everything – knowledge, experience, and, above all, psychological support. Regrettably, the CEO doesn't cry, doesn't grieve. Instead, the CEO bundles up cheerfully in a hoodie between one interview and signing papers for the next investment. Otherwise, media visibility drops, and it's harder to catch fans' attention.
Hopefully, we will soon discover that the Polish startup ecosystem comprises people with psychological problems, battling depression and professional burnout, substance abuse, and weekend shindigs with stimulants (because, after all, you have to "unhook your skates" after a long, hard week).
This, of course, you don't see on Linkedin or Insta. The shaking hands and white faces after another panic attack, the list of medications taken, or live meetings performed from bed one doesn't get out of for weeks because of depression. These are not the things that attract "hearts" and "likes".
We need to start making it clear that this kind of Polish folk mentality (management by fear and exploitation) meets the neoliberal cult of "driving yourself to the ground" that overlaps with the mantra "show me growth, more, faster!" is very harmful."
***
Contrary to what one would suspect, lots of people voiced similar opinions. Tomasz Witt, CEO at Norbsoft, said: 
"A shout-out from me! Slow business is healthier for everyone (owners, management, employees, and customers), except investors, who are always in a hurry. That's why Norbsoft.com and Jasnopis.pl are developed organically, safely, and with respect for the right to rest. Our archetype is a caregiver, which refers to employees and customers. As a result, I also sleep more soundly. I recommend this approach to everyone." 
He was supported by Michał Frączek, head of growth at VirtusLab: 
"Unfortunately, I know many things you write about very well from the autopsy. The emotional / mental cost of running a business / startup is something that continues to be insufficiently discussed. There's a ton of content about how to build traction, validate ideas, manage agilely, raise rounds, and grow exponentially, yet little is said about how to not let all this drive you crazy 😉 I would only add that if you feel something is wrong, it is worth seeking help, and there is no point in delaying it. A visit to a psychologist, psychiatrist, or psychotherapist is nothing shameful, and it can really help you get your life back on the right, happy track. Because at the end of the day, what matters is whether you have fun with what you do each day."
Maciej Gdula, CEO at skillforce.pl, added: 
"I myself chose the path of developing a startup by bootstrapping. I prefer it to driving myself to the ground for 28 hours a day and trying to make "fake it 'till you make it" tactics work. Maybe the latter is more spectacular and media-oriented. I'm unlikely to get even a mention in the "I've Got a Startup" portal, but oh well, 🙂 Instead, I have a life :)"
What do you think? Do you agree that the startup culture in Poland is unhealthy? Do you think this situation is typical for the Polish market? Is there a chance for us to change our collective mindset and start taking care of ourselves, our employees, and clients more in order to help the (healthy) business grow?
For more such opinions, visit Arthur's website:
http://arturkurasinski.com/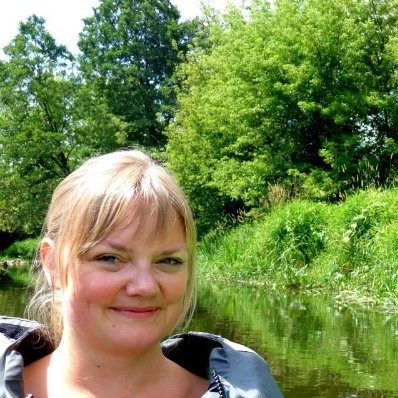 Agata writes content for NGOs, private and public sector. She enjoys writing about new technologies and is fascinated by all things AI!