On November 16th, Fintech Trend will organize another conference at the Museum of Gas Industry, on Blockchain in Energy.
The blockchain is a special technology for peer-to-peer transaction platforms that uses decentralized storage to record all transaction data. The first blockchain was developed in the financial sector to serve as the basis for the cryptocurrency "Bitcoin." Other industries are only just starting out in blockchain development, energy industry being foremost. Different than being used to execute energy supply transactions, it could also provide the basis for metering, billing and clearing processes. Other possible areas of application are in the documentation of ownership, the state of assets (asset management), guarantees of origin, emission allowances and renewable energy certificate. Come and learn about use cases for blockchain in the energy industry.
AGENDA
9:30 – Registration & coffee
10:10 – Welcome address
Piotr Serwin & Radek Wierzbicki, Fintech Trends Organisers
10:20 – Blockchain Strategies for the Energy Market – Paul Ellis, the CEO and Co-founder of Electron, building blockchain applications for the Energy market. Paul spent 13 years in investment banking working in debt capital markets and structured derivatives. He set up a technology and fintech incubator business and founded and ran a global interdealer electronic trading platform for some years. After the sale of that business, he became Head of Europe and Asia for a leading institutional e-trading platform, before taking up his current position.
10:40 – Utilizing blockchain-based solutions in power and commodities trading – Mateusz Kowalczyk, CEO and Co-founder of InStar, blockchain solutions developer for the past six years. Mateusz had worked at the National Centre for Nuclear Research before he set off on startup adventure. He started up some businesses in real estate, the blockchain, and genetics. Nowadays he splits his time between blockchain technology investments, DNA reporting company and as expert blockchain consultant.
11:00 Coffee break
11:30 – Panel Discussion – Peer-to-peer energy trading – a real thing or flash in the pan? –
12:00 – An overview of past and upcoming ICOs in the energy industry – Witold Sosnowski, CTO and co-founder of two startups: BeesFund – equity crowdfunding platform and TokenBridge – new Blockchain related project that aims to tokenize securities. Passionate about technology and investing, connects those two worlds in his projects.
12:20 – Why Cryptocurrency? – Ahmad Piraiee, CEO of ITKeyMedia, Board member at Polish-Iranian Chamber of Commerce. He has a bachelor in computer engineering, Master of Strategic Administration, MBA in Marketing, Socioeconomics. He is an entrepreneur and startup enthusiast with in-depth sales and marketing experience. Onalytica recognized him among top 100 InsurTech influencers.
12:40 – Panel Discussion – Are ICOs the right way to power up energy startups? – moderated by Radek Wierzbicki
13:00 – Lunch and networking opportunities
14:00 – Guided tour of the Museum of Gas Industry, which hosts the event.
The venue, food, and drinks are courtesy of PGNiG, the largest oil & gas company in Poland and sponsors of InnVento.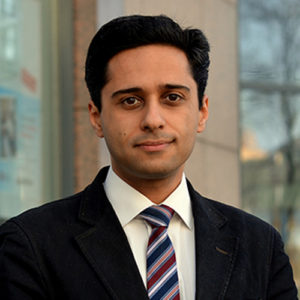 Former CEO of ITKeyMedia / Deserted:)