The global IT market leaders choose Poland as a top country in CEE to invest in data center growth.
Highly qualified personnel and stable economic growth make Poland attractive for such companies as Google, Microsoft, Equinix, etc.
COVID-19 enhances the digitalization of businesses, and whole countries, which results in the data center market growth.
The Polish data center market is growing rapidly, as more global IT giants enter the country. Google Cloud, for instance, has been present in Poland for many years already. Their R&D center employs over 300 highly-skilled engineers working on Cloud solutions. The digital giant announced last year the opening of a Google Cloud region in Warsaw, the first data center region of a major public cloud provider. 
Another enterprise of the Big Five tech giants – Microsoft – has recently announced that it would invest one billion dollars in Poland, including the investment for building a data center in Warsaw. The data center will boast the latest cloud technology, which will meet the highest cybersecurity standards and be ready for 5G. The new data center that is being created in Poland will join the global Microsoft infrastructure. It currently includes 59 regions with access to the Azure cloud in over 140 countries. It will provide local access to the Azure cloud itself, Microsoft 365 along with Dynamics 365 and Power Platform.
ATM, the largest national data center operator, just recently began the expansion of the Atman Warsaw-1 Data Center campus in Warsaw's Praga district. To date, the company offers a total of 16,470 square meters in three modern data centers located in the country.
Data Center map: Poland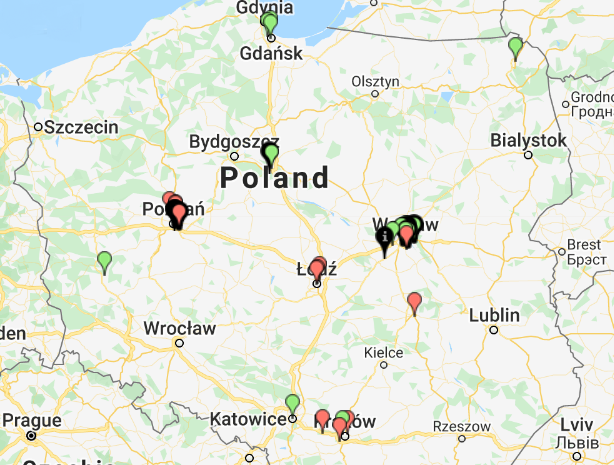 According to datacentermap.com, currently, there are 33 colocation data centers from 12 areas in Poland.
Pawel Olszynka, ICT Business Unit Director at PMR told ITKeyMedia that those IT giants see strong potential in the local market both in terms of unexplored internal demand for cloud services as well as perspectives for further expansion. 
'Poland has always been a bridge between East and West and the CEE region leader in terms of macroeconomic indicators. Moreover, infrastructure investment can go hand in hand with R&D, services and innovation. To avoid looking for – let's take Equinix, which apart from data centers – has also located its third global product development center in Warsaw (after Silicon Valley and Singapore). Equinix has appreciated the talent and knowledge of engineers from Poland – this is one of the reasons why it commissions some of its strategic projects here,' Pawel added.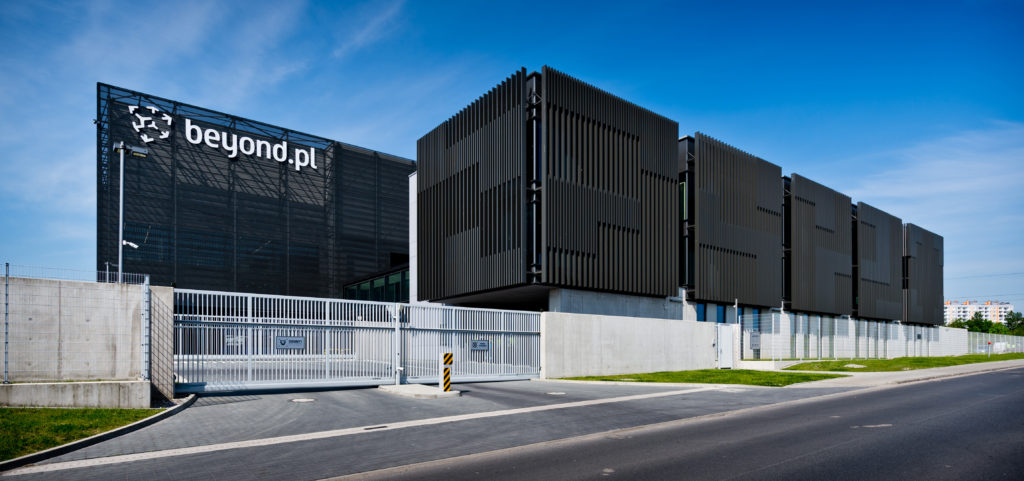 Aman Khan, CEO at Beyond.pl, a company that operates two modern data centers in Poland, stated that the country is a viable hub to CEE and CIS. 'IT, Telecom and Cloud markets have been growing significantly in Poland year on year, and 2019 saw Cloud Market growing above 30%. Recent announcements by Google and Microsoft making huge investments in the Cloud and Data Center market underlines the importance of this market. Many analysts confirm the continued maturity, complexity, and growth of cloud markets in the region, and the Polish market is going to play a key role in this scene.'
Equinix is the world's largest data center & colocation provider headquartered in Redwood City, California, that specializes in Internet connection and data centers. The company leads in global colocation data center market share, with 205 data centers in 25 countries on five continents.
Equinix invests $45 million in Poland 
The global provider of direct connections and data center services, in November 2018, announced its plan to invest  $45 million in the product development center in Warsaw in the next five years.
In March 2020, Equinix opened the International Business Exchange (IBX) data center in Warsaw called WA3. 
Robert Busz, Managing Director at Equinix, shared that the Polish market is one of the world's fastest-growing technology markets. In turn, Warsaw city is a notable center of research and development, business process outsourcing, and information technology outsourcing for international companies, and the company sees the importance of bringing these players together via private connections, to build robust digital ecosystems. 'For us, this is a growing opportunity, hence the significant investments we have made in Poland.' 
Equinix's latest investment in Poland – their third International Business Exchange (IBX) data center in Warsaw, called WA3 – will enable businesses in the country to extend their access to Platform Equinix and thereby expand their geographical reach utilizing our global platform of over 200 interconnected data centers and diverse business ecosystems. 
The latest Global Interconnection Index (GXI), an annual market study published by Equinix, validates that to compete in the digital economy, companies must address growing data volumes and increasing data exchange velocity across a rising number of clouds and business ecosystems. 
In fact, according to a separate independent survey commissioned by Equinix, nearly 4 in 10 (39%) IT decision-makers in Poland believe interconnection is a key facilitator of digital transformation. Learn more about interconnection here. 
'Through our three IBX sites in Warsaw, we offer both local and worldwide clients advanced colocation and interconnection services, enabling them to directly and securely connect to the myriad of partners and service providers required to successfully run a competitive business in this digital era,' said Robert Busz.  
COVID-19 boosts the data center market growth
The construction of data centers is a trend associated with global digitization. To date, Poland has been a smaller participant in this market than in developed countries. The colocation space available in each of the two largest European markets (the UK and Germany) exceeds 500,000 square meters while, according to PMR, in Poland, it accounted for approximately 144,000 sqm at the end of 2019. However, the need for digitalization associated with COVID-19 might change that proportion. 
Pawel Olszynka explained that the main advantages of the pandemic, according to the suppliers, are undoubtedly the forced digital transformation of enterprises, the increased importance of the online channel, e-commerce and remote work, as well as the popularity of cloud solutions and services offered and maintained by quality assurance providers. The companies pay attention to the growing importance of DRC, business continuity and back-up services.
Fortunately, the crisis doesn't threaten the investment processes of data center providers. 
All of the 200+ data centers in the Equinix portfolio remain open and operational amid COVID-19. 
With the growing number of COVID-19 cases in certain geographies and public health guidance, Equinix has restricted access to some data center facilities for visitors, customers, customer contractors and non-critical Equinix employees, contractors and vendors. Equinix on-site data center staff continue to serve all customers. 
'While Equinix isn't experiencing specific changes in how we are working with the cloud providers, we are seeing that this crisis is highlighting the benefits of the practices we already have in place. In the wake of COVID-19, many companies are looking to add supplemental capacity to meet new demands, especially in support of distributed remote workforces (VPN, unified communications) and for business continuity purposes,' Robert Bush from Equinix told ITKetMedia. 
Many governments across the world have already categorized data centers as "critical infrastructure," and we can expect the steady growth of the data center market in the future. 
'The cloud is gaining ground in Poland,' Pawel Olszynka states
ICT Business Unit Director at PMR Pawel Olszynka emphasized that the Polish data center market has gained momentum. There are new investments – both completed and planned, especially on the Warsaw market, there are consolidation processes, the cloud is gaining ground, there is an increase in the importance of certification – both the maintenance of already existing certificates and certificates for new players. 
'All of this confirms that the data center industry in Poland is developing and is still raising the standard of services provided as well as the capacity,' concluded Pawel.