Young Polish workers hitting the job market for the first time should forget banking and look to the IT industry to boost the numbers on their paystub, new research has found.
According to a report by Krakow-based labour market analysis firm Sedlak&Sedlak published earlier this month, the average wage (that is, the median) for workers getting their first job in Polish IT sector is 3300 zlotys (€790) per month. That's the highest of any industry in Poland, surpassing wages for sectors like heavy industry and banking – second and third placed industries respectively – with wages of around 3000 zlotys (€722).
IT has topped the list for the last four or five years, Krzysztof Plens, an analyst at Sedlak&Sedlak, said. However, there some caveats to the ranking, he added.
"The categories are quite broad," he says. "For example, in banking the wages in areas like investment banking and corporate banking are about as high as in IT. What is happening is that the wages in consumer banking is dragging the rest down."
He adds that similar differences exist within IT. "Software developers earn around 6,500 zlotys (€1,565), and consultants even start around 7,500 zlotys (€1,805). But people in IT services will earn around 4,000 (€963), so we do see a lot of variation."
A programmer proficient in C++ (or any other high-level language) will get more than a web developer. "Web developers and graphic designers are rather at the lower ends of the scales," he added. Those with WAN-LAN administration skills would also edge towards the higher end of the pay scale.
The high ranking of IT is also due to a constant growth in wages in the sector, going against the general trend in the country. (While Poland is generally seen as a country that is faring comparatively well in the worldwide economic crisis, wage growth in other industries has not kept pace with that in IT). "In IT, we have noted steady increases, ranging from two to nine percent," year on year, Plens said.
"Last year, 50 percent of respondents working in IT confirmed getting a raise, whereas the average over all industries is about 33 percent. So that's a marked difference." The level of the raise was also is also steeper in IT than in other areas.
While Poland is low cost compared to other countries particularly those in Western Europe, Plens has so far not seen a large exodus of Polish IT specialists abroad. That doesn't mean that enough IT-skilled new starters are coming through the education system, however. "Even though 20 percent of Polish employees completed higher education, the number of people with an IT related degree is not enough to fulfil demand," Plens said. Ironically, Polish students appear to be pursuing economic subjects over IT ones – because of a perception that's where the money is.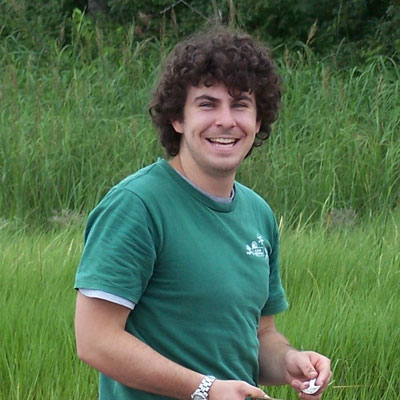 Journalist, blogger. Professional burger eater. Standup comedian in training. Seriously.