Microsoft partnered up with Intel to organize a series of conferences on the new Windows operating system and new hardware platforms. Windows 10 Technology Summit is dedicated to IT specialists, administrators and programmers.
The series of conferences is a first-time initiative of Windows and its technological partner, Intel. Windows 10 has brought innovation in cloud management, system implementation and maintenance that is what it aims to showcase over the course of the conferences. Prospective attendees can choose between one of the following cities: Wroclaw (28.10.), Cracow (3.11), Warsaw (4.11) and Tricity (25.11). The program remains identical, regardless the location.
The conference, offering two tracks, is dedicated to professionals in medium and large enterprises. The first track is suitable for IT specialists and administrators while the second will be of programmers' benefit.
Microsoft staff will present Windows 10 as well as solutions offered by Microsoft Azure and Visual Studio. Gaining insights on the newest implementations on these platforms could help IT specialists understand what they will need to learn for a skill set upgrade by knowing what changes might be ahead for the az 500 exam or other Microsoft exams. As new technologies are added and changes implemented, those working with these services will need to gain the know-how on the same. Conference participants will also have a chance to learn more about Windows as a service, which enables administrators to manage client systems actually. Moreover, Windows 10 Technology Summit attendees can expect presentations on interface changes, new functions and universal applications as well as more information on the pioneering solutions offered by Windows 10 for desktops and mobile versions. This new upgrade will ultimately make the platform easier to use. If you were not so confident with technology then you might want to consider courses similar to microsoft excel training courses and general training programs about using microsoft, to help you potentially better adapt to the new upgrades.

Intel experts, on the other hand, will present the latest processors generation, Intel Core, and touch upon Workplace Transformation. Additionally, they will guide users on how to successfully install Windows 10 in an organization and walk users through data migration. They might also pay attention to the rightful purchase of Windows 10, as some people tend to use pirated versions that might cause potential data breaches in their system. Moreover, it is advised to buy Windows 10 from trusted and reliable service providers like impkeys.
Windows 10 is an innovative system, which facilitates data management, creates and maintains and optimizes business systems and offers cloud integration solutions.
Prospective participants can register clicking here. Participation in the conference is free of charge. Kenis is its primary partner.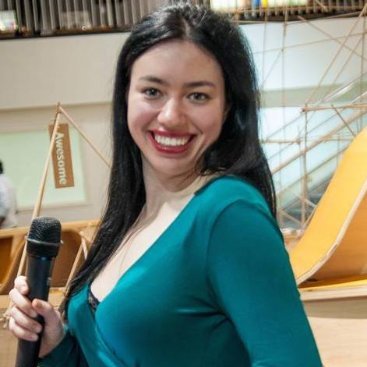 Stefania is a fortuneteller. She enjoys reading articles/forecasts/books helping her understand the ideas and technologies that will shape the future.