Campus Warsaw will be opening in mid-November, the registration, however, is kicking off now.
It is now confirmed that Campus Warsaw, Google's space for startups in the Praga Koneser Center, will be opening this year in mid-November. However, anyone who wants to become an official member of Campus Warsaw community can do this even now through campus.co/Warsaw, as the online registration has just opened. The membership is free of charge and gives the access to Campus Cafe, community events, and the whole network of Campuses around the world. That's not everything, though, the official website is also a place to apply for Google's educational programs and host your event for free in one of the event spaces.
"At Campus, we believe in building community together. So, we work closely with best-in-class startup communities and organizations to make each Campus community one that goes far, together." says Rafal Plutecki, Head of Campus Warsaw
Google has also announced that TechHub, a global community for technology entrepreneurs will be opening their first ever Polish location, taking up residence at Campus Warsaw to provide coworking and engage the local community. TechHub is a longtime partner of Google and they currently operate the community and coworking spaces in Campus London and Campus Madrid. TechHub's community stretches far and wide with members in their spaces in eight cities all over the world. They have a proven track record and global reach and are truly experts in this field. At Campus Warsaw, TechHub will offer a range of membership options exclusively for tech product startups.
Google also mentions Innovation Nest as another confirmed member of the Campus partner family, pointing out the need to focus on the educational programs for the Campus community Innovation. Nest is a Venture Capital firm from Krakow and will run accelerator programs and events for early stage startups at Campus, as well as bringing in top mentors and providing seed funding.
"Campus Warsaw will welcome entrepreneurs from all over Poland and be a hub for startups in the Central and Eastern European region. Our global network provides international connections and opportunities for entrepreneurs, and we can't wait to lead programs and create amazing content for founders of all kinds." says Rafal Plutecki.
With Campus London and Tel Aviv, Campus Warsaw is the world's third Google campus to support startups. To find out more, you can follow Campus Warsaw on  Facebook, Twitter, and Instagram.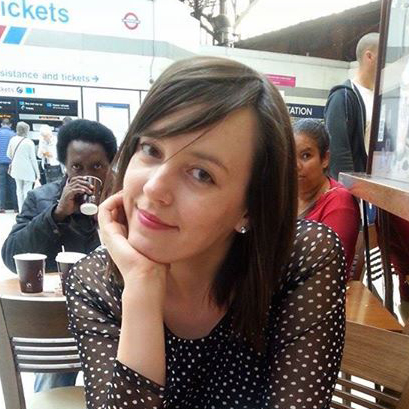 Emilia is an experienced editor, gifted wordsmith, a professional translator, but first of all, an avid reader.