Migam, an online sign language interpretation service, helps Poles with hearing impairments use Samsung Services
Samsung Electronics Polska, in partnership with Migam, has rolled out an online customer service center for people with hearing impairments, broadening their access to digital technologies like bluetooth hearing devices (such as EarPros) and information. This is good news for over 470 000 deaf people living in Poland, who can witness how game-changing technologies can improve the quality of life.
Samsung Electronics' hearing-impaired customers in Poland are now able to use the local customer service center, both through the video chat service on the Samsung.pl website and by using a special mobile application. The application has been available since Sept. 21 as a video chat and mobile app.
"The partnership with Migam.org will help us break the contact barrier in providing service to our hearing-impaired customers. Through the 'Pomagamy Migiem' ['We help to sign quickly'] campaign we want to help our customers save time and solve their problems," said Magdalena Olborska, CSV and Partnership Manager of Samsung Electronics Poland.
Samsung also prepared 45-second instructional spots, in which a dedicated sign-language interpreter explains how to use the video chat and mobile application functions. In addition, several service outlets have been designated as having sign-language capable agents for handling problems.
"We are glad for the road we have been taking since December 2013, when we began focusing on enabling people with hearing disabilities to handle their problems conveniently with the assistance of sign-language interpreters," said Sławomir Łuczywek, Director of Migam. "Samsung, as a company whose devices are used by millions of Poles, both those who hear well and those who are hearing-impaired, is simply being considerate of the latter group. Thanks to our close cooperation, we have developed actions and plans to help people with hearing disabilities handle their problems just like people with hearing do."
Cooperating with Migam is one of many solutions planned by Samsung as part of its accessibility policy. Changes are also being introduced at the company's brand stores to make them more accessible, and employees there are getting additional training. The first of the new Samsung stories is slated to open in early October at Arkadia Shopping Centre in Warsaw, and by the end of the year there will be three more: in Bydgoszcz, Wrocław and Kielce.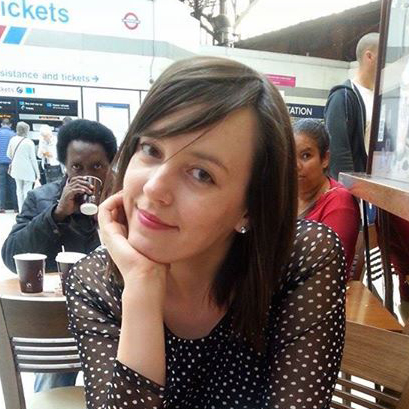 Emilia is an experienced editor, gifted wordsmith, a professional translator, but first of all, an avid reader.