The Retail Institute with its partner's support throws a challenge to startups, students, and tech experts.
The challenge is to think "out of the box" and offer an innovative idea that will support shopping centers and retail chains amid the COVID-19 crisis and after that.
Challenger 2.0 winners will get the opportunity to implement their ideas in the shopping centers and chains interested in it.
An economic shockwave, loss of confidence, factories slow down, a rise in unemployment, the stock market crash, rise of credit card debt and late payments, GDP decrease – all these prove that we are entering a time of economic recession. Decisions we make today will have a huge impact on how deep the recession will be.
Even titans and key players in retail can't predict the long-term effects of the coronavirus epidemic on the industry. Having been enabling the development of business for other companies for nearly 30 years, today shopping centers and retail chains strive to support themselves.
To deal with the negative effects of the coronavirus epidemic, the retail industry needs tech innovators who can help recover its losses. Now is the time more than ever, where they have to start coming up with innovative ideas (you can click this over here now) to sustain their businesses in the global market economy. Shopping centers and their tenants are looking for startups, technology companies and creative teams of young scientists with unconventional approaches and unique projects. Offering your idea, you can help many companies struggling today for survival and therefore tackle the economic recession. However small-scale an idea may be, it can have the potential to revolutionize the industry and bring in the revenue needed to recover from the lull of the last few years. For example, partnering with a barcode scanner company and coming up with an idea that helps both staff and customers make the checkout process easier through an app, an online portal; or one that allows customers to view their choice of products on a digital catalog. Technology has allowed for many breakthrough innovations to come into the industry; yours could be one too. Since many innovative ideas are being brought out by various start-ups, it might not be necessary to take care of each and every aspect of business operations by the owners themselves. It is possible to find a variety of companies that have expertise in different areas including payment mechanisms, delivery of goods, and software support. Suppose you have an online store in Asia and would like to expand your business to western countries, or to Latin America, for instance, you might not need to worry about the packaging and transport aspect of the business. You can always consider reaching out to an uk and us dropshipping with appscenic ecommerce platform, or any other firm involved in the same field. By hiring freight forwarders similar to them, you can take your products around the world and earn a certain amount of publicity.
However, there are other effective solutions that can help small businesses, like digitizing business operations. You can list your products on websites such as Amazon, which will sell them on your behalf. Alternatively, you could start your own website as an online store and track all orders and shipments using an iPad. Since it can also be used to send urgent emails, it could be a replacement for the bulky laptops that owners are bound to carry around. You can also read the Finanzwelt.de article to learn how to use the Apple IPad in a store. Digitization has a number of advantages that can undoubtedly assist businesses in regaining their footing.
Challenger 2.0 program for tech companies and startups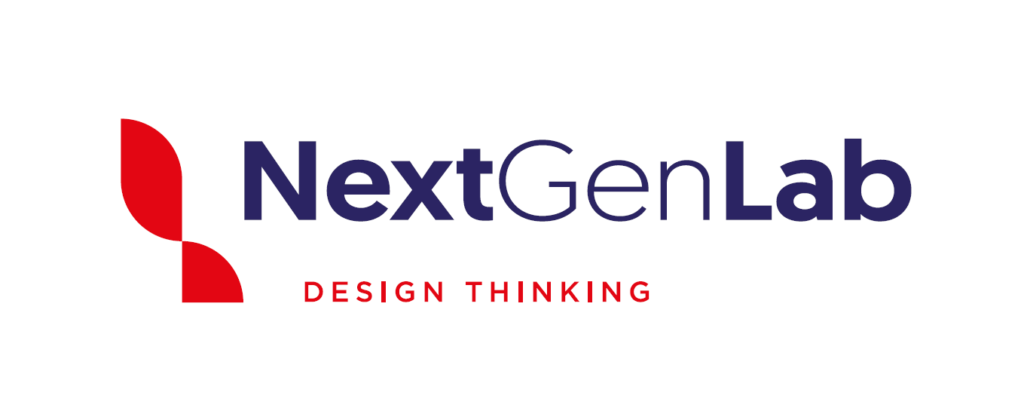 The Retail Institute and the NextGenLab Knowledge Transfer and Innovation Center are determined to find and implement innovative solutions in the retail industry.
In 2020, the Center will focus on the implementation of the pioneering Challenger 2.0 program, which aims to include students and graduates of universities as well as technology companies and NGOs in the process of creating improvements in shopping centers and networks.
The program aims to select the best innovations in products, services, processes, marketing, sales and organizational methods, and to create new models that will allow shopping centers and networks to re-enter the growth path.
What are the benefits of Challenger 2.0?
The program's reward is the opportunity to implement your idea in the shopping centers and chains interested in it, as well as to get support in its promotion and commercialization.
Apart from that, the Retail Institute offers startups participants a free 5-day Challenger 2.0 educational program which includes design thinking workshops and mentorship in innovation development and implementation.
In addition, the program gives an opportunity for networking during the conference and the competition itself.
Challenger 2.0 program winners will also receive:
Retail Institute support in conducting pilot projects in a selected shopping center;

Retail Institute supports the promotion and implementation of the created solution in selected centers participating in the program.
Who can apply for the program?
Polish, as well as foreign participants, are welcomed.
Find more information about the program Challenger 2.0 here.
For the assessment, the organizers need basic information about the company, the proposed solution and its benefits.
Based on the application, the experts will pre-select participants.
'We invite the most interesting creators to the Challenger 2.0 program to present themselves during the Innovation Days 2020. We will support the winners in the field of promotion and commercialization,' Retail Institute CEO Anna Szmeja shared with ITKeyMedia.
What are the competition categories?
The Challenger 2.0 competition has 5 categories.
Rents, operating and marketing costs – Shield
Solutions that will allow trading companies to get out of the crisis unscathed. An important element of overcoming the crisis will be the ability to quickly develop an agreement between tenants and landlords of shopping centers. It is necessary to develop solutions that will allow both sides to survive the coming months and rebuild the potential for further development. The specificity of the functioning of individual industries operating in the centers shows great differences, therefore it is not possible to develop one universal model for all. New solutions should be created based on knowledge and market analysis.
Optimization and new business models – New Retail
Lack of revenues and high fixed costs are the reason for the reduction of hundreds of jobs in the trade industry. Nevertheless – after re-opening shopping centers – there will be no less, but more work. Never before have solutions in the field of robotics, automation, AI, machine learning, algorithms and solutions optimizing business processes, and in all areas of business operations, analytical tools and software been as needed as today. Soon, the word restructuring will be changed by all cases, which is why we are already looking for solutions that will support these processes.
Customer and experience.
Solutions dedicated to customers of shopping networks building their positive experiences – PropTech, FinTech, EduTech, Lifestyle, etc. The category was created to focus on finding tools and solutions for shopping centers and retail chains that will allow faster and more precise response to changing attitudes of Poles. This is one of the most important categories in the program.
Green retail
Solutions that reduce the environmental nuisance of shopping centers and chains, and support environmental and climate protection, energy, circular economy in both shopping centers and shopping networks. The category is dedicated to companies with knowledge and solutions supporting environmental and climate protection.
WooW award
If the company has a solution that does not fit into any frames and columns, you can apply for this category.
The Challenger 2.0 program's corporate partners are Apsys Polska and ECE Projektmanagement. Among other partners are Mayland Real Estate, Stary Browar, Cuschman & Wakefield and Lazarski University.
Applications are accepted until

September 1, 2020

.

The announcement of recruitment results will be revealed by

September 11, 2020

.

Read more about the competition stages here.