The rapid development of new technologies and increasing consumer awareness about the management of information technology in business is a major challenge for companies providing consulting and IT services. They must be up-to-date with all the new developments and forecast trends. however, it is going to be a good year for them – in a good economic environment, companies are ready for new investments.
IT services market in Poland is becoming increasingly competitive, and customers – knowledgeable and demanding. Their knowledge about software management is wider and they are becoming better educated in terms of how tied up computing with business. Boris Stokalski, Infovide-Matrix CEO (a provider of consulting services and IT solutions) says:
"This requires permanent learning, trends analysis, improvement of workshop from suppliers. We need to learn from our customers quickly or be able to aggregate knowledge in different areas of the market to remain an attractive provider of consulting services."
Good condition of the Polish economy should encourage companies to invest in their business and modern solutions. According to Stokalski, the trend that is becoming more and more appreciated by the management of companies in Poland, will be a digital business.
"This does not mean that everyone has to be just like Amazon or Google. The point is that the experience of such companies are also an important experience for traditional players, such as banks and manufacturers of all kinds of goods. The consumer products include more and more computer science, more often they are accompanied by a variety of services, such as a portal or application." emphasizes Boris Stokalski.
According to President of Infovide-Matrix, this is followed by the emergence of the Internet of Things. More and more objects of our everyday life starts to communicate with each other. There is more and more devices on the network, and this creates new challenges for the people involved in the product development and performance management of business processes.
In all this, the ability to understand the potential of technology and its proper use becomes crucial. This is the moment, that is very attractive from the point of view of providers of ICT solutions and services. This opens up new areas of growth, it is a bit like the first generation of Internet a few years ago.
notes CEO of Infovide-Matrix.
An example for this may be the energy sector and the first tenders for the smart metering infrastructure. Energy industry along with the financial and telecommunications remains one of the most promising.
In the first three quarters of 2014, finance and energy sectors accounted for approximately 25 percent of total revenues and the public sector accounted for 13 percent company turnover.
According to the IDC's research center report, the Infovide-Matrix participation in Polish IT consulting market was 7.7%, which gave the company the third place among providers of consulting services and 3rd place in the category of custom solutions in Poland.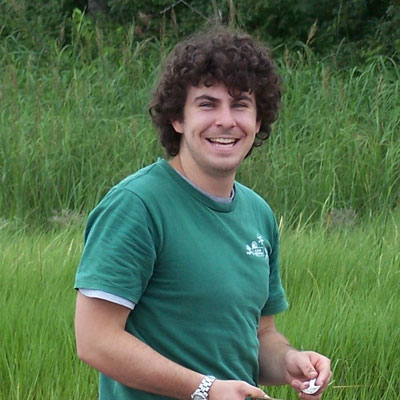 Journalist, blogger. Professional burger eater. Standup comedian in training. Seriously.