The 8th Annual Crunchies Awards ceremony took place on February 5th at the Louise M Davies Symphony Hall in San Francisco.
In case you missed the chance to watch it online, you can watch it here:
Welcoming the winners
Showcasing  and rewarding the best tech accomplishments of the past 12 months, The Annual Crunchies Awards have also become the event where the industry gets together to network, exchange ideas and have a little bit of fun as well.
It was a night to remember. After a month of fierce voting,  cast by tech and entrepreneurship enthusiasts as well as the masses of the internet by large, TechCrunch and VentureBeat were proud to announce the winners in 20 award categories. The Davies Symphony Hall was packed sprinkling with many of tech's most recognizable names and faces: Uber co-founder Travis Kalanick, Snapchat co-founder Evan Spiegel, Salesforce founder Marc Benioff, venture capitalist Ron Conway, and Tinder co-founder Sean Rad. TJ Miller, who plays egotistical entrepreneur and tech guru Erlich Bachman on HBO's Emmy-nominated hit show Silicon Valley, hosted the event. The foundations for a great evening were also laid with support from Yahoo, the premier partner of the awards gala.
Among the top prizes at this year's 8th Annual Crunchies Award show, Best Overall Startup went to Uber, Product Hunt was awarded Best New Startup, Storehouse walked away with best Mobile Application and Stewart Butterfield, Eric Costello, Cal Henderson together with Serguei Mourachov (Slack) won Founder of the Year. Other categories include the best in health, education, design, hardware, enterprise, international, social impact, venture capitalist, angel, CEO of the year and more.
"All the companies nominated are not losers," John Oliver proclaimed at the start of the show, "there are only companies that just failed to win." Indeed, this statement may serve as a reflection what is actually happening on the market. Technology firms continue to grow at a rapid pace despite the uncertain economic environment, pushing into areas from television and media to payment processing. Undoubtedly, there is a great future ahead of the industry.
The 8th Annual Crunchies Award Winners
Best Technology Achievement
Best On-Demand Service
Best E-Commerce Application
Best Mobile Application
Fastest-Rising Startup
Best Health Startup
Best Design
Best Bootstrapped Startup
Best Enterprise Startup
Best International Startup
Best Education Startup
Best Hardware Startup
Can't Stop, Won't Stop
Biggest Social Impact
Angel of the Year
VC of the Year
Founder of the Year
CEO of the Year
Best New Startup of 2014
Best Overall Startup of 2014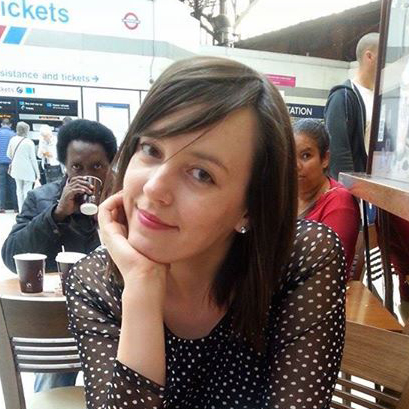 Emilia is an experienced editor, gifted wordsmith, a professional translator, but first of all, an avid reader.