BitcoinCRE, the flagship conference focused on the convergence of blockchain, cryptocurrencies, and real estate is headed to London for the London Tech Week. The conference is produced by DMZStream a leading media and events company in partnership with Knotel. As recently reported Knotel raised $70 million in its series B round and some of the funds will be used for its global expansion including London. The conference falls at a great time since Knotel is expanding to London and this conference coincides with London Tech Week. The London Tech Week attracts over 55K people during the course of the week and covers various verticals in from AI to Robotics. #BitcoinCRE is the only conference part of London Tech Week that is focused exclusively on blockchain technology.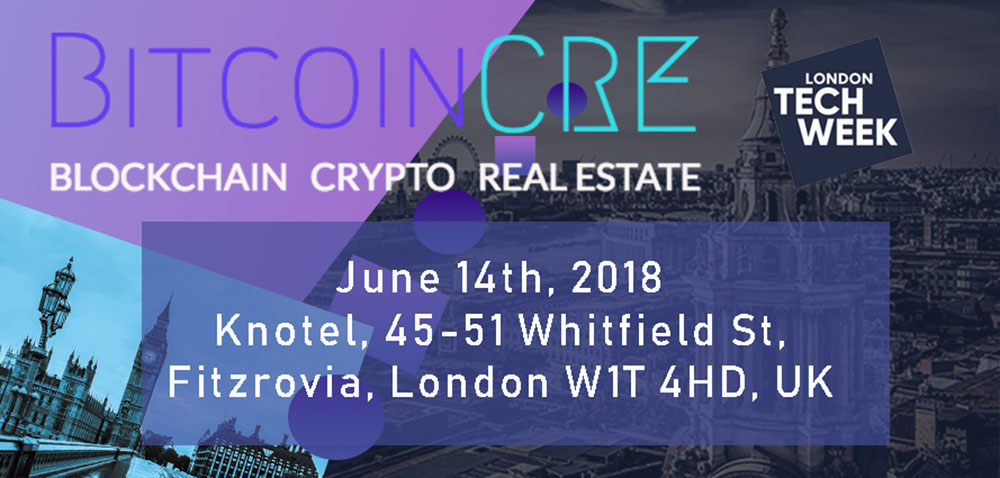 The event will take place on June 14th and has a roster of dynamic speakers including Faisal Butt, Chairman of Pi Labs, PropTech influencer James Dearsley, Jacqui Hatfield from Orrick, Stephan Taul the former CCO of Ethereum, Brigitte Luginbuehl, CEO of SwissRealCoin and Amol Sarva from Knotel.
Some of the topics covered range from the tokenization of real estate asset on the blockchain, land registries and the legal framework for ICOs and how the blockchain will reshape the real estate industry. Blockchain as a technology might have the power to streamline real-estate transaction. For instance, blockchain for real estate can replace the outdated payment systems and banking procedures with more advanced p2p real-estate trading, making it more secure and quicker form of transaction. That said, the conference will run from 12 pm to 6 pm and will be comprised of a keynote session, panel discussions, startup pitches and a master class.
"After attending the #BitcoinCRE in NYC, we felt there is a definite market for the same concept in the UK. Which is why PropCoin is delighted to participate in this event." Tom Cartlidge, Co-Founder of PropCoin "Following the success of the inaugural #BitcoinCREconference in New York, it made a lot of sense bring this concept across the pond. Blockchain and PropTech are vibrant in London and the concept of this conference couldn't be more timely. The conference venue hire in West London and the other major business centers of the city are huge these days. For more information on the conference go to Get BitcoinCRE
DMZStream in addition to media content produces various conferences including the #InnovateCRE and The Dealmaker Summit that attract some of the leading voices in real estate and PropTech. At #BitcoinCRE Knotel will be sharing information about KnotelKoin their blockchain initiative. Amol Sarva, previously launched Virgin Mobile USA in partnership with Richard Branson, he launched the flex space Knotel in 2016 and they experienced remarkable growth over the past 2 years. A growing number of Bitcoin supporters believe digital currency will eventually become the norm. The majority of people who believe in Bitcoin believe it facilitates faster, lower-cost global payment systems. While it is not backed by a government or central bank, Bitcoin (sites like https://www.coin.cloud/buy-online could prove beneficial in gaining knowledge this domain) can be exchanged for traditional currencies; in fact, its exchange rate against the dollar attracts investors and traders interested in currency plays. One of the primary reasons why digital currencies like Bitcoin have grown in popularity is their ability to function as an alternative to national fiat money and traditional commodities like gold. The summit can thus, might open up to interested parties different avenues of Bitcoin usage. However, people who cannot visit the conference, might have to do extensive research and read up on articles and blogs buying bitcoin from reliable sites like Independent Reserve or similar others.
About DMZStream
DMZStream is a streaming platform featuring exclusive interviews and content for technology, startups, real estate moguls, and entrepreneurship. DM Stream covers the most innovative and successful founders, investors, and C-level executives in these spaces. Subscribe to DMZStream.com to be a part of the community revolutionizing business as the world knows it. For more information go to DMZStream.
About Knotel
Named a Business Insider Top 50 Startup and New York's Hottest New Workspace Model, Knotel is transforming the real estate market into an agile platform for businesses. It currently operates forty locations across nearly 1 million square feet in New York, San Francisco, and London, and is home to leading startup and household brands. Visit Knotel.com.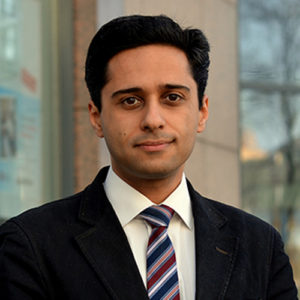 Former CEO of ITKeyMedia / Deserted:)