Pracuj Ventures Fund focused on investments in digital HR area added SeniorApp to their portfolio
SeniorApp responds to the demographic and market changes; aims to minimise exclusion of seniors and supports them in everyday care
Senior App, the company providing solutions to people who need support in routine care, recently joined the portfolio of the Pracuj Ventures Fund. The mission of the Fund is to support primarily promising, scalable companies operating in the digital HR market in the early stages of their development. Senior App is one of them, and it responds to the needs of a very prospective market.
A company that listens to the market's needs 
We live in an aging society. Already in 2020, the number of people over the age of 60 accounted for 25.6 percent of the population in Poland, and it will be steadily increasing, reaching around 40 percent in 2050. Members of this group will and already now need support from the community. And many seniors are ready to pay for help. SeniorApp provides solutions and services that will ensure that seniors receive necessary assistance with everyday chores, repairs, dog walking, and other needs they may have.
The app was created thanks to the keen observation of changing society and its creators'  personal experiences with the elderly, sick, and infirm. Many aging people declare that they have difficulties finding support. As Przemysław Mroczek, co-founder of SeniorApp told us: 'It has turned out that it is practically impossible to find such help over the weekend. This prompted us to reflect more deeply on the functioning of the Polish health care system and the possibility of using commercial forms of care.'
The pandemic only made things worse for vulnerable groups. Seniors often feel excluded and simply lonely – without their close ones nearby to keep them company and provide support. COVID-19 also created a feeling of uncertainty in the market. People are now seeking alternative or flexible sources of income and more often turn to solutions provided by the gig economy (offering various services paid by the hour). We talked to Magdalena Trąba and Paweł Leks from Pracuj Ventures. They told us that SeniorApp is a unique solution in the sense that it not only responds to the needs of a growing segment of customers but also reacts to the increasingly popular market trend, where people choose temporary, casual work over a regular full-time job.
What exactly is SeniorApp?
 As co-founder Igor Marczak explains, 'SeniorApp is a mobile application created for people in need, the elderly, the disabled, and their families looking for support in their care. The task of SeniorApp is to build a community of people willing to help others.'
The product has the form of a platform (service marketplace), where people can order certain services either for themselves or for their friends and relatives. The user decides whether he chooses the role of someone seeking or offering help. Service providers can present themselves and decide on their rates, availability, and areas of operation. Customers benefit from the app's intuitive, easy-to-use interface, and cashless payments. But for the creators, safety was one of the most critical issues. In the end, seniors allow service providers to enter their homes. That's why user profiles are verified before they become visible on the platform. In fact, Igor Marczak told us that the SeniorApp team would implement modern, alternative methods of guardian authentication in the coming months, ensuring users even greater security.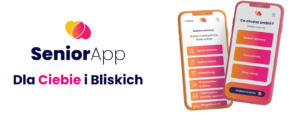 SeniorApp already operates in the 25 largest Polish cities and is used by 18.000 customers. In the future, the founders plan to enter the remaining 13 cities with over 100.000 inhabitants. Development of app functionalities is also in the pipeline, as is increasing the package of services and expanding areas of services, such as educational, medical, banking, and insurance. Implementation of the vision wouldn't be possible without the support of Pracuj Ventures, who recognized in SeniorApp the competent and mature team with a progressive way of thinking.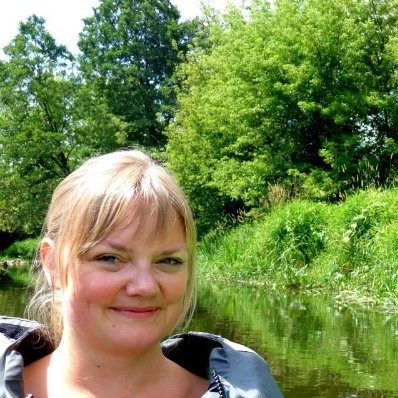 Agata writes content for NGOs, private and public sector. She enjoys writing about new technologies and is fascinated by all things AI!