Singularity University (SU), a global community with a mission to educate, inspire, and empower leaders to apply exponential technologies to address humanity's grand challenges, has announced the creation of five new community Chapters around the world, bringing the total to 65 SingularityU Chapters in 39 countries. New Chapters have been formed by SU alumni in Asuncion, Paraguay; Brasilia, Brazil; Los Angeles, California; Nijmegen, The Netherlands; and Stockholm, Sweden.
In 2016, SingularityU Chapters hosted 190 events, attracting more than 13,000 participants focused on employing local technology innovation to improve lives in their communities and around the world. The SU Q2 chapter application process is open from April 26 – May 17, 2017, for other innovators to join in the SU mission. To learn more about the application process, go to SU.org/chapters/apply.
SingularityU Chapters Form the Foundation of the Global SU Community
SingularityU Chapters also support local Global Impact Challenges (GICs), in collaboration with local program participants and local industry. In 2017, SU has partnered to host more than 20 GICs around the world. Winners of each GIC are awarded a seat at the Global Solutions Program. A complete list of GICs, winners, and partners is located at https://su.org/gic/.
"SU facilitates its global ecosystem through our chapters, which understand the benefits of advancing exponential technologies," said Dharmishta Rood, Singularity University's Director of Community Leadership. "Through events hosted by SingularityU Chapter leadership teams, together with individuals of diverse professions—entrepreneurs, policy makers, designers, academics, and business and NGO leaders—we are able to assemble in one room experts to advance the use of technology in medicine, learning, security, and even the development of outer space. Participants in these local communities share an optimism for making the world better through the use of technology."
SU opens applications for new chapter submissions every quarter. At least one member of the Chapter leadership team must have participated in other SU activities—from SU Executive Programs to SU's signature summer Global Solution Program (GSP) or our Startup Accelerator—and have been inspired to empower innovators in their local communities. These leadership teams represent a diversity of perspectives and experiences, as well as demonstrate community building skills that align with overall SU and chapter goals.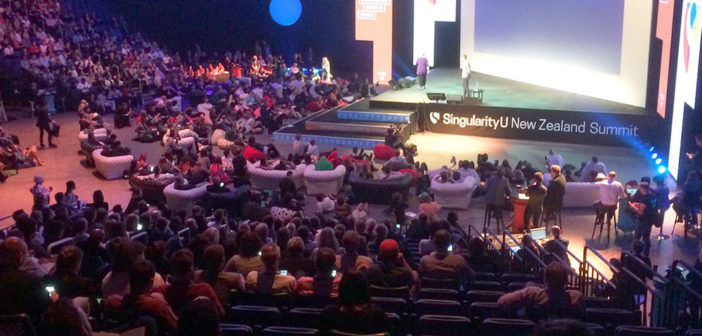 Introducing SU's Newest Chapters and Leadership Teams
Asunción, Paraguay
"Paraguay and Latin America are in the tipping point for development and innovation. I'm convinced that the exponential way of thinking is the key to the accelerated development for this region," said Rodrigo Weiberlen, Chapter leadership team member.
Brasília, Brazil
"I have always been an advocate of innovation as a tool for change not only in individuals, but in communities, big or small," said Lucas de Aragao, SingularityU Brasília Chapter leadership team member. "Brasília has the unique opportunity to foster change through innovation using a special institution such as Singularity University. Being one of the first generations of people born in this young city, I am personally thrilled to contribute to this moment."
Los Angeles, CA, USA
"We are gathering in our region because it is important to have a community that understands our unique experiences and teachings," said Patty Rangel-Hernandez, SingularityU Los Angeles Chapter leadership team member. "It is an opportunity to continue to grow ideas, friendships and a support network of like-minded people. We hope that our Los Angeles hub will serve as a home for our SU family and continue to unite and inspire all who participate."
Nijmegen, The Netherlands
"Nijmegen has a vivid community and is a great place to work, play, learn and live. Sharing the vibe from Singularity University will enforce that vibe locally and spread it worldwide," said Remco Hoogendijk, SingularityU Nijmegen Chapter leadership team member.
Stockholm, Sweden
"The focus of our new chapter will be catalyzing deeper, bolder innovation for good within our community," said Shahan Lilja, SingularityU Stockholm Chapter leadership team member. "We are launching the Stockholm chapter to help expand the reach and impact of technology in our region and will be partnering with local business and academia to host local events."
More information about SingularityU Chapters can be found at https://su.org/chapters/.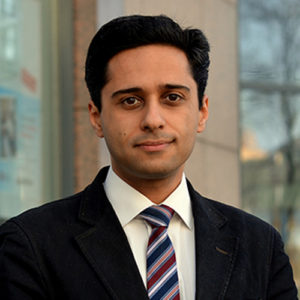 Former CEO of ITKeyMedia / Deserted:)