Polish SuperMemo World had a sensational win in New York Festivals World's Best TV and Film Awards in the Entertainment category.
The competition saw several thousand applications out of which 724 finalists from 48 countries around the world were selected. The Poznan-based, Poland, company SuperMemo sure had a worthy company of competitors from renowned companies, such as CNN, HBO, BBC, ZDF, Deutsche Welle, France 5, Disney Channel, and Al Jazeera America.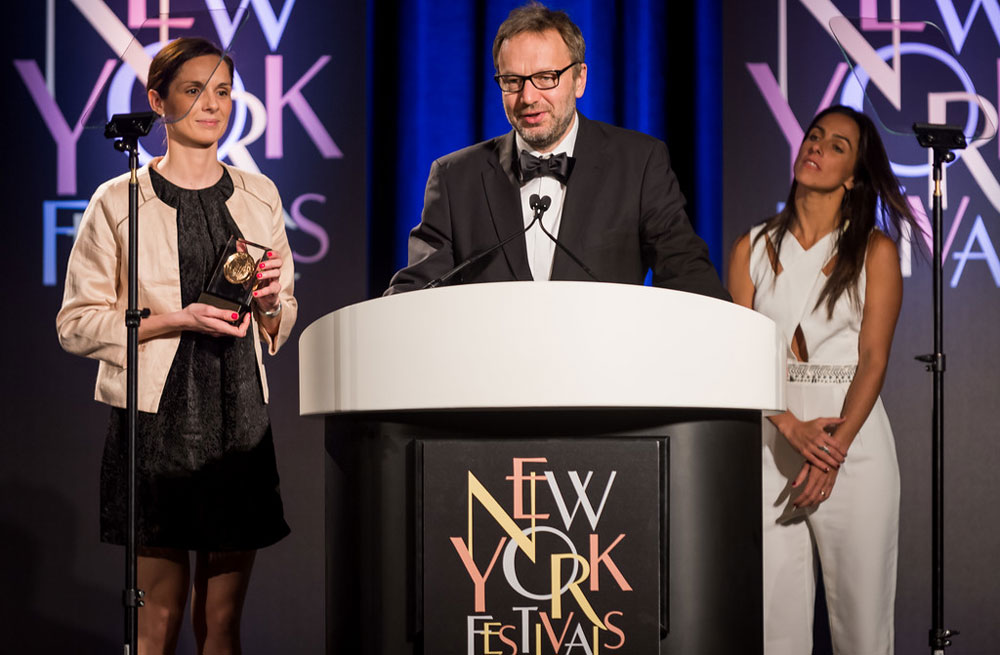 The awarded Olive Green project is a ground-breaking combination of an interactive feature movie, a computer game, and an English learning application. It's a blend of entertainment, technology, and educational content, in the form of a thrilling action film. The film-watcher can decide what course the plot will take.
It seems that the makers of the Olive Green movie found a really magic formula. The NYF award is just the most recent in a whole series of prestigious awards and nominations received throughout the globe including London Book Fair International Excellence Awards (first ever by a Polish producer), a win at the BETT Awards competition in the Educational Apps category in London, and the Gold Dolphin award at the Cannes Corporate Media and TV Awards Festival in the category Interactive Videos, the Grand Prix and the Gold Camera Award at the US International Film & Video Festival, winners of the 6th Cannes Corporate Media & TV Awards to name a few.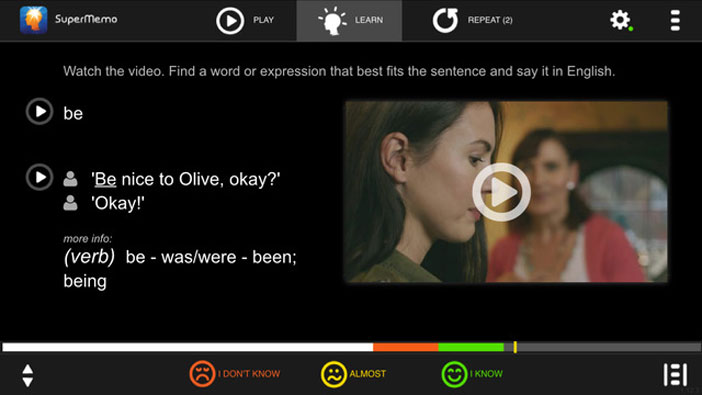 The movie-based interactive English course comes at what seems to be quite an affordable pricing. Quite honestly speaking, after watching the teaser at their website (click to watch), I was all in, myself: it's captivating really. We can't wait to try out the course ourselves and share with you, our impressions as users.
* Krzysztof Biedalak is one of the founders of SuperMemo World, a company established in 1991, which reinvented forgetting curves and started the global trend of applying spaced repetition in computer-aided learning. He has an MS in Computer Science from the Poznań University of Technology, where he specialized in artificial intelligence and natural language processing. He has a post-graduate degree in finance. Co-author of several publications on the SuperMemo algorithm and some of the SuperMemo ground-breaking products. Since 2006 he has been CEO at SuperMemo World, personally leading some of its major projects. In 2013-2015 he inspired, devised and co-managed the Olive Green project, one of the most awarded educational products.