The post was originally published in Polish on Szymon's LinkedIn profile. Szymon kindly agreed to republish what we think is of great value to our readers.
The investor yells at the startup CEO about failing to deliver the result. Red as a beetroot, utterly swollen, with all veins clearly visible on the face 'expresses dissatisfaction with the company's progress.' The poor CEO is appreciating the effects of the pandemic for the first time, because the fund's manager's monologue takes place via video conference. Thanks to this, you can turn it down and not worry about the health of your ear. In addition, all the saliva and foam rolled in fury land on the computer screen and not on the other person's face, – this is another huge plus.
It is fascinating and at the same time troubling that after more than three decades of the venture capital market in Poland, funds still treat startups as their subordinates, whom – which is worse – they can sweep aside.
This puzzles me on many levels. For example, why does someone who has become an investor and is supposed to teach others how to run a business not know the basics of effective management? Why in 2023 do they think that aggression and fear are good motivation? Why hasn't he learned to work on his own emotions over the years?
A good fund should first of all support the founders in their development and decisions, and in the worst case at least not interfere. Seems like a truism, but as you can see, not for everyone.
Of course, everything should be balanced, because funds are to deliver the outcomes that they promised to their investors. Therefore, they should definitely care about results and business. They cannot be passive, agree to everything, and apologize for everything, because startups take advantage of it. Later on, you hear that no provisions of the contract are respected because the founder doesn't take the partner seriously. A million came and went, nothing terrible. After all, this is institutional money, no one was hurt…
Everyone should work out their own method on how to motivate founders to develop and achieve results for the benefit of all stakeholders. This is a kind of indicator of the investor's maturity. You have to learn from your mistakes and learn from them. This requires time and involves failures. It is inevitable anyway.
In this context, the CEO of one of the companies in which I invested texted me on Whatsapp last night: 'Every time I'm seriously impressed by your approach, realistically I thought that I would get reproaches, but I get support. Thank you.'
I've thought about it. Although I already have two funds behind my back, I realize how much I still have to learn as an investor. I approach this with humility. However, such moments are moments of small satisfaction, because treating someone equally despite the fact that you have millions and they are at the beginning of the road – this is one of the biggest challenges of this industry. I can say with a clear conscience that at least I have achieved this much.
The comment section had to add:
I get the impression that this is still a symptom of immaturity, which concerns senior managers more broadly, not only in VC. When there are still a lot of organizations where such a management culture' functions internally, people who break out in it later go further and spread the 'virus' 🙁

– Dr Lukasz Tync, COO and Managing Partner at sinapi
I know founders whose relationship with the Polish "VC" ended with symptoms of PTSD…

– Mark Friedman, CMO at Samurai Labs
Funds are often managed by mercenaries, which is why it happens. Investing is radically different from building a business, hence different competences are required for a CEO and a fund manager. Fortunately, our investors understand that business is not simple and the best strategy for helping the company grow is not to interfere and sometimes offer good advice. I have always been open to wise advice because I don't know everything, but I also listen carefully to the advice given to me by investors because it's always different from my vision of the company development.

– Marcin Ujejski, President at Blue Tax Group
Management through fear has never been, is not, and will never be a good solution. Fear narrows the view, limits thinking, clips wings. How can one develop under such conditions?

– Izabela Walkowiak, Warehouse Management Director at BGW Sp. z o.o.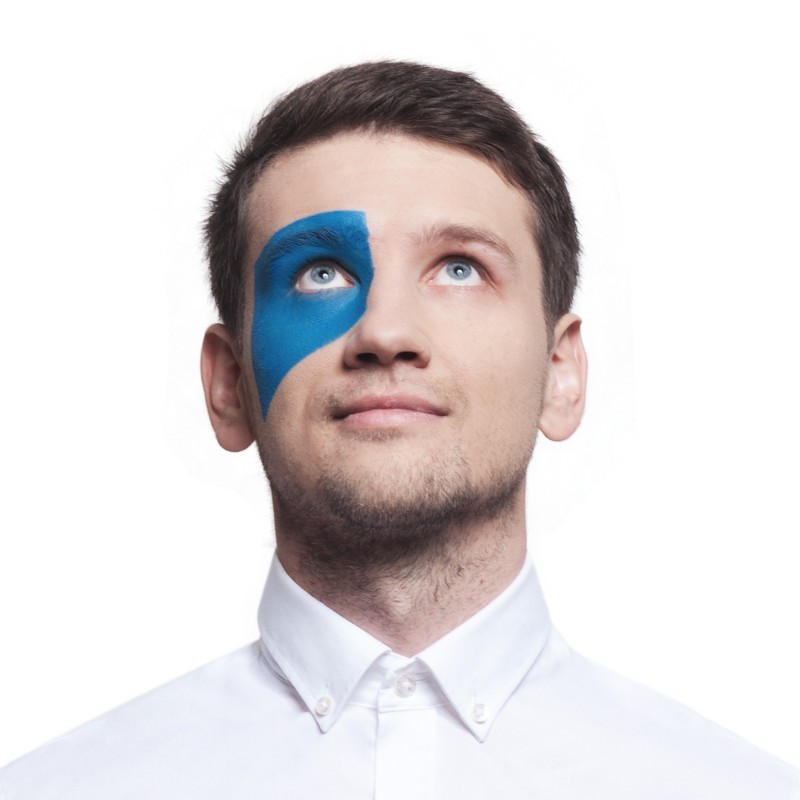 Szymon Janiak is an investor and a business-driven Managing Director at czysta3.vc, a Venture Capital fund located in Poland. He has over 10 years of experience in the technology sector. Szymon is also a Member of the Supervisory Board at stockbroker Grupa Trinity S.A.