Romanian startup Neurolabs targets revenues of 1 million euro by 2022
The company uses AI to provide object recognition services, that allow, for example, automating the entire checkout process in the food service industry
Neurolabs is one of the finalists of UiPath's 2020 Automation Awards
Two years ago, three Romanian computer science and AI graduates from the University of Edinburgh decided to leave their jobs in the oil & gas and banking industries to set up their own startup focused on computer vision. Now they are targeting revenues of 1 million euro by 2022.
Neurolabs, with offices in Edinburgh, Scotland and Cluj-Napoca, Romania, was established in 2018 and managed to raise just short of 1 million euro in a round co-led by Lunar Ventures and Techstart Ventures, with participation from 7percent Ventures, ID4 Ventures, Charles Songhurst and Andreas Wiese.
"Most of the money raised is or has been used to fund our R&D process together with the engineering effort to build the Neurolabs platform", Paul Pop, CEO and co-founder of Neurolabs, told ITKeyMedia.
Even though the company's revenues are currently under a quarter million euro, Pop anticipates a slow but steady growth: "Extrapolating current growth trends into the future, we expect to reach our first million by Q1 2022."
What Is Computer Vision?
Computer Vision is a field of study that deals with how computers "see" and understand images or videos. While this constitutes a trivial tasks for people, it remains a largely unsolved issue in IT, because of the inherent complexity of biological vision and the visual world itself, as you have to take into account that an object may be seen from any angle, in any lighting conditions, partially obstructed by other objects, etc.
And data seems to be the key to solving the problem – or rather lack of data. "We've spent significant time talking to computer vision engineers and automation practitioners; their number one problem was always the same: lack of data to train the data-hungry state-of-the-art computer vision models", explains Pop. He says that is one of the main reasons why it is difficult to standardise the automation of repetitive visual tasks.
What Is Computer Vision?
The startup focuses on computer vision-powered object recognition or object recognition as a service, as they call it. Different from the traditional computer vision approach of manually acquiring real-life pictures and doing data annotation with them, Neurolabs relies solely on synthetical data (computer generated) – you create a 3D model (replica) of a real object, generate synthetic data sets by playing around with the model's properties (scale, rotation, colour, lighting, etc.) and use those to train the machine learning/ deep learning models.
"Once the model is trained it can be deployed on our servers or downloaded locally. The deployed model can then be easily accessed from any platform through an API call", explains Pop. Neurolabs' pricing model is based around those API calls, as well as the amount of synthetic data generated, he added without providing additional details.
The product relies heavily on Artificial Intelligence, used both in building the end product (the computer vision algorithm for object recognition) and in generating the synthetic data required for training (Neurolabs' goal here is developing algorithms that will perform better than humans).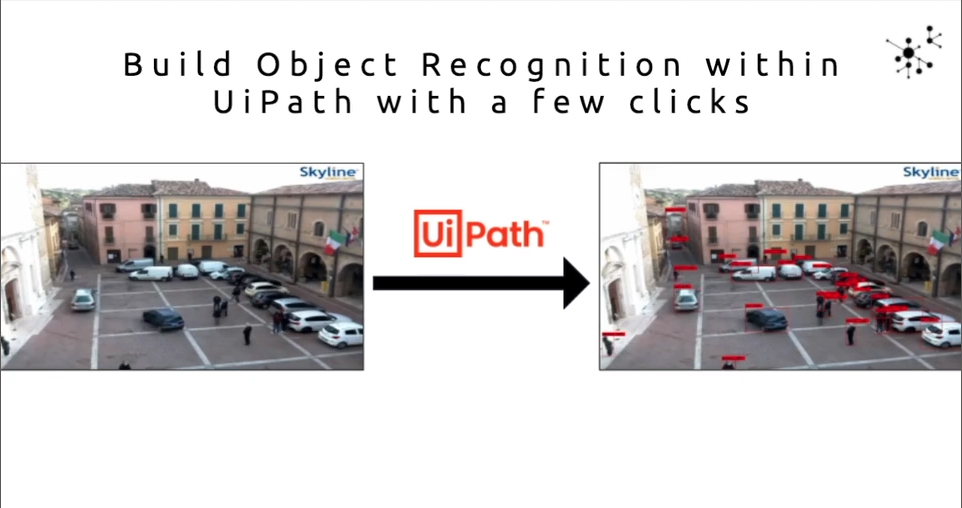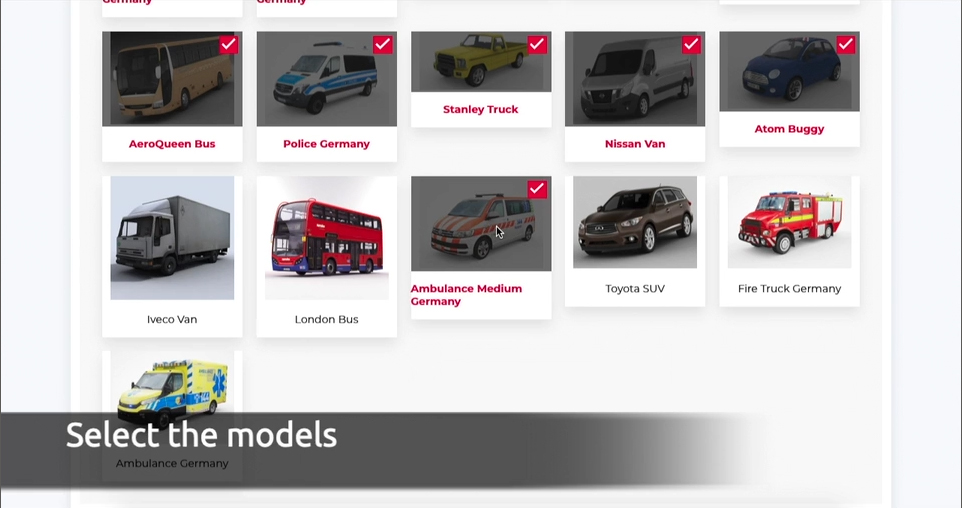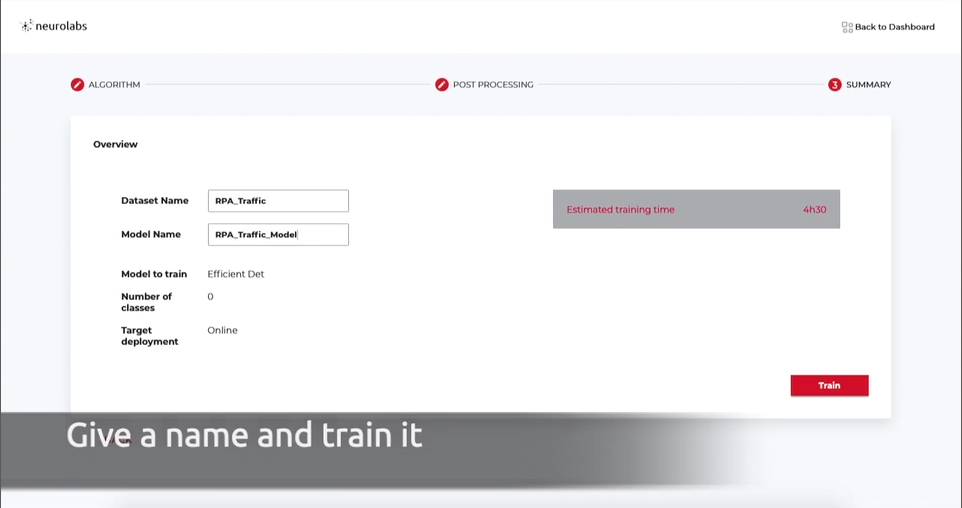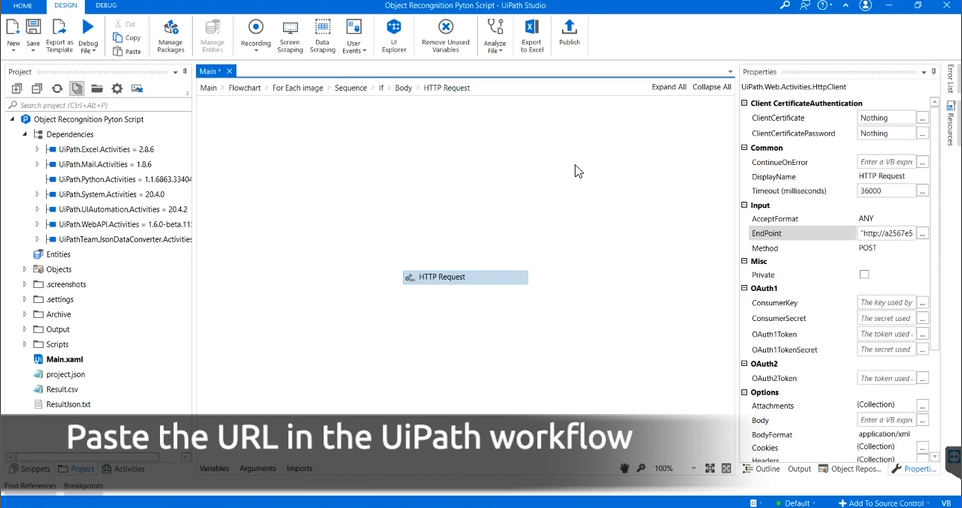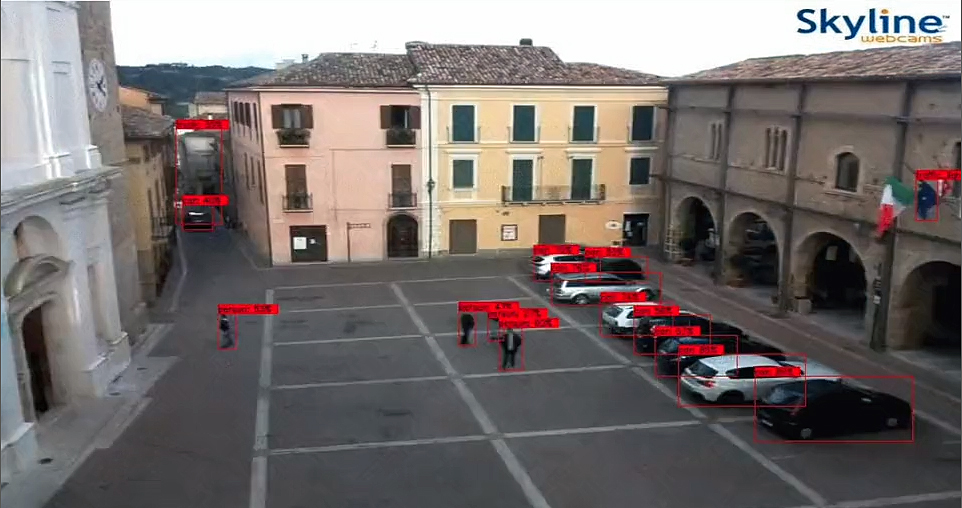 Creating a custom dataset for recognising cars and integrating it in UiPath
This allows for a much faster and cheaper deployment of object recognition solutions, Neurolabs claiming up to 20 times faster and 100 times cheaper.
For RPA (Robotic Process Automation)/ software developers, who are dissatisfied with the limitations of traditional computer vision tools, we offer a no-code platform that allows them to develop custom computer vision solutions, with no prior expertise. For the computer vision-savvy engineers, our platform is a virtual data generator that lets them create an unlimited amount of training data.

— Paul Pop, CEO and co-founder of Neurolabs
Talking about the competition, Pop says that unlike AI Reverie or CVEDIA, Neurolabs has assembled an entire system just to make 3D assets readily available to clients. "Unlike Google Vision or Amazon Rekognition, our platform requires zero real data from the customer. For example, the time required to collect and prepare 200,000 images using traditional methods is around 60 days. By comparison, using synthetic data, we would be able to manage the same volume in 20 hours, at a fraction of the cost", he continues.
Who Could/ Should Use Computer Vision for Object Recognition?
Neurolabs lists many use-case scenarios, but, in the context of the global pandemic, two in particular come to mind, when it comes to automating tasks that could reduce the number of person-to-person interactions: food service and grocery retail. "Somehow laggard industries when it comes to technology adoption (…) the pandemic definitely propelled these two industries alone a few years ahead in terms of digitalisation and automation", says Pop, explaining that after the initial stage of inactivity in the spring of 2020, Neurolabs has noticed a resurgence of interest for computer vision automation solutions aimed at both improving operational efficiency and encouraging social distancing.
Most of Neurolabs' deployments to date cater to the food service industry. The company's solution allows for fully autonomous checkout, as all products on the food tray will be scanned recognised on average in 1.5 seconds and, if clients are using contactless credit/ debit cards, then the whole process is touchless. In addition, the system can be configured to monitor nutrition intake (by estimating the volume of the food on the plate) or to check quality standards (including the size of portions).
Neurolabs would soon like to move on to the grocery market, where they promise to solve problems such as: anticipating and preventing out-of-stock situations, real-time inventory management, detecting misplaced or missing items, etc.
"We're still in the early stages of standardising our technology in order to be able to establish it as a de-facto approach in the mainstream market (…) Our technology isn't confined to one specific vertical. Instead, we're working on a horizontal technology to support industry automation across various industries", says Pop, explaining Neurolabs' approach.
He adds that, so far, the startup has found early adopters in industries such as grocery, food service, automotive and smart city. "All our existing clients are European-based (Spain, UK, Norway), but right now we are in discussions with potential customers in Asia and the United States", Pop said without offering any names.
Neurolabs lists on their website other custom solutions they have been working on:
Utensils inventory in healthcare;
Quality control and defect recognition in manufacturing;
Localisation and control in robotics;
Crop grading and sorting in agriculture;
Recycling sorting in city management.
Three Computer Science Alumni Quit Their Jobs to Pursue a Common Interest
Neurolabs was founded in August 2018 by Paul Pop, which is the CEO; Patric Fulop, CTO; and Remus Pop, COO. "Back then Remus was just finishing his Masters studies in AI and Patric was wrapping up his PhD. I decided to quit my job in London at a scaleup (Hudl – editor's note) and start my own entrepreneurial journey alongside my two very good friends", Neurolabs' CEO recalls.
The three – all alumni of the University of Edinburgh – have known each other for more than ten years, either studying or working together. "Upon graduating from the University of Edinburgh, we all landed technical jobs in the oil & gas and banking industries. We were a mix of software engineers and data scientists. More recently, I worked for a company that uses computer vision to track football and basketball players on the field in real time. And that was where I had my first encounter with synthetic data, being highly constrained by the lack of real data (…) I was surprised to find out that both Patric and Remus were also investigating this new approach to computer vision", Pop sums up the startup's history.
Paul Pop worked as a software developer and engineer for Schlumberger in Norway, Texas and France, just like Patric Fulop, however the two did not overlap. Fulop was also a technology analyst for J.P. Morgan. Remus Pop spent most of his career in the financial industry, his most recent position before Neurolabs being foreing exchange market risk analyst at Merrill Lynch.
Neurolabs currently has 10 employees and is looking to recruit 2-3 people by the end of 2021. However, no vacancies are listed on their website at the moment.
The startup has offices in Romania, in the city of Cluj-Napoca, and in Scotland's capital, Edinburgh. Trying to explain Neurolabs' full circle evolution, Pop says: "Given that all three of us are Romanian, it came natural to go back to Romania and start a business there, after years of studying and working abroad. There is young and ambitious talent in Romania in IT and we wanted to build a business around that. At the same time, Edinburgh is a top-class centre for computer vision. Given that all three of us pursued studies there, it was only natural to establish an R&D centre next to the University of Edinburgh."
Neurolabs is one of the finalists of the UiPath Automation Awards 2020.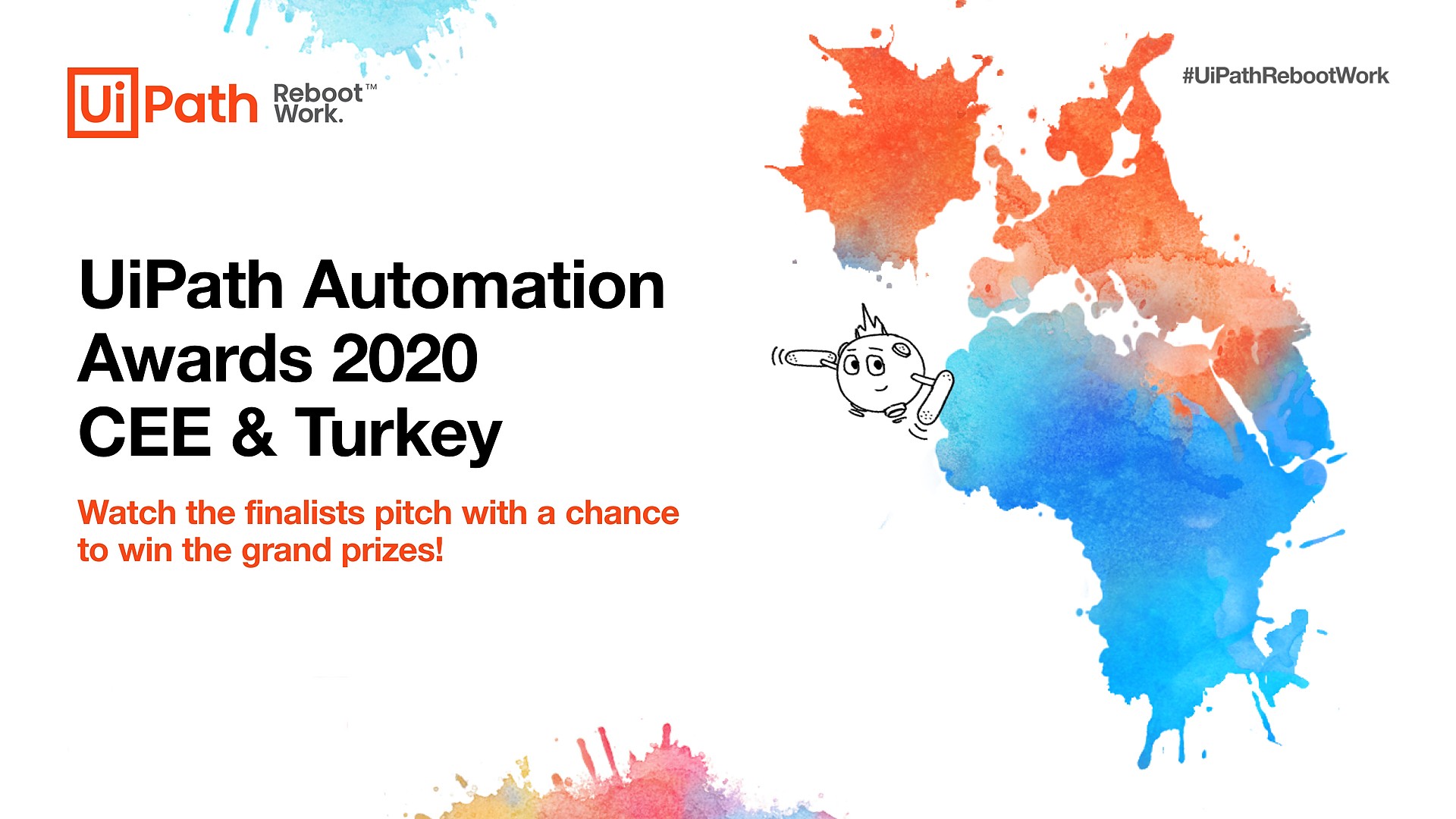 ---
The Romanian-born leading enterprise Robotic Process Automation (RPA) software company is looking to support the development of innovative business ideas in Central and Eastern Europe (CEE) and Turkey.
"A few years ago, UiPath was a start-up. So, we get you! We encountered many of the struggles and the perks that come along with the entrepreneurial journey", say UiPath's representatives.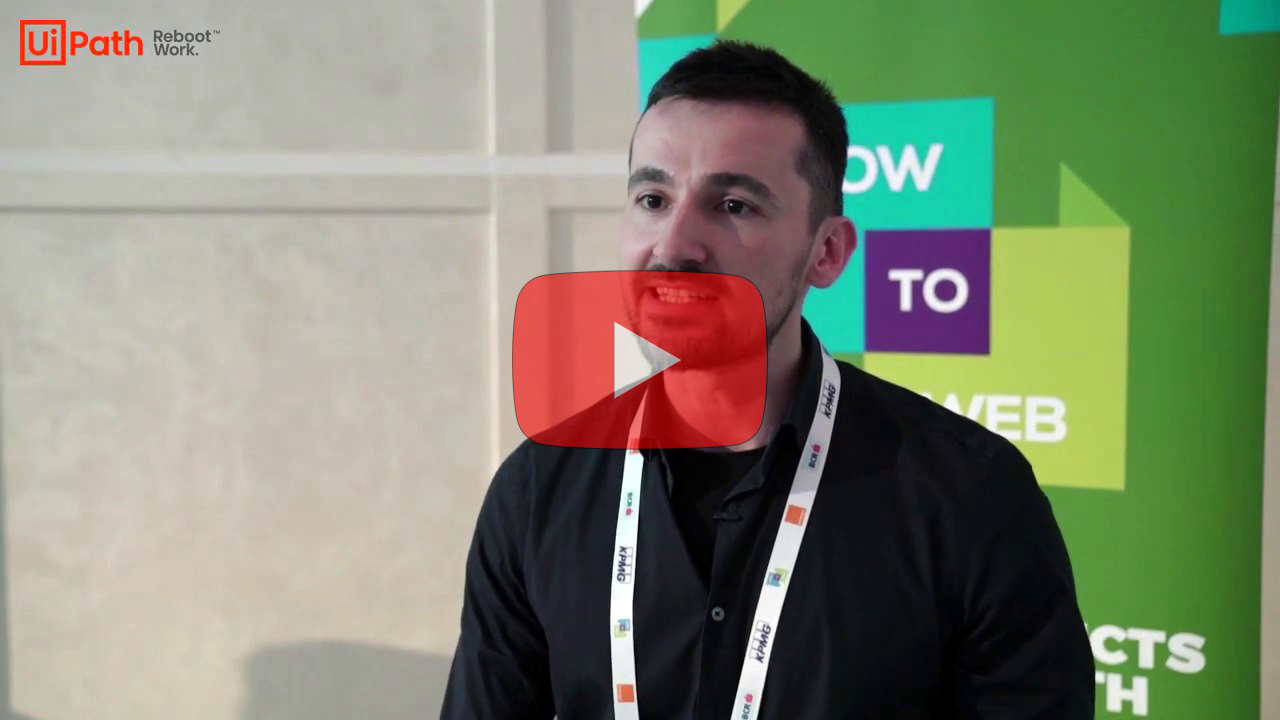 ▶ 2020 UiPath Automation Awards Showcase
There are 2 separate tracks, as UiPath will be awarding prizes for startups and for scaleups.
Neurolabs is nominated in the startup category and could win:
Cash: 50,000 EUR, offered by Microsoft;
Mentoring: Director-level mentors, 18 hours over 12 months;
Tech support: 12 months access to UiPath developers; free licensing of UiPath technology for 12 months;
Sales and marketing: access to marketing experts (30 hours over 12 months); featured presenter at UiPath Meetups; featured speaker at regional events/ hackathons/ developer conferences; featured subject on the UiPath Blog; invitations to showcase their solution at UiPath events.
The finalists will present their pitch on 17 December 2020, from 15:30 to 17:40 CET. Neurolabs is competing with Attention Insight from Lithuania and Secfense from Poland.
Such competitions can be of tremendous help in accelerating startups' progress, feels investor Ondrej Bartos, general partner of Credo Ventures, who last year invested in Resistant.AI, one of the finalists of the 2019 edition of UiPath's Automation Awards. "For startups it is crucially important to receive support from established players and form partnerships with them, as the most important part of their early existence is to get validation and confirmation that their products are solid – and established players in the space are the best validators", he told ITKeyMedia
The most important part of [startups'] early existence is to get validation and confirmation that their products are solid – and established players in the space are the best validators.

— Ondrej Bartos, general partner of Credo Ventures
This year, the UiPath Automation Awards are part of the company's Reboot Work Festival. By signing up for the awards ceremony, you can also attend the entire 3-day festival for free.
---
"Originating from Romania, it is almost impossible not to be aware of UiPath's history and growth", says Pop, stressing that automation and the more recent RPA wave have been on Neurolabs' radar for a long time. "We constantly look up to UiPath as a company and strongly believe that our technology can help them in their quest to lead the hyper-automation wave forward. What better way to stand out than participating in their own startup competition?", he adds, eagerly looking forward to the competition.
Should they win, he feels Neurolabs would gain a massive boost towards a mainstream market, access to UiPath senior staff giving them the "much needed" marketing and go-to-market expertise.
And here is Neurolabs' short video message before the big day, presented by the startup's CEO: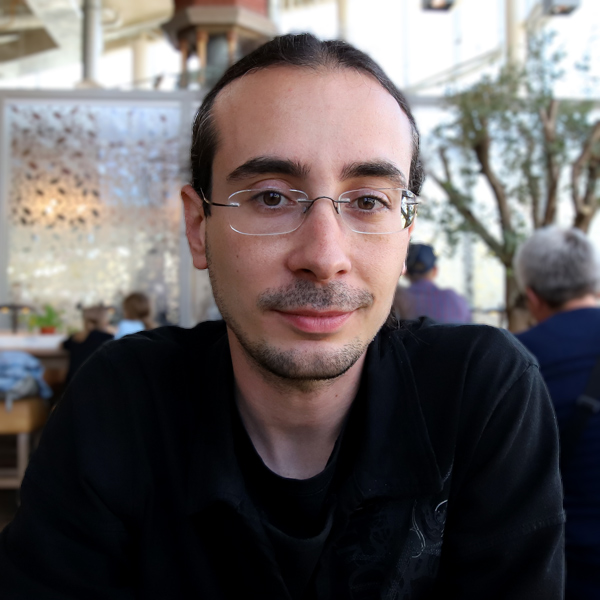 Sabin Popescu works as content editor, web designer/ developer and occasionally graphic designer for various companies and institutions across Eastern Europe and was an IT journalist for Romania's leading business daily, Ziarul Financiar.