The 2020 UiPath Automation Awards will choose its winners out of a pool of six finalists during the live final on December 17th
There are 2 categories, one for Scaleups and one for Startups, with the latter winner up for a €50,000 cash prize sponsored by Microsoft
The UiPath Automation Awards final is part of Reboot Work Festival, a three-day online event organized by UiPath currently open to public registration that will run  December 15th-17th
Robotic Process Automation (RPA) and Artificial Intelligence (AI) are some of the hottest new technologies right now and enterprise automation is one of the fastest growing software categories according to analysts. Since the debut of the COVID-19 pandemic, automation has become a key technology in many companies' strategy for resilience and a crucial tool for supporting business continuity. 
From supporting HR professionals with conducting the remote onboarding of new employees, to helping contact center agents with best serving customers, to clearing up backlogs for airline carriers, software automation has been recognized as robust, reliable and easily scalable tool. And new use cases are being developed at a fast pace to help businesses and employees everywhere cope with the challenges of working remotely during the pandemic. 
An initiative designed to support emerging talent and their companies as they develop new enterprise automation solutions is the UiPath Automation Awards, launched in 2019 by leading enterprise RPA software company UiPath. 
The 2020 UiPath Automation Awards – CEE & Turkey Edition
The 2020 edition of the Automation Awards – the CEE & Turkey edition is approaching its most exciting bit yet: the final, which will see six finalists from four countries battling it out for prizes in two categories: 
The Startup category requires B2B non-manufacturing-focused software companies with a technical Minimum Viable Product (MVP), a team of 2+ people, and maximum total financing up to USD $1 million.




The Scaleup category is similar but aimed at companies that are a bit further along. It calls for a functioning technology, a minimum of 3 paying customers, a team of 4+ people, and maximum financing up to USD $3 million.
The awards include €50,000 for the startup winner, provided by Microsoft. Both winners also get access to direct-level mentorship, tech support, and marketing experts, as well as the opportunity to be featured on numerous UiPath outlets, including meetups, developer conferences, blogs, and more.
Here's how Andrei Roth, Director for Strategic Initiatives at UiPath, explains the company's approach to the event:
"We launched the UiPath Automation Awards last year with a vision to support those companies that build innovative products and services in the enterprise automation space from across Central and Eastern Europe and Turkey. 
After a successful first edition, we realized there's an ongoing opportunity and value to offering industry support to the most promising start-ups and scale-ups in the region, even more so at a challenging time for us all. And it's paid off. We've attracted more than 200 entries from 17 countries. 
We're proud of our six finalists, who have all developed outstanding products, and we are excited to see their public pitches during the December 17 final."
Meet the Finalists
The ever-approaching ubiquity of AI brings with it larger-than-life questions, but it's important to note that Moore's Law still implies that the largest societal changes are going to come from the cheaper, more understated applications of that technology.
Whether you will experience the AI-assisted workplace by means of AI-enhanced automation solutions, the future looks bright when considering that there's potentially no limit to what a human worker could achieve when empowered by a robot assistant. And the quiet AI revolution may soon arrive at your workplace, if it hasn't done so already. 
As it's very likely that you or your business will be impacted by these technologies in the very, very near future, here are the latest crop of B2B automation pioneers that have emerged in the space in the past year through the CEE and Turkey. 
Salesbook (Scaleup, Poland)
Salesbook describes itself as "an innovative sales and presentation tool for the mobile sales team". It aims to be a presentation tool between a company's sales team and the end-user, allowing them to present, analyze, and configure their services accordingly.
Aside from the app being customizable to each company's specifications, Salesbook also offers more advanced features, like CRM integration, per-customer analysis, and real-time notifications based on the user's actions.
The company has already found recognition, winning first place in the Wolves Summit and European Startup Days awards.
Motionlab (Scaleup, Czech Republic)
Motionlab's strengths lie in its flexibility and inherently modular nature. Motionlab's mission statement is streamlining from idea to finished video ad. These steps include custom-made After Effects templates, online rendering and distribution, an integrated video player, and built-in campaign tracking.

These video materials can be used as ads, landing page videos, and whatever else you might need. Motionlab trains its sights on being a fast and user-friendly pipeline for all your video needs, as well as being the go-to place for video personalization of any kind.
Innoship (Scaleup, Romania)
The last of the Scaleup award contenders is Innoship, an improved link between retailers in couriers. 
It claims to be able to streamline the costs of courier services by up to 25% and increase delivery performance by up to 15%. Percentages like that easily add up.
The way they achieve this is by automating the entire shipping process from top to bottom, including order allocations, shipping labels, orders, returns, and reports. 
They've already accrued big-name partners like Magento, DB Schenker, DHL, TNT, UPS, and more. 
Secfense (Startup, Poland)
Most modern applications and services offer some kind of 2FA, but they're either in-house or provided by a growing number of third-party companies. That makes security a somewhat uncertain proposition, as different 2FA providers can offer wildly differing levels of the same service.
Secfense is looking to be the be-all-end-all of the industry by providing an improved, democratized approach to technology. Their platform offers various methods of logging in, more elaborate security protocols, as well as flexibility and scalability to match the growing need for automation of this type. 
Neurolabs (Startup, Romania)
Object recognition is by far one of the newest technologies with the widest variety of implementations, running the gamut from military, healthcare, and robotics, to phone apps, AR, and entertainment.
Neurolabs is taking a page from modern SaaS approaches to business by offering its in-house technology as a service. 
Neurolabs' Deep Learning algorithms aim to optimize the creation and implementation of datasets to match whatever the customer's needs might be.
Attention Insight (Startup, Lithuania)
Attention Insight offers AI-generated simulations of real users' attention heatmaps. 
Attention heatmaps are a popular staple of web dev focus testing and this approach might potentially cut out the middleman entirely.
Their software is trained on 30,800 images from different eye-tracking studies and needs only 60 seconds to get a prediction. The company also claims a 90% accuracy in its predictions.
All of the aforementioned finalists use automation in some form, with the contest being specifically geared towards more nuanced, creative applications of UiPath's RPA technology.
The finalists will be evaluated by a panel of judges, including both UiPath and Microsoft representatives, as well as VCs.
Summing up, here's what you need to know:
This is all coming as part of the three-day online event Reboot Work Festival, a global virtual event that aims to explore the latest innovations in workplace automation, with particular consideration being paid to UiPath's Automation Platform.
All three days of the Reboot Work Festival include keynotes by speakers all over the world, discussing UiPath's landmark technology and its numerous implementations. 
Make sure to sign up today, it's free!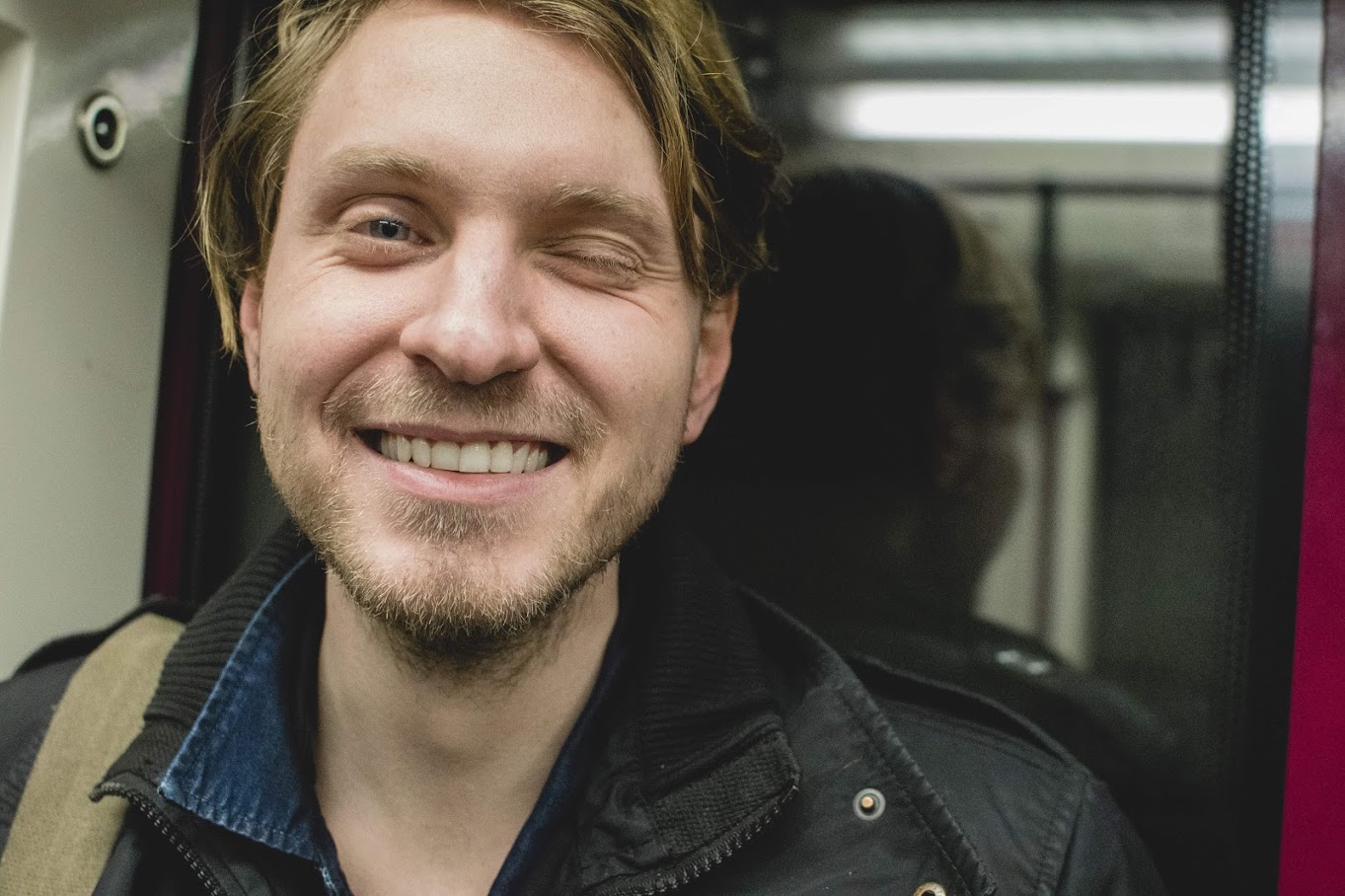 Emanuil is a freelance writer from Bulgaria who also enjoys writing music and keeping up with emerging technologies