Polish startup Salesbook anticipates yearly revenues of over 1 million USD starting 2021
The company develops a sales enablement app with CRM and SFA features, used by an estimated 50,000 people
Salesbook is one of the finalists of UiPath's 2020 Automation Awards
Two hours of training would be enough to master sales automation tool Salesbook, an app developed by the Polish scaleup with the same name. "We have put a lot of effort in UX (User Experience – editor's note), so the application itself is really easy to master, especially from the salesperson's perspective", Jacek Maciak, co-founder and president of the management board of Salesbook, stated for ITKeyMedia.
He added the app could be used in selling complex products such as life insurance or photovoltaic panels, even by inexperienced sellers. "After a short onboarding with the application, a student can sell the products, as the application will always point out the next steps or remind you to show/ send the customer various materials, effectively guiding the sales rep through all the steps". On the other side of the playing field, the manager will have an exact overview of each salesperson and will thus have the option of replicating the knowledge of their best performers, explains Maciak.
Salesbook reports that during the lockdown some of their clients have increased their KPIs (Key Performance Indicators, a measurable value that shows how effectively a company is achieving its business objectives – editor's note) over 50% by using Salesbook remotely. On average, their customers have a 23% increase in sales while customer experience has improved by 17%.
What Is Salesbook and How Does It Differ from a CRM?
Salesbook defines itself as a sales and presentation tool for the mobile sales team, covering the entire sales process, "from meeting with customers, to managing sales operations, to acquiring deep analytical knowledge about efficient business scenarios".
The application – which is available on Apple tablets running iOS 12 or later – provides the base functionality of sales enablement (i.e. presenting marketing and sales content in a visually appealing manner). The salesperson has access to a Configure Price Quote module which allows tweaking the offer using calculators or comparison tools.
Salesbook also has an SFA module (Sales Force Automation) that allows the automated management of customers, meetings, tasks, etc. The process is supervised by a CRM (Customer Relationship Management) module that allows a salesperson to manage the sales funnel, customer base, create and send offers, plan and supervise commercial activities. The app can integrate with external CRMs, such as Salesforce or Microsoft Dynamics.
The difference in our case is that we added intelligent calculators, as well as CRM and SFA elements. This allows us to use Salesbook not only as a presentation tool, but to build the whole sales process.

— Jacek Maciak, co-founder and president of the management board of Salesbook
Sales managers have a dedicated web interface, where they can access intelligence tools that collect hard sales data and generate reports on the quality of the sales pitch. The system is also able to detect frauds, says Maciak.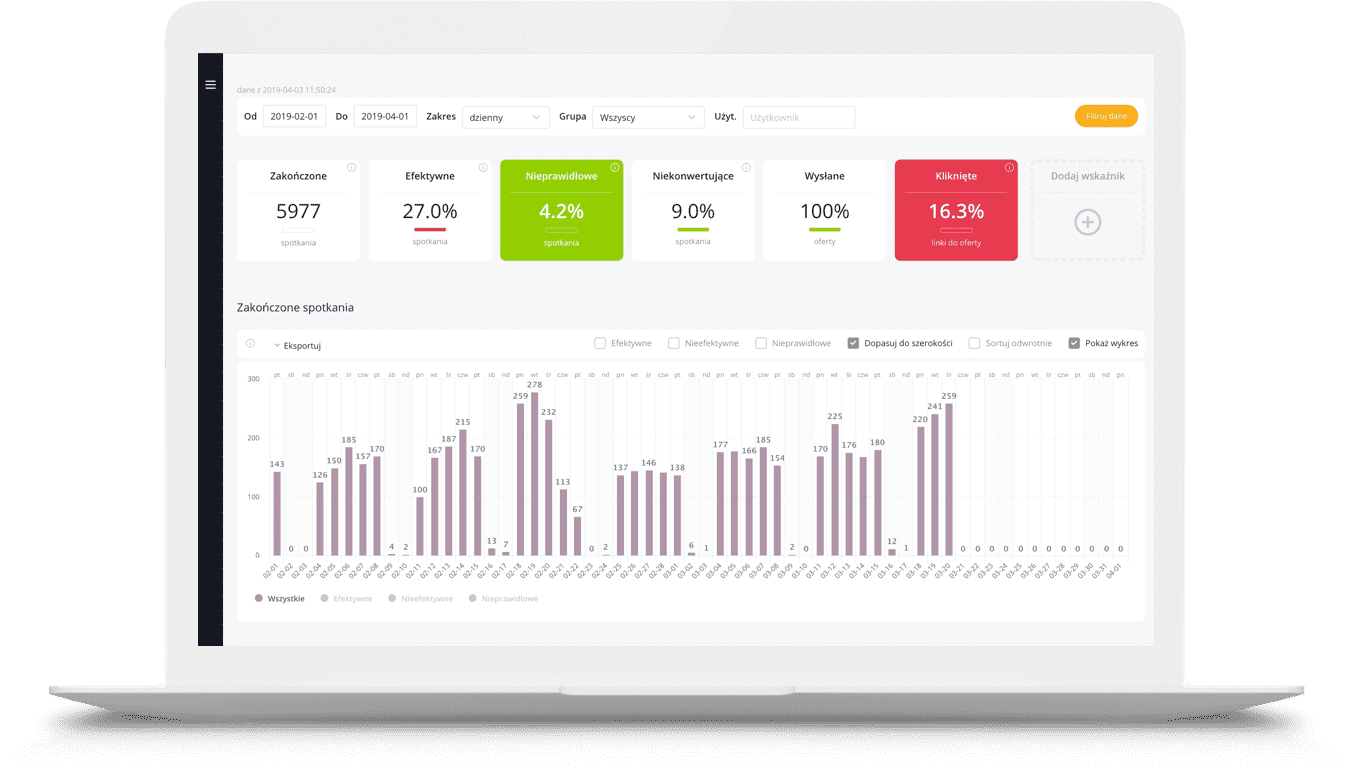 Unlike traditional CRM systems, the information collected in the app is based on actual and not declarative data, says Salesbook
Salesbook can be deployed on premise and also functions as SaaS (Software as a Service) – the base subscription costs 25 EUR/ user/ month. The company also has two ready-to-deploy versions of the app, pre-configured for the needs of specific vertical segments: solar panels and B2B/ B2C retail. The photovoltaic market is of particular interest in recent years, due to the EU's funding for renewable energy projects.
Revenues of 1 million USD in 2021; Seed Investment of 1.25 million USD
Maciak says the company is heading towards an ARR (Annual Recurring Revenue) of 1 million USD (approx. 823,000 EUR). "We will not reach it by the end of the year, but probably in the first quarter of 2021", he adds.
Salesbook, established in 2016, had an initial investment by SpeedUp VC Group in 2017 and a second one in 2018, when COBIN Angels also joined the seed round that totalled 1.25 million USD (1.02 million EUR). According to market reports, the startup was valued at 12 million PLN (2.6 million EUR) at that time.
"We are talking to new investors", says Maciak, adding that Salesbook plans to use future funds for scaling – increasing sales and marketing teams, but also expansion. "We want to start with European countries and we are looking in the direction of the UK, Germany. The golden egg is of course the US market."
50,000+ Users
Salesbook was founded in Rzeszów, Poland by Jacek Maciak and Maciej Głowacki, the CTO of the company and Andrew Hope, who was responsible for fundraising. The startup currently has 30 employees, and the majority are developers, only one third are sales/ marketing people.
The idea for Salesbook started back in 2007, remembers Maciak, when he was working in Witchcraft Studios: "Customers came asking us to solve several problems related to sales, direct sales, inefficiencies. After we did it several times for big brands, we decided to extract the team, the product, start fundraising and move from on-premise to SaaS."
Salesbook says their app is used by more than 50,000 sellers and managers from companies such as BMW, Daimler, Energa, innogy, Kawasaki, Mercedes-Benz, PGE, Polaris, OVB. A lot of big names from the automotive industry; Maciak says Salesbook is a good fit for this market and for every scenario where you have a product that cannot be easily bought over the internet.
The company Offices in Rzeszów, Wrocław, Warsaw and London (Salesbook was selected by UKTI and London & Partners for acceleration programs).
Salesbook is one of the finalists of the UiPath Automation Awards 2020.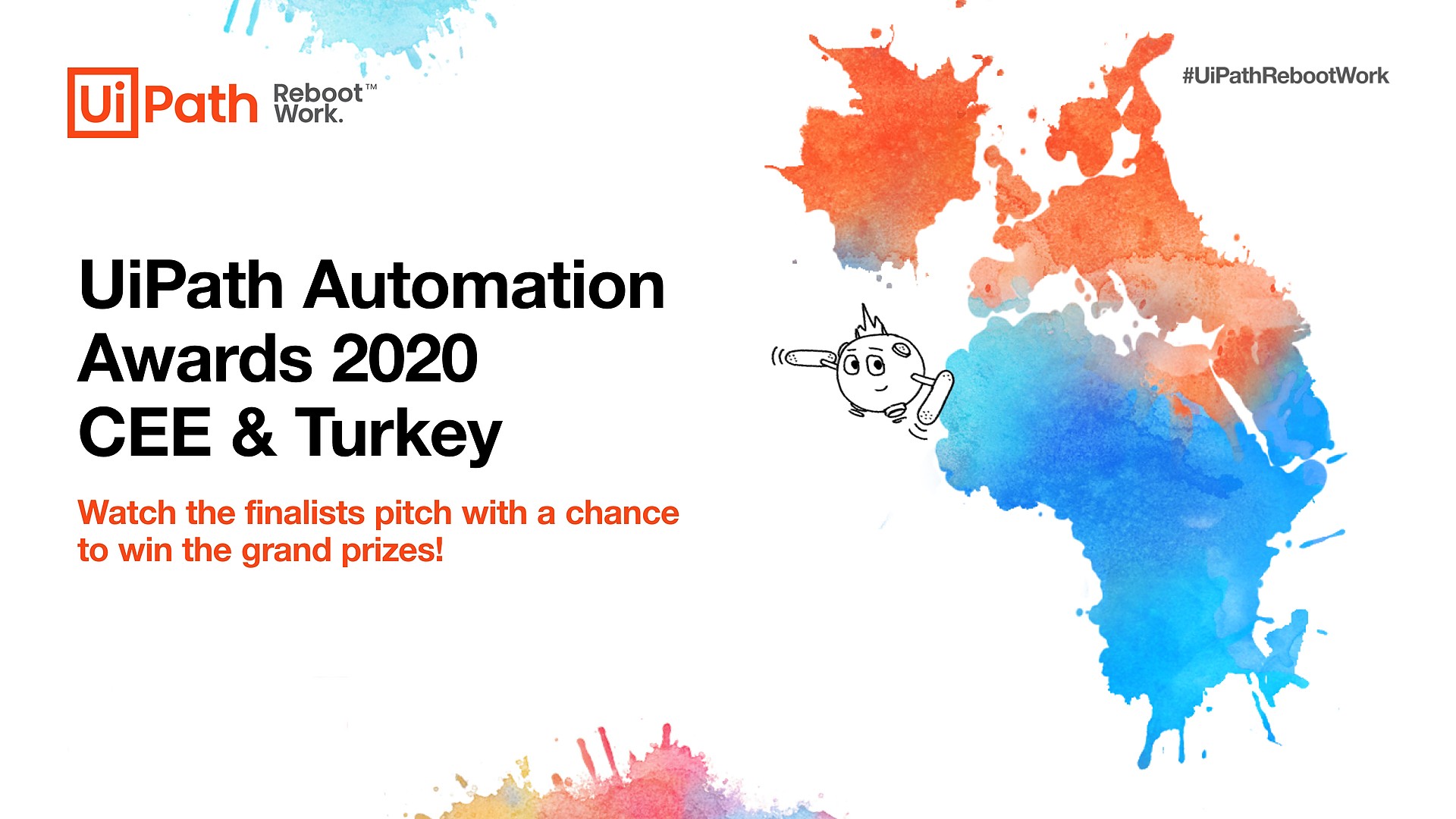 ---
Romanian unicorn/ decacorn UiPath, specialising in robotic process automation, is looking to support the development of innovative business ideas in Central and Eastern Europe (CEE) and Turkey.
"A few years ago, UiPath was a start-up. So, we get you! We encountered many of the struggles and the perks that come along with the entrepreneurial journey", say UiPath's representatives.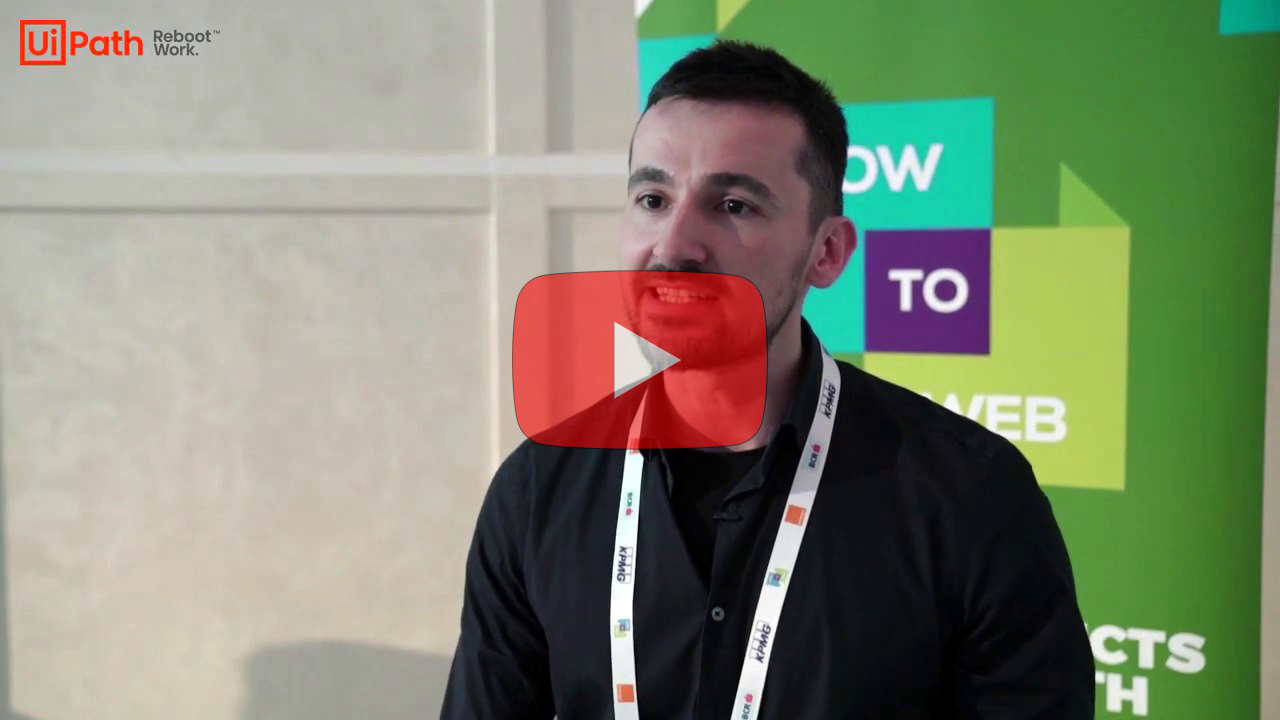 ▶ 2020 UiPath Automation Awards Showcase
There are 2 separate tracks, as UiPath will be awarding prizes for startups and for scaleups.
Salesbook is nominated in the scaleup category and could win:
Sales support: presenting their technology to 4 clients hand-picked by UiPath and also having it featured in the UiPath Immersion Labs;
Mentoring: C-level mentors, 18 hours over 12 months;
Tech support: 12 months access to UiPath developers; free licensing of UiPath technology for 12 months;
Sales and marketing: access to marketing experts (30 hours over 12 months); featured introduction at a UiPath Together event; featured presenter at UiPath Meetups; featured speaker at regional events/ hackathons/ developer conferences; featured subject on the UiPath Blog.
The finalists will present their pitch on 17 December 2020, from 15:30 to 17:40 CET. Salesbook is competing with Motionlab from Czechia and Innoship from Romania.
Global investor Luciana Lixandru commented for ITKeyMedia: "Companies like UiPath are a real inspiration for the next generation of startups – they have proved that you can set up a business anywhere in Europe and go on to be the next global category leader".
It's fantastic to see UiPath supporting emerging talent in the automation space with the UiPath Automation Awards – it's these kinds of initiatives that foster a vibrant and collaborative ecosystem, like we're seeing start to flourish in CEE.

— Luciana Lixandru, partner at Sequoia Capital
This year, the UiPath Automation Awards are part of the company's Reboot Work Festival. By signing up for the awards ceremony, you can also attend the entire 3-day festival for free.
---
Maciak says that the whole Salesbook team followed the previous edition of the UiPath Awards and we were really excited. "So, obviously, we decided to try our chances this year", he says, adding that the company also got support from its investors in participating.
Every piece of information that helps us to scale our business internationally is crucial, explains Maciak thinking about the prospect of winning.
Even though the application seems easy to learn and use, the company's co-founder feels there is always room for improvement: "We also believe that UiPath's experienced staff can help us to improve Salesbook in terms of UX – this would be really something for a company like ours."
And here is Salesbook's short video message before the big day, told by Dariusz Nawojczyk, CMO of Salesbook: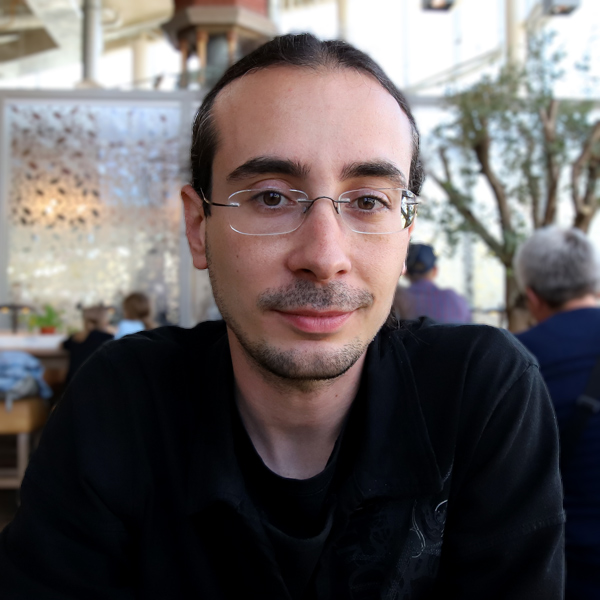 Sabin Popescu works as content editor, web designer/ developer and occasionally graphic designer for various companies and institutions across Eastern Europe and was an IT journalist for Romania's leading business daily, Ziarul Financiar.