The second edition of Big Data: Think Big CEE Congress, organized by MMC Polska, was held on 15 and 16 April in Warsaw Westin Hotel. ITKeyple was a media partner at this prestigious event that brought together industry professionals, researchers, scientists, and policy makers to interact and debate various issues in BIG data and IT security.
The Big Data Congress is a response to growing potential of new technologies and challenges they bring to the market. However, the focus is placed not on merely technological issues, but rather on exploiting and harnessing the opportunities of the continuing data explosion. From companies that offer data engineering services to those who specialize in computer server rooms to small business advisors, there are talks from a wide range of experts. Therefore, the event provides a neutral platform for discussion, exchange ideas or experiences. It is also an excellent opportunity to establish and strengthen business relationships for all trendsetters and leaders.
The Congress was officially opened by The President of the Advisory Board, Maciej Witucki. After the opening, Dariusz Piotrowski, Board Member at Microsoft Polska, gave an introduction speech. Big Data, Mr Piotrowski assured, is a very useful tool for doing business because it offers "unlimited possibilities for a study of customer behavior," and "without any feedback a company is very likely to go in the wrong direction."
The first session covered the strategy, potential and use of Big Data and was followed by a keynote address from Dominik Dommick, the CMO of PAYBACK. In his address, Dominik Dommick highlighted the importance of "turning Big Data to smart data" can be used to make informed business decisions. The discussion panel included: Adam Sawicki, CEO, Netia, Dariusz Piotrowski, Board Member, Microsoft Polska, Maciej Maciejowski, Board Member in Charge of Research and Development, TVN, Artur Waliszewski, Regional Business Director CEE, Google, Jean-Marc Balquet, Director of Customer Analytics for Orange Marketing Group, Adam Kutyma, Business Analysis Director at Play, and Lokesh Dadhich, Head of the Big Data Competence Center, Arthur D. Little.
The second-panel discussion addressed the question of how to read Big Data. During the discussion, which was moderated by Karim Taga, all the panelists agreed that since only some data is significant, managing Big Data has become a major competitive advantage for many organizations. Consequently, having the proper tools and software solutions similar to Microsoft Power BI (see companies that offer Power BI services) for analyzing raw data can be vital for an organization's survival. The first day of the event was concluded with a debate on regulatory and legal issues of data management, something that many firms speak to law firms (you can check it out here if you want an example) and the like about to ensure they are staying safely within the law. This is a positive thing to see talked about so openly, and by so many experts in the field at once.
Therefore, having the proper tools and software solutions like Microsoft Power BI (click here to view companies that offer Power BI services) for analytics of row data can be vital for an organization's survival.
The speakers, including, among others, Xawery Konarski, Senior Partner, Lawyer, Traple Konarski Podrecki i Wspólnicy, Katarzyna Szymielewicz, CEO, Fundacja Panoptykon and Rafał Rojewski, Lawyer, P4 tried to answer the following questions: When processing of anonymous data is in accordance with the law?, and, What are the ways to protect unwary users from obscure records?
The debate on Technological aspect of secure data management, opened the second day of the congress. The panelists:Sebastian Christow, Deputy Director, Informatisation Department, Ministry of Administration and Digitalization, Dariusz Piekarski, Managing Director, SARE S.A., Rafał Latkowski, Director of Analytics, Loyalty Partner Polska, and Michał Hoppel, Director, Corporate and Card System Department, Bank Zachodni WBK – shared their views on how to manage the security and protection of data access. The further part of the event focused on Building teams responsible for Big Data in the organization. Justyna Ostropolska, Sales & Operations Manager at Antal IT Services said that Big Data success requires professionals who can prove mastery with the tools and techniques, and there is a growing demand for such specialists. The numbers speak for themselves: Big Data Specialist with 3 years of experience can earn from 9 000 up to 13 000 PLN monthly. The session closed with a discussion panel on Big Data in the public sector.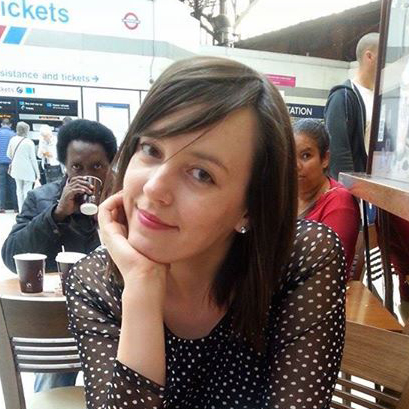 Emilia is an experienced editor, gifted wordsmith, a professional translator, but first of all, an avid reader.