Ditching all the conventional ideas of a regular conference, organizers of Bitspiration pay the highest possible attention to make it the biggest startup event in Central-Eastern Europe. How is that going to happen?
This gathering is going to bring together everybody who makes innovation in technology happen – startup founders, venture capitals, angel investors, influencers, public institutions and all the other technology fans who want to witness making the difference.
Last year Bitspiration took place in Palace of Culture and Science in Warsaw, being 290% more popular than the first edition. The festival had an impact on Warsaw, which later was awarded in Forbes and called "The most westernised conference for startups in Poland." That was one of the reasons, why it's slowly becoming one of biggest hubs of startups and new technologies of Central Eastern Europe.
During the previous edition, the participants had an opportunity to listen to famous personalities of the tech world, with background from such companies as Google, YouTube, Spotify, Microsoft, 500 Startups, The Next Web, and TechCrunch.
Startup founders participating in Bitspiration were describing it as a milestone in their company development. Today some of them are on the list of 100 Polish startups that became the most successful. Many attendees found Bitspiration the perfect place to grow their network – especially among startups that already managed to spread their wings and were looking for investors for the second funding round. Especially this year engaging the investors into participating in the festival will be one of key focus areas, reaching out to VC funds from whole Europe.
It's linked directly to the fact, that Bitspiration is becoming an incredibly important spot on the map of startup events for CEE countries. This year's goal is to give the communities from the region the possibility of participation in the conference. Building the biggest startup conference in CEE, Bitspiration becomes the main place allowing businesses emerging in Eastern Europe to take the next step on the road to success. This year we're looking for #slavicorn – the first startup in CEE worth a billion dollars.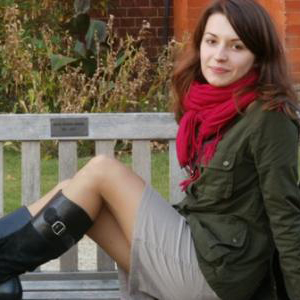 Anna is a passionate bilingual tech writer, geek and music lover.