Mental health concerns have sparked during the COVID-19 pandemic
Czech startup VOS.health wants to make mental health care accessible to everyone with a smartphone
The company recently raised additional funding from investors Milton and Reflex Capital
Digital mental health care app VOS.health that's hailing from the Czech Republic recently announced it has raised €800.000 in funding. The seed round of investment was led by Milton and Reflex Capital.
The new funds will be poured into platform development, marketing, recruiting new talent, and international expansion. Currently, the app has over 100,000 users worldwide, largely from Australia, the US and the UK. VOS.health's overall aim is to reach one million users by the end of the year. Focusing on the already proven markets, the startup wants to achieve the largest possible growth, in the shortest amount of time. VOS is currently available for both iOS and Android platforms in 8+ languages worldwide.
VOS.health is a mobile application designed to help people overcome mentally demanding situations, keep track of their mood and improve overall wellbeing in the long-run. According to its creators, the app creates a digital space where everyone can monitor their moods, feelings and emotions and work towards improvement. To achieve positive results, VOS teaches users self-reflection and uses intervention methods. VOS is also a community of people who share an interest in mental health that has the ambition to comprehensively procure and take care of its members' mental health over time.
23-year-old entrepreneurs Jiří Diblík and Ondrej Kopecky founded VOS.health, which was developed by Czech digital studio Qusion in 2020 with funds from Milton and Reflex Capital.
"Over the past few years, there's has been a steady global increase in the number of people living with mental distress or struggling with some form of mental illness, and the current situation surrounding COVID-19 has exacerbated this even more," explained Jiří Diblík, co-founder and CEO at VOS.health for ITKeyMedia. "Data from the National Institute of Mental Health and other global figures show that almost one in three adults (these are mainly young adults between the ages of 18 and 30) are struggling from mental health problems – and we have seen in the technological community the desire to work in better conjunction with their users' mental health. I am sure that the combination of the latest technologies and leading experts in the field of psychology can help on a global scale," Diblík added.
Investors have also been taking note of this trend. Actually, according to Ondřej Fryc, managing partner at Reflex Capital this was among the main reasons why the company decided to invest in VOS.
"We're seeing mental health as a global megatrend and both founder of VOS.health, Jiří and Ondřej are experienced and dedicated founders. It was a pleasure to contribute to their journey and the mission they are on," Fryc said.
The Science Behind VOS.health
The platform uses artificial intelligence and machine learning, and is being developed with the cooperation of mental health expert from Oxford and Palacký University in Olomouc. All of the app's features were created with the help of a dedicated team of scientists, combining state-of-the-art technology with evidence-based intervention methods from the field of psychology.
The application offers special breathing exercises, crisis help lines in case of an emergency and a feature that allows users to get in contact and chat to a licensed advisor. The basic principle is keeping a digital diary, using affirmations and the monitoring tools for mood, sleep and movement.
In the future, VOS plans to publish more studies done by their independent science team. Vojtěch Kukla is part of this team and is a psychologist who is currently studying for his PhD. He acts as a psychological consultant for VOS and is in charge of creating self-reflection questions.
"We try to choose the important areas of human life and find topics that are good for the users to think about and also some things they would want to look back at. We don't ask very uncomfortable questions, as we know it could be really unsettling, therefore many of the questions are "easy" to answer," Kukla said. "If we would ask very deep questions every day, it would be way too tough for users. However, we try to include all the important things in our users' life. We discuss the questions as a team, and we keep on rewriting, removing, and adding new questions," he added.
More Room for Development and Growth
Even before COVID-19, the amount of mental health illnesses was rapidly growing. Plus, the current situation maximizes the amount of people who must work from home and isolate themselves. This reduces the possibility for human interaction, which is one of the many factors for good mental health. VOS provides an alternative to working on your mental health as a response to this particularly difficult situation.
But VOS differs from other mental health apps currently available on the market. Their mission is to create a unique wellbeing space for users, a place where they can monitor and analyze all their mental-health data, see a bigger picture and adjust their lifestyle based on smart recommendations.
"We are constantly working on additional features and updates. VOS artificial intelligence connects and evaluates a multitude of data that affects the human psychology and mood and these include sleep, exercise, weather, time spent on the phone, or at work. Based on this data, we can offer personalized recommendations to the user. Of course, the app also includes a digital diary, breathing exercises, affirmations, and connections to mental health advisors," added Ondřej Kopecký, co-founder of VOS.
VOS believes that the topic of mental health will always be relevant to people at every stage of their life. In the post-pandemic world, the startup will continue working on ways to make people feel better and improve their wellbeing. Self-reflection is a very useful tool for many aspects of our lives. It could help people improve their productivity, reduce stress and be more self-centred, better understand their personal needs.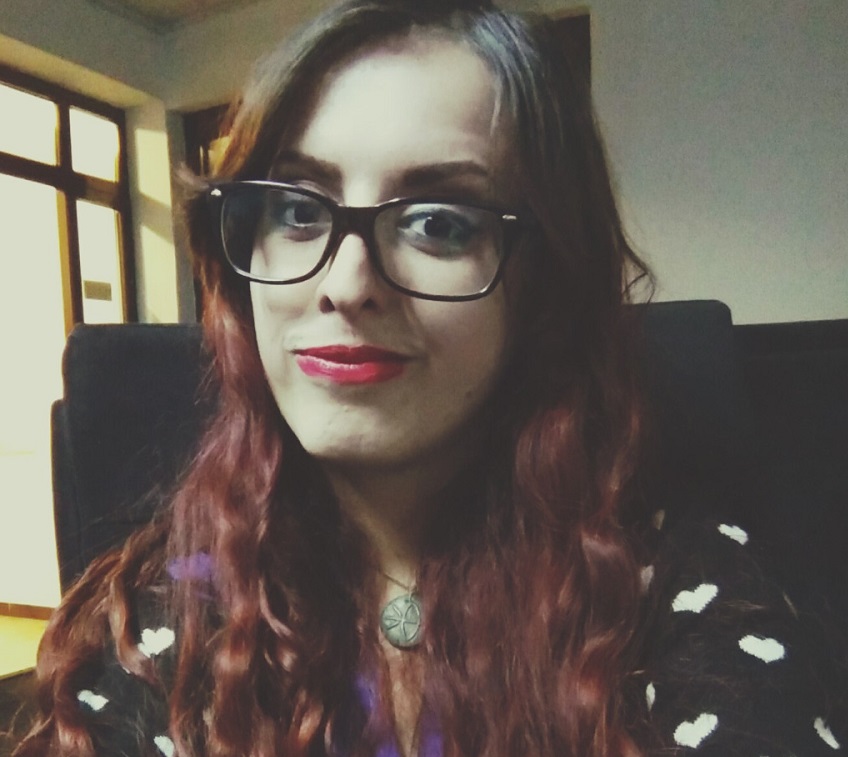 Alexandra is a slight synesthesiac with a love for words. Passionate about new and emerging technologies, she always stays on top of the current trends and enjoys sharing the latest stories with others.