Polish biotech

Molecule.One

raises USD 4.6M in Seed round from an impressive list of investors.

The startup's proprietary AI uses retrosynthesis to seek out cost-efficient ways to synthesize new compounds.

The new investment will allow the company to attract more talent to be able to work with more clients, expand geographically, and explore the possible other uses of their technology.
This June, Polish pharmaceutical startup Molecule.One concluded its Seed round of investment. American VC Atmos Ventures led the round alongside a long list of participants: AME Cloud Ventures (the USA), Cherubic Ventures (Taiwan), Firlej Kastory (Poland), Inventures (Germany), Outsized Ventures (the UK), Sunfish Partners (Poland), and Dr Sebastian Guth, president of Bayer Pharmaceuticals Americas, as an angel investor. The startup managed to raise an impressive amount of USD 4.6M.
The History behind Molecule.One's Digital Synthesis
The idea of Molecule.One was conceived in the minds of Piotr Byrski and Paweł Włodarczyk-Pruszyński back when they studied medicine in Warsaw. 'Ever since we first came into the lab, we thought there was a lot of potential for automation. We studied medicine at the time, and we saw people waiting too long for the right treatment. It made us appreciate even more the impact that faster and more efficient organic synthesis could make through its influence on the drug industry. After some research collaborations, we became confident that through our joint background in chemistry & IT we can create something that brings value to the drug discovery pipeline,' Molecule.One's CEO and co-founder Piotr Byrski shares the startup's story.
Outsized Ventures' co-founder and general partner Lomax Ward points out that chemistry is still critically important to the pharmaceutical industry accounting for close to 50% of global pharmaceutical pipelines. `We have seen that many chemists are working in artisanal ways, and we strongly believe that a revolution is needed to modernise the how of chemistry. A key part of this will be technologies that leverage machine learning to help chemists to design, make and test compounds quicker and easier,' Mr Ward explains.
The Problem of Chemical Synthesis and Molecule.One's Solution
The complexity of synthesizing new drugs was a well-known problem. So, in late 2016, Mr Byrski and Mr Włodarczyk-Pruszyński founded Molecule.One. 'The founders bring complementary skills across chemistry, medicine and computer science, making them very well-placed to solve a very big problem,' Inventures' managing partner Chris Hitchen tells ITKeyMedia.
According to him, the potential is enormous. 'Chemical synthesis remains a bottleneck for drug discovery, and Molecule One's unique models enable them to predict the best possible pathways towards the production of any compound. This reduces valuable time in drug discovery and potentially enables a new range of drugs that were previously out of reach,' Mr Hitchen shares his excitement.
The perspectives that this new method opens are breathtaking. Cherubic Ventures, for one, tell ITKeyMedia they believe that great scientific innovation can come from anywhere, especially now where software is driving a lot of insights in chemistry and biology.
Molecule.One employs AI to work out the steps necessary to get a hypothetical compound. When a molecule is brand new, nobody can know for sure how to achieve the necessary compound. That's why Molecule.One's AI uses retrosynthesis to work out the path from the known and available elements to the desired compound. In other words, it works out the sequence not from A (available elements) to B to … to Z (sought compound) but from Z to Y to X to… to A.
The Economic Side of the Issue
Molecule.One doesn't have a lot of competition to speak of across the globe. The pharmaceutical industry generally overlooks the sub-domain of drug discovery through synthesis planning. According to Mikolaj Firlej, co-founder and managing partner at Firlej Kastory, organic synthesis remains a key challenge for drug discovery. 'Organic synthesis remains a key challenge for drug discovery and has not yet not been transformed by computational methods while the global market for AI in drug discovery is prognosed to grow at a CAGR of 28.4% over the next 5 years,' he tells ITKetMedia.
He also notes the marketing competence of the Molecule.One team: 'The company is led by a very strong tech team who have known each other for over 10 years. The team achieved significant product development and early commercial traction since 2017.' Firlej Kastory's co-founder and partner Stanisław Kastory adds: 'Outstanding team with two of the most talented people I have ever met and technology that companies with unlimited resources were unable to build and they did it on their own.'
Atmos Ventures, Molecule.One's Seed round's lead investor, also states that they are impressed by how quickly the startup was able to commercialize. Dominik Andrzejczuk, managing partner at Atmos Ventures, mentions that they received a lot of positive feedback about Molecule.One from one of their customers, a biotech Unicorn from San Francisco. He also mentions the team's strong technology background as the primary motivator for investment.
Molecule.One's Pricing Policy
Since Molecule.One's clients are mostly businesses, the economic factor is also in place. Ideally, the compounds need to be produced from inexpensive materials in inexpensive ways. That's why Molecule.One's system looks for many different ways to produce a given compound, and one of the factors that it takes into account is the price of the materials. 'Nevertheless, the full price of the synthesis is usually highly dependent on external factors like exact yields of the steps and the way the process is executed. So the values returned by the system are rough estimates.' Mr Byrski explains.
The company uses a SaaS pricing model with pay-per-seat as the default. However, the company's CEO tells us that they still tend to have an individual approach to clients at the current stage. According to him, there are many factors that can determine the final shape of the deal, ranging from typical like number of users or length of commitment, to sophisticated ones concerning the particular needs of a given customer.
Further Perspectives for Molecule.One and Biochemical Innovation
Dr Sebastian Guth of Bayer Pharmaceuticals tells ITKeyMedia that he is convinced that Molecule.one will play an important part in unlocking digital chemistry. 'Molecule.one will allow access to previously inaccessible structures, drive pharmaceutical innovation and accelerate drug development. Innovative drug molecules come with innovative structures, more often than you'd expect by chance. As such, Molecule.one will allow building a differentiated, highly innovative drug development pipeline,' Dr Guth adds.
In the near future, Molecule.One's plans to use the raised funds to expand the team to further advance their AI platform, as well as to be able to serve more partners in the pharmaceutical and biotech sectors. Indeed, the company has published plenty of openings in a couple of areas, including organic chemistry, sales, and pharmaceutical partnership development. My Byrski mentions that the company also plans to open new offices in the US and Western Europe.
As for the more distant perspective, Molecule.One team realizes that, in principle, their technology can be applied in other industries ranging from agrochemistry to production of OLED screens. Mr Byrski tells ITKeyMedia they have some users in those other industries already.
With the increased attention to health as one of the main trends of today, the regular ways of synthesizing new drugs seem inefficient and insufficient. Molecule.One's revolutionary solution for organic synthesis allows the pharmaceutical industry to skip a lot of steps in preparing new treatments. This is especially important seeing how regularly new challenges to a human's health arise.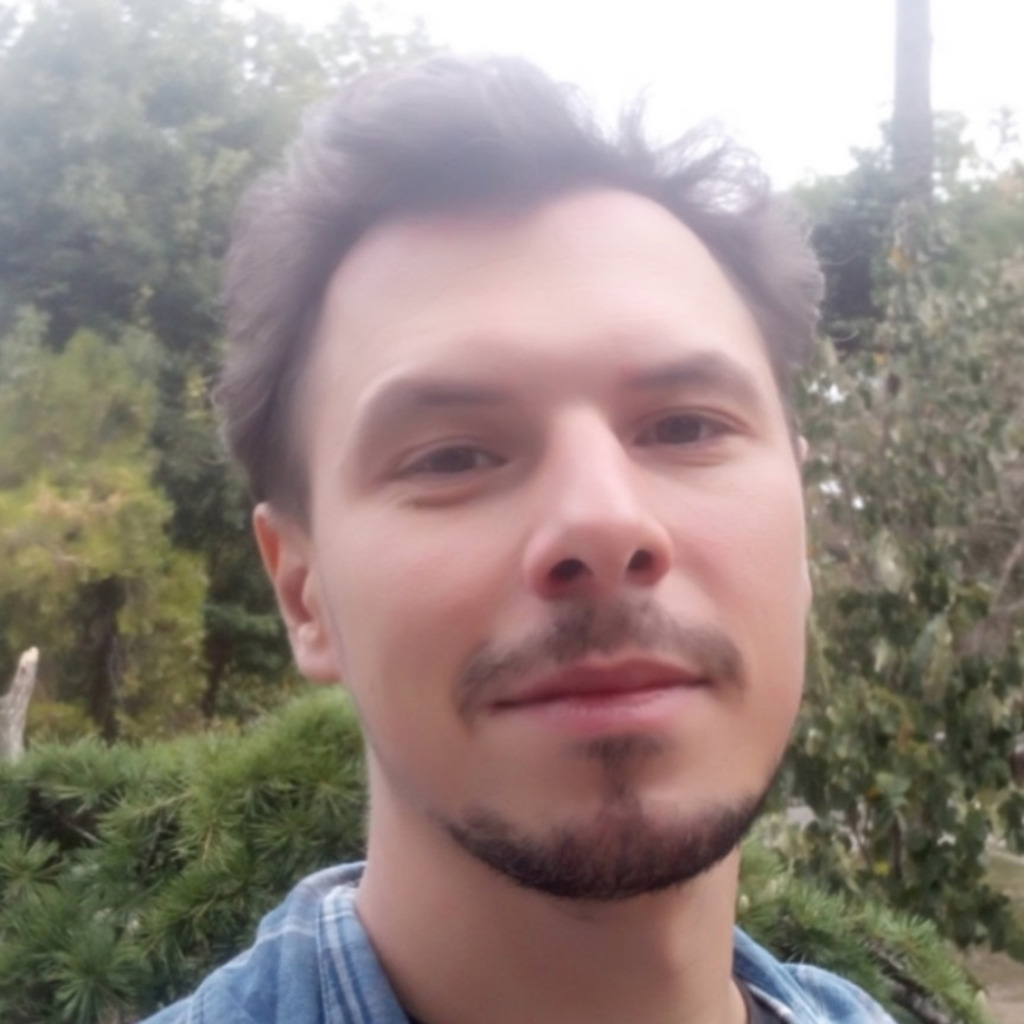 Kostiantyn is a freelance writer from Crimea but based in Lviv. He loves writing about IT and high tech because those topics are always upbeat and he's an inherent optimist!