DeepSense triumphs through a  two-minute pitch during TechCrunch's meet-up
DeepSense.io rose above 7 other startups on July 29th at this year's TechCrunch Let's Meet in Warsaw event to win the main prize: Startup Alley exhibition at DISRUPT SF, by pitching DS Studio, a complex product for Machine Learning and Big Data analytics.
A total of 8 startups were pre-selected and invited to present their businesses onstage at the meetup held last week on July 29th. Piotr Niedzwiedz, DeepSense.io's CTO beat out other contestants to become the jury's finalist. The panel of judges included: John Biggs (TechCrunch), Ralph Talmont (Catalyst), Mateusz Nowak (innovation consultant), Arek Kwoska (serial entrepreneur), and Piotr Pietrzak (CTO for CEE region at IBM).
"We are very happy to have won our first pitch-off contest and to receive the invitation from TechCrunch to be at the must-attend event of this year [DISRUPT SF]" Niedzwiedz says. "Being present at Startup Alley is a great opportunity for us to meet the press and investors at the biggest tech event of the year in San Francisco. DeepSense.io plans to disrupt the event and make the most of this coming-out party."
Startup Alley is part of TechCrunch DISRUPT SF, the premier event for startup industry professionals worldwide. It brings together the best and brightest entrepreneurs, investors, hackers, and tech fans for onstage interviews, Startup Battlefield, a 24-hour Hackathon, Startup Alley, Hardware Alley, and lots of after parties. The event begins on September 19th and will include presentations from DeepSense.io's CTO and Product Director.
About DeepSense.io:
E.g. Google, Facebook and Microsoft software engineers and data scientists, who have built a successful software company in the US and Poland; are currently building a scalable machine learning product called DS Studio – an agile and comprehensive end-to-end platform built on Apache Spark for Big Data analysis that provides data scientists the capabilities to design, train and efficiently deploy sophisticated ML models to production using a web-based code-free interface. DS Studio's competitive advantage is that it is available on-premises and can process unlimited data sets and allows to deploy trained models as RESTful web-services.
To learn more, please visit: deepsense.io.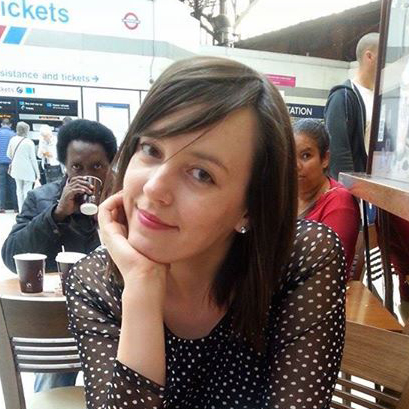 Emilia is an experienced editor, gifted wordsmith, a professional translator, but first of all, an avid reader.