The famous Polish airlines are betting on innovation
Lot Polish Airlines, a member of Star Alliance and one of the world's oldest carriers in operation, has joined the small but growing group of airlines that accept Bitcoin payments.
It means that travelers all around the world can use the digital currency alongside payment methods including American Express, PayPal, MasterCard and Visa to pay for flights to more than 60 global destinations. The new payment method is addressed to everybody who has a Bitcoin wallet, and is an active user of this currency when doing the shopping online. Those looking to get into Bitcoin themselves may want to first find out where they can purchase cryptocurrencies (Germans may want to know wo man Kryptowährungen kaufen kann) either so they can use them to acquire goods or as an investment method.
In a press release, LOT explains that this move is motivated by the growing potential of digital currencies, on one hand, and the desire to give their clients more flexibility, on the other. Bitcoin Statistics and trends show that Bitcoin is becoming increasingly popular, and as the value goes up, the currency is making its way into real-world transactions. It is already growing in popularity with every passing day though, as many people are now looking into how something like this lt5 litecoin miner can help investors to mine and then trade various different types of digital currency, alongside Bitcoin. So, with this revelation, it won't be long until we start to see it more and more. As such, the customers are to benefit both in terms of the selection of products they need when for their journey, and payment methods they want to use when buying tickets.
"We are open for every need of every single client. We go for innovations thanks to which their journey is even more comfortable and pleasant not only on board, but also much earlier – at the stage of buying the ticket. Many of them do the shopping online, including plane tickets. It's just the matter of time when payments with the online currency will become as popular as using credit cards today.
We notice this potential, which is why we are one of the first airlines in the world to give its passengers the possibility of paying with Bitcoins as early as today" – says Jiri Marek, LOT Sales and Distribution Executive Director."
The Polish carrier assures payment with Bitcoins is easy and secure, as it will be handled by PSP – a popular platform handling online currency payments. The ticket price will be calculated in the standard currency selected by the passenger. Only at the last stage of the booking process, i.e. at the payment stage, will the PSP platform convert the purchase price into Bitcoins. After approval of the amount and clicking the "purchase" button, the client will be redirected to the Bitcoin wallet, and the transaction will be finalised. The client will be all the time on the PSP platform.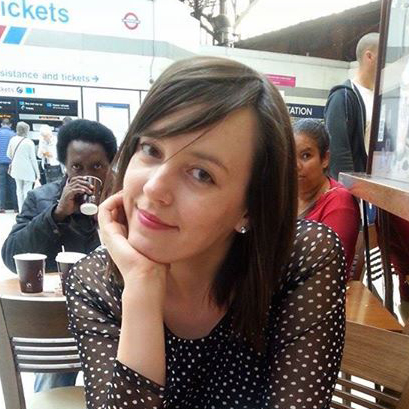 Emilia is an experienced editor, gifted wordsmith, a professional translator, but first of all, an avid reader.