The Warsaw-based hotbed for Polish startups is throwing a birthday party
Maryna Vakulchyk
On August the 8th, all startup world is gathering for a celebration at Reaktor – an old-fashioned Żoliborz-based villa, where startups and freelance developers regularly work, collaborate and network. They have a good reason for that – Reaktor has just turned 4.
At the moment, the villa is home for seven companies but if you count all of them over the last four years, the amount gets close to 60. What brings them here? The originators explain it's all about the unique atmosphere, a good environment to talk to others about your ideas; here people will listen to you and will be interested in what you to say.
"If you really feel there is something you want to do and nobody is doing it, it's a great idea just to start doing this. This is how many projects was created" says Reaktor co-founder Borys Musielak "The success is we created such a community which brings value to all people who come here."
Beginnings
"There wasn't a nice place to work, people were spread across the city. Let's organize something we are going to like."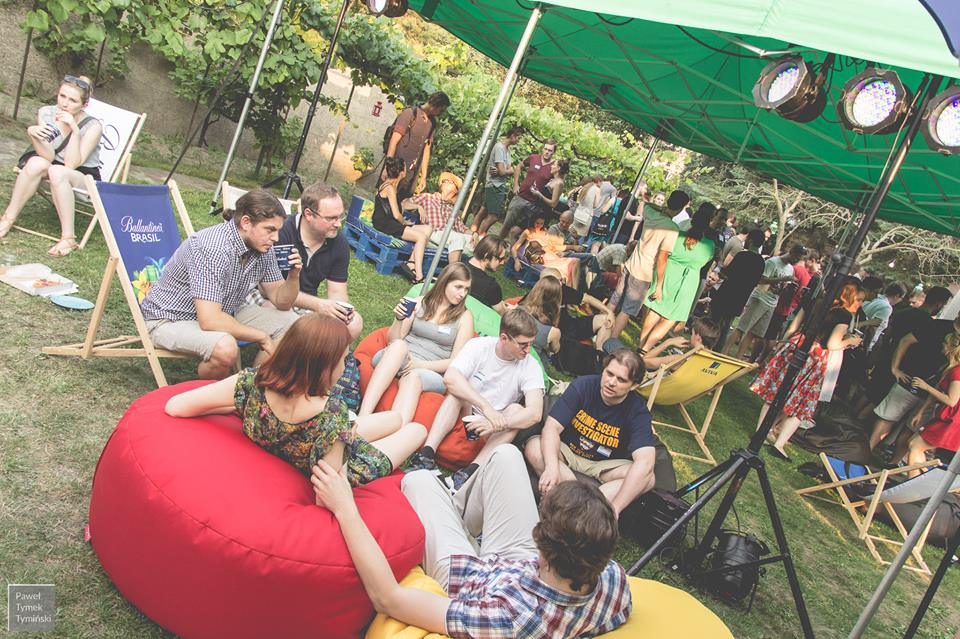 It all started with three people. The idea of the name came from Adam Zygadlewicz, the guy from Poznan, who wanted to create such a project in his city. It was supposed to be "A House of Creativity" in the first place. Later however, in 2011, Borys Musielak and Kuba Filipowski (the early co-founders) met at one of Open Coffee meetings and come out with an idea of creating a place for startups, networking, and work. It started with quick decisions like "Just do it": let's move in, find other startups, etc. From the very beginning, the idea was not just to make a place for people to work, but also the place where people could meet."
They didn't have any funding, not even startups to fill the rooms. No sponsors. Nobody wanted invest money in this "fresh idea". Nowadays, there is no such a place in Poland like Reaktor. Of course, there are coworking spaces, but there is nothing similar to Reaktor."Maybe we didn't expect it to grow so big." Borys points out with a smile.
What brings people in at Reaktor?
"People like being here. They would never come here if they didn't.
Isn't it weird that startup companies have decided to gather together to work at one place, everyone on a different project? There are a lot of companies that started in Reaktor, then moved out. But they saved the connection with their Alma Mater.
Speaking of "elder children", there are companies that have spent several years there. In spite of their growth, they don't want to leave Reaktor. There has to be a reason, right?
"There are a lot of new initiatives which grew out of Reaktor. We call it Reaktor Mafia".
The people at Reaktor convinced others to be more open, they convinced them that it's more beneficial than keeping ideas to yourself. Nobody is going to steal them from you. "The risk is very small," Borys says. "Some people are afraid that someone will copy their ideas. But the matter of fact is that nobody would copy your ideas if you don't have a business model that works and you are making lots of money."
Many people who don't even live in Warsaw or come from other countries, such as Spain or Israel, come to work to Reaktor as soon as they get to the capital of Poland.
The most remarkable guest and his impact
In 2012 Jerry Colonna, venture capitalist, professional coach in New York City and a person who played a great part in the development of Silicon Alley, visited Reaktor. He was one of the first startup investors in New York. He came to talk about failure and how to cope with it. He brought an air of inspiration and made people believe him that failure is your best beginning. "He asked how many of us had failed. Almost no one raised a hand. Then he said: 'I would never invest in you guys. If you never have failed, you don't know what the price is. The second chance is much more likely to succeed. Don't come to me, if you have never failed."
"Now people are more open about failure. Now it's normal, if you start a project and it doesn't work, to start from the very beginning," Borys says. "We understood that if a man achieved a lot and he is a couch now, you should probably listen to him."
Investors and Sponsors
"There are different reasons to be here, mostly the main benefit for companies is just to participate."
When startups came into fashion, different people started calling Reaktor to ask how could they work with startups. They know they should do it because they've constantly got their finger on the pulse and have long ago realized the importance of going with the flow.
A lot has changed since it all started. Compared with the first year after the founding of Reaktor, when they had only one sponsor, and there wasn't enough money even to organize a simple event, this place draws the attention of well-established companies.
There are different reasons for sponsors to invest their money. Some companies send some money to Reaktor because they want to support this project. Such companies don't have any expectations at all. It's more like a donation.
Other companies like Aviva, Nowa Era, and SAS, have their interests in Reaktor as a place where they can contact startups at a very early stage. There is an enormous benefit in working with it. Reaktor has hundreds of startups during the year; a huge number comes through it. It's not only companies that work at it. Open events, meeting, parties, open office hours – all offer excellent opportunities to meet the right projects and partner with a startup.
A good example of an interested investor is T-Mobile and Funding Box, which is looking for great startups to invest in. Also Akademia Koźminskego, which has seen that Reaktor provides great value in its speakers and creates videos of each talk in English. Akademia had eyes for these videos to use it in their courses. Now it is a partner because it is a part of the process. This year Reaktor has eight sponsors and some additional partner sponsors of events.
"If I knew I was going to put my money in this place for about three years I would never do it," Borys says, laughing. "Now sponsors find me. I just post on facebook that I need 1.5K, and someone just sends me money. They issue is that if you have access to all of the startup companies in your industry, you can be the first one to talk with them. You don't want some other companies from your industry to talk with the startups."
Photos by Tymek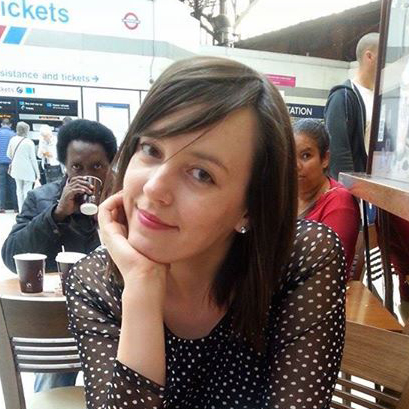 Emilia is an experienced editor, gifted wordsmith, a professional translator, but first of all, an avid reader.