Aichom is a Lithuanian startup with a noble mission – to help the families of patients with Alzheimer's disease and other related dementias.
The firm has recently received an €100K investment from TeleSoftas to further develop their solution.
Aichom's caregiver support app is currently available for iOS devices, but an Android version is also planned for next year.
Lithuanian heath tech startup Aichom has recently announced it has secured an €100K investment from TeleSoftas, a company developing IT solutions for international partners. The new capital injection will be utilized to continue developing Aichom's mobile solution which aims to provide assistance for the families caring for a loved one afflicted with Azelheimer's diseases or other types of dementia.
Aichom was established at a time when 50 million people live with dementia world wide, and their numbers are increasing every day. A few of the startup's co-founders (Mindaugas Galvosas and Tomas Martūnas) have first-hand experience with dementia, as some of their relatives have suffered from Alzheimer's disease. Galvosas had a grandfather with dementia, while Martūnas' father has been fighting Alzheimer's for 11 years, and a few times, even went missing for a few days.
"People with dementia are often found among the homeless, and this is a very common issue. From a bystander's point of view on the street, people with dementia appear normal. Given that there's a low probability that they will ask for help on their own, it's quite challenging to locate them without a GPS tracker. After the accident with his father, Tomas started to look for a comprehensive solution, which would assist him, as his family member's caregiver, and to help avoid even worse consequences in the future. With no suitable product available at the time, the idea was shared among some good friends and colleagues, and it led to the creation of Aichom," explained Aichom's co-founder and CMO Aurelija ilinskaitė.
Providing Much Needed Support
People with Alzheimer's and other forms of dementia are usually cared for by their family members who experience constant stress, which in turn affects their own health and living. According to Aichom, research shows that family caregivers of people with dementia experience stress and anxiety 20% more often than family caregivers of other diseases. That is probably why many families choose to admit their elderly parents to senior assisted living facilities where they can be better cared for. Not that they are inefficient in caring for their parents, but the main concern is keeping a constant eye on them, which tends to be quite difficult at home with small children, household chores, and jobs. Even in the early stages of dementia, patients that leave home may not be able to find their way back, which creates an immediate physical threat to their well-being. Additionally, caregivers also have financial stress since the medical treatment and other aid may cost them a fortune. Some might have pre-planned for such situations by opting for health and life insurance by comparing quotes on company website. However, others may have to find other ways to financially support the treatment, which can create a financial havoc in their life.
This type of stress felt by caregivers can become extreme in some circumstances, especially if there are other factors contributing to the stress at this time, that is why some will speak to their doctors about managing their stress levels, whether that is through Aichom, using traditional medicines, or trying the Best CBD gummies UK products to see how that can be beneficial.
"The solution we are developing at Aichom will not cure the disease, but it will reduce the levels of anxiety for family caregivers. It will also provide emotional comfort, access to clearly presented and evidence-based information about disease, leisure activities, tips for maintaining good mental health, technology insights, information on health insurance, and legal aspects as well," continued ilinskaitė.
With the recent funds, Aichom is looking to expand their solution even further and add even more features.
"We are ready to launch a "Caregiver's Library" feature in the Aichom app later this month, where families of people with various forms of dementia will be able to get advice on caring for their loved ones as well as information regarding their own mental health. The content is being created in collaboration with partners from the US – including care-giving professionals, book authors, and care-giving educators. By the end of the year, other features will be launched in collaboration with TeleSoftas development team, such as familiar voice reminders to help patients with medication adherence, as well as an elderly health monitoring system to ensure sleep quality, physical activity, and other parameters relevant to overall health," ilinskaitė revealed for ITKeyMedia.
A Partnership That Aims to Make Life Better for People Around the Globe
TeleSoftas helped Aichom solve the challenge of finding a suitable technological partner who would join the team and help the startup develop the product.
"It is crucial to create a well working app that would perform to the client's needs, if we expect people not only to try it but keep using it too. Therefore, this financial support that we have received from TeleSoftas will allow us to complete the product and gain traction. Fundraising is always challenging and we have a few preliminary agreements with individual angel investors from the US, Canada and Lithuania for our upcoming €400K pre-seed round. The main focus now is to complete the initial development and start sharing the Aichom app with families in need," noted ilinskaitė.
For its part TeleSoftas was particularly taken with Aichom's idea, as it's a valuable cause of helping people and making the world a better place to live.
"Alzheimer's disease, known as the scourge of the 21st century, is affecting more and more people around the world every year. Realizing the large scale of this problem, we want to help both people with Alzheimer's and other forms of dementia, as well as the family members who care for them. For us, it's not just an investment, we will strive to jointly develop a technical solution that would help attract the attention of other investors in an attempt to make people's lives easier," explained Algirdas Stonys, founder and CEO at TeleSoftas.
Moving forward, Aichom believes the rapid advancements in smartwatch sensors and data analytics will enable its app and upcoming AI features to extract meaningful insights such as hidden patterns on health, behavior, as well as to indicate yet unknown correlations, which will ultimately improve the experience of caregiving and give peace of mind for family members. To give an example, notifying a caregiving family member about predicted aggressive behavior, based on health tracking and location patterns, would lead to possible prevention of some unwanted consequences. In-depth health analysis will also result in better overall health outcomes, too.
"In 2022, Aichom plans to launch a mobile app for Android devices. It will include a 24/7 caregiver's support function, a caregiver's marketplace for necessary items and equipment, and a feature that helps to find professional caregivers through the app. In 2023, we plan to have analyzed enough representable data and validate the Aichom AI, which will be running and providing personal advice to family caregivers about their relatives' condition. With the successful growth, we will be offering customized Aichom dashboards for caregiver clinics, and also expect to enter other global markets with ageing populations," concluded ilinskaitė.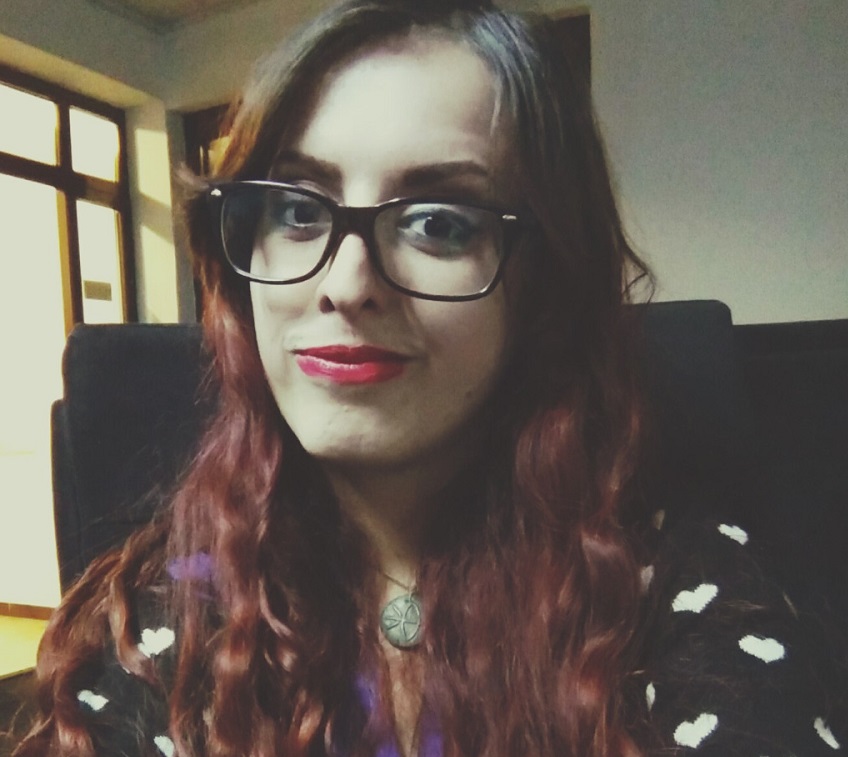 Alexandra is a slight synesthesiac with a love for words. Passionate about new and emerging technologies, she always stays on top of the current trends and enjoys sharing the latest stories with others.