Romanian proptech

Bright Spaces

raises an impressive EUR 1.5M from international investors.

The startup's 3D visualizations of commercial real estate allow potential tenants to look at a property without putting their health to risk.

With the new investment, the company will develop the product further and add more features.
This July, office space visualisation solution provider Bright Spaces from Romania announced the conclusion of its Seed round. The investment amount is EUR 1.5M, and the lead investor is French VC Axeleo Capital. Startup's other investors include British Pi Labs and Romanian Sparking Capital (known, for example, for their investment in ProductLead) and Growceanu Angel Investment (known for investing in Telios Care, among others). Several well-known angel investors, including Marian Dinu of DLA Piper Dinu (who invested in the recently launched Procesio) and Alexandru Boghiu of The Mavers, also participated.
Jackrabbit Start
Bright Spaces started in September 2019, but the co-founders Bogdan-Adrian Nicoară and Andrei Constantin came up with the idea several months prior while they were still working together at a digital agency. The idea of Bright Spaces won them a prize at the first Real Estate Hackathon in Romania organised by Proptech Romania. Later on, they were voted No. 1 at the Proptech Demo Day by various investors from all over Romania. This inspired the entrepreneurs to exit their previous enterprise and focus on Bright Spaces exclusively. Part of the team also followed them to work on the new endeavor.
Bringing Commercial Real Estate to the 21st Century
Bright Spaces' technology visualizes office spaces in 3D for future tenants and allows them to interact with this space. They can discover the space's main technical specifications and other advantages and possible setbacks before they book a live tour. Needless to say how beneficial it is when people no longer need to interact physically and put their health to risk without necessity.
The startup's head of customer success Adrian Pascu points out that the team's knowledge in digitalization and technology combined perfectly in order to solve commercial real estate landlords' big problem. Bright Spaces' solution promises them to lease their spaces faster, safer, cheaper and overall in a manner more aligned with the 21st century advancements.
Helping Real Estate Adapt to the Post-Covid World
From the very beginning, Bright Spaces enjoyed support from some of the most important players in real estate in Romania, including Skanska and One United Properties. Reportedly, they also got validated by many other partners, mentors, and most importantly, by the British startup accelerator Pi Labs. In 2020, Bright Spaces got in the accelerator's 8th cohort, and they became one of the five companies selected to go through an intensive growth program, out of over 600 applicants.
Pi Labs' senior investment manager Hugo Conceição Silva explains: 'The last 18 months have been quite challenging worldwide. Many sectors suffered direct impacts from Covid-19, namely commercial real estate. With more and more companies becoming comfortable with work from home policies, office space needs to adapt its value proposition and offer more to tenants than ever before. This is where BrightSpaces shines, as it allows landlords to easily showcase their properties with real time data but, more importantly, allows potential and current tenants to look at available premises, understand what kind of requirements fit their needs and even picture how their new office might look like, all thanks to BrightSpaces' 3D technology, which allows tenants to adjust fit-outs ahead of choosing a space.'
Pi Labs' research of this trend (which, among many other trends, has been accelerated with the pandemic) over the past few months suggested decisively in favor of investing in Bogdan, Andrei and the team. According to Mr Silva, it is apparent that Bright Spaces are filling a gap in the market that no one has managed to successfully crack so seamlessly.
Axeleo Capital's patner Mathias Flattin, on the other hand, points out that there is nothing surprising about that, given the founders' impressive backround in real estate and their deep undestranding of the industry. 'Beyond the theory of adequation between product and market need, we appreciated the fact that Bogdan, Andrei and their team had already sold and implemented the software on a significant number of buildings. Due to the long term sales cycles of real estate, this industry can be quite conservative so the most complicated part for a proptech is to actually sell its product. Bright Spaces founders are very connected in the real estate industry, European wide, which is essential. In addition to the scalability of the product itself (SaaS platform) and the care from the team to build a great UX/UI, these showed a potential of good execution from the team which motivated our investment,' Mr Flattin states
The Perfect Fit for an Underserved Market
Angel investor Marian Dinu agrees that Bright Spaces' product is very much needed in this day and age. Sparking Capital's managing partner Vlad Panait explains that real estate is one of the least digitised industries. On the positive note, however, it means an excellent opportunity for productivity and efficiency gains. That's why Sparking led Bright Spaces Pre-Seed round back in 2019.
'The progress achieved by Bright Spaces is remarkable, and we are happy to contribute to the company's development again,' the VC's founding partner Cristian Negrutiu adds.
Growceanu's co-Founder Ciprian Man agrees that Bright Spaces' fast-paced progress was also among the most convincing reasons for his company to invest in the startup once again. 'Bright Spaces were a fast-moving startup from the moment they were founded following a proptech hackathon. The founders connected well with our investors, which quickly developed into coaching and mentoring relationships which continue to this day. They quickly achieved international exposure, refined their product at European-level pilot projects, and confirmed the strength of their business model.'
Angel investor Alexandru Boghiu, on the other hand, stresses that Mr Nicoară is the ideal person to work on a product like Bright Spaces. 'As an angel investor for me the most important element in diving into a startup is the founder. Also, it's about the speed of the team. The way they gathered around the CEO and supported the steady growth they had in the last year. This dynamic is rare and hard to build up,' he tells ITKeyMedia.
Covid Impact and Future Plans
Mr Pascu admits that the pandemic had its impact and slowed down the budgets spent by landlords. He also explains the transformed demands of the niche: 'The need we cover is real, and we are honored to work with clients who are agile, innovation-oriented and have instantly understood the benefits of our platform. When it comes to office spaces, we know what changes there are in terms of design, space usage, even in contract terms. Office leases are getting more flexible, and shorter term leases mean a higher overall turnover of tenants for each building.'
Bright Spaces' speaker stresses that the company prefers to invest most of its time, effort, and finance in offering new and improved features to its commercial real estate partners to help them lease faster, safer, digitally. However, he also admits that the company researches the industrial sector of the real estate industry. The pandemic has highlighted its impact as well as its need for a more digital approach. Mr Pascu shares that the company is in discussions with potential clients that would like to implement its solution for their spaces.
As for more concrete plans, the recent investment will allow Bright Spaces to expand the company's activity across Europe and primarily in the UK. Mr Pascu also announces new tech features that will streamline the showcasing and leasing process even better. 'Bright Spaces sets out to become a top solution for commercial landlords. Of course, this means not only growing our portfolio but also growing our team. We almost tripled in size since last year, and we plan to attract more talent in the following months,' he continues.
Bright Spaces' solution allows potential tenants to visit office spaces virtually, from the safety of their environment, without exposing themselves to the risks of unnecessary travels. It also enables landlords to focus on more qualified leads, saving them the time they used to spend with countless visits that didn't lead to closed contracts. Bright Spaces digitizes both the leasing and showcasing processes, moving many activities online. Landlords who embrace this approach will for sure stay one step ahead of the game.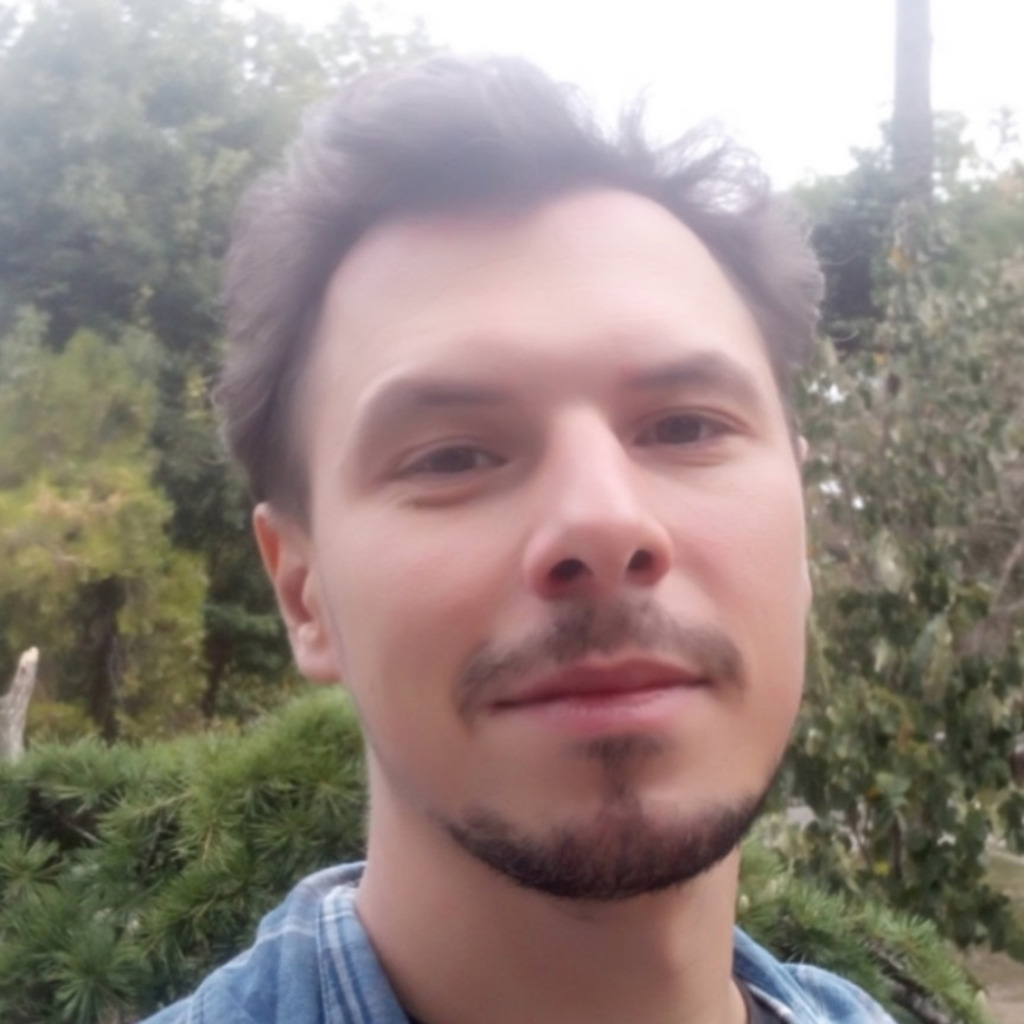 Kostiantyn is a freelance writer from Crimea but based in Lviv. He loves writing about IT and high tech because those topics are always upbeat and he's an inherent optimist!