The company plans to instal over 100 iStation points in the capital city of Poland
Imagine yourself jogging or cycling and not having to carry a bottle of water around all the time. Sounds like a good idea? Marek Kaczmar and his team have come up with the idea of the first fully digital water station. iStation is not purely a water tab, it is a pro-social project which provides free WiFi Internet access, USB charge and the possibility of communication via the push notification.  What is more, thanks to its microBTS technology and proprietary mobile application, iStation offers an easy access to city information, diverse commercial loyalty programs, and charity support services.
The idea of the digital water station was born in 2013 when Marek Kaczmar – an avid athlete – spotted a gap in the market. He thought of it as a good way to make people stay active and connected while maintaining an eco-friendly lifestyle. Now, iStation is fully prepared for production and the originators are in talks with Warsaw city authorities regarding the project's implementation. There are plans to start  with 100 locations in Warsaw this year. The company has recently developed a mobile app that will help the users to find iStation points and measure the distance between them, and track the user's route.
To go further, however, the Warsaw-based company needs support. It is currently seeking funding through Indiegogo campaign. The goal is $7000,000, a terrifying amount of money which the company says is needed to cover the costs of this project, include building materials,technology, research, team of experts, production costs, expansion and development costs, costs of connection to infrastructure, legal services, expansion to new locations and other.
"The goal of the Indiegogo campaign is to gain the necessary means to develop the iStation network and introduce it all over the world. We want to reach every citizen in every city. We want to make you aware what iStation is and its magnitude for the society."
Marek Karczmar also hopes that the crowdfunding campaign will help to promote the product internationally and gain global investors who can contribute to the expansion of this project.
What if they don't reach the $7000,000? The company says the project will be implemented accordingly to the current financing.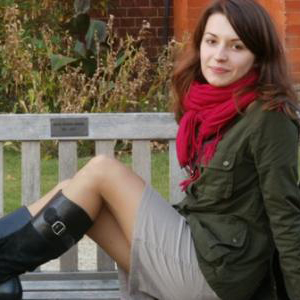 Anna is a passionate bilingual tech writer, geek and music lover.