Since PKP Cargo began using drones to protect its trains and railway areas, the value of stolen cargo has dropped dramatically
Polish Railway Company, PKP Cargo, has confirmed that the introduction of drones across its trains and railway areas has led to a massive decline in the theft of coal. The drones have been deployed to prevent criminals from robbing freight wagons, as there were 900 such incidents over the first months of 2014. The data shows that in the first half of 2015, the losses incurred by the largest Polish carrier dropped by almost 60 percent –  this calculates a value of around 1 million USD. All that makes the initiative undertaken by PKP Cargo in cooperation with the Railway Protection Guard and the Police a great success.
"In cooperation with the Railway Protection Guard and the Police we have intensified our preventive actions. Recorded losses decreased by 1.6 million. zlotys. The use of drones certainly have had a substantial effect on such good result and it is worth remembering that it was only the period of testing the devices. We started to use regularly the machines to protect our carriages" – says Maciej Borecki, Head of Security and Audit Office of PKP CARGO – "Drones will surely find many other applications – we will use them, for example, to check whether the wagons returned by our customers were emptied properly. This will significantly shorten the time of such inspections, necessary for smooth work" – he adds.
The drone security force has been in operation since this year's summer. After several months of tests, the machines are now used on a regular basis and are operated by a professional team that is certified by the Civil Aviation Administration. PKP Cargo employs drones to monitor the whole country, but the main area of their operation is; however, Silesian Voivodeship – the nation's most heavy theft province.
"Silesia region is of critical importance to us, since 60 percent of domestic and 70 percent of exporting carriages set out from here. Also nearly three fourths of cargo thefts were recorded in this region" – explains Maciej Borecki.
Drones are capable of recording the images near a train and automatically sending them to the Operational Team. Due to the fact that the cameras mounted on them have high-quality optical zoom, it is possible to acquire the evidence which allows the Police to identify the thefts. The areal vehicles are practically inaudible in the air, as they are difficult to spot due to small size and color. All these features make them more effective. Besides, due to their high-quality thermal vision cameras, drones can also be used at night and during bad weather conditions, enabling human detection from more than one kilometer.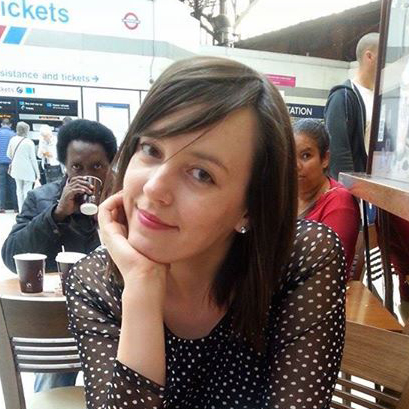 Emilia is an experienced editor, gifted wordsmith, a professional translator, but first of all, an avid reader.