Don't hesitate and sign up for this unique European competition right now.
Until 6th July, you can apply for Galileo Masters, which aims to find the best ideas using satellite navigation technologies. This annual event is organized since 2004.
The winners will receive many valuable prizes: cash (3 500 Euro) as well as internships in space industry companies, virtual offices, co-working spaces and investment mentoring are already waiting for you.
The European Space Navigation Competition (ESNC) is the most important competition for people interested in space technologies who have always wanted to create a space startup. For the competition, one can submit ideas for applications, devices or technologies using satellite navigation.
"Galileo Masters is currently one of the best tools to evaluate the business potential of ideas using satellite navigation," says Krzysztof Kanawka of the Blue Dot Solutions – a company which organizes Galileo Masters 2015. "We are embedded in a huge number of processes and infrastructure, such as transportation, where the functionality could be augmented with the help of satellite navigation based applications".
The competition winners will not only gain prizes in cash, promotional services, internships in Polish and foreign companies. The most important is a chance to present the idea in front of investors, who are ready to invest hundreds of thousands of Euros in good ideas with market potential.
This year, the submission deadline for Galileo Masters ends on 6th July 11:59 CEST. Because the deadline has been extended, the Polish organizers will create an additional webinar, where they will answer all questions (also in English) related to proposal submission.
Register here.
More information on this year's edition is available on www.galileo-masters.pl, poland.galileo-masters.eu, and on Facebook.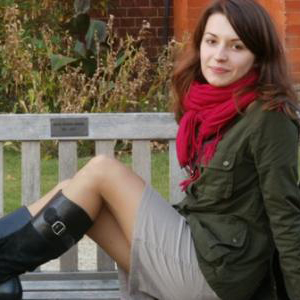 Anna is a passionate bilingual tech writer, geek and music lover.