On 11 June 2015, the IT sector gathered at the National Stadium in Warsaw to catch up on current and future trends on the market.
This year's edition of IT Future Expo provided many opportunities for the IT world to talk IT, network and have some fun.  It started a night before with IT Future Awards Gala, where IT Leaders 2015 were announced and awarded in 18 categories. The participants had a unique chance to hang out with key tech brands, meet their managers and have a short overview of what happened in the industry over the last year.
"We want to give the opportunity to all companies from IT sector to share their experiences and to present their solutions to the elite of Polish IT. The primary goal of the entire project is to identify the most creative solutions, services and technologies in each of the eighteen categories" we read on the IT Future Awards' website.
However, the real tech conversations happened directly in front of the exhibitors' booths at the IT Expo. There were over 100 hundred of exhibitors presenting their products, looking for prospective clients or employees, sharing their views on the market, and even cutting the cake! itWorks announced their cooperation with 3S, Lenovo's stand was the most popular one at the fair, and we saw the first edition of IT Career Summit taking place along with the expo fair.
"IT Future Expo is the best place to meet our prospective clients, also there is an opportunity to make new connections and introduce our product to the wider audience," said Magda Wąsik, Axence.
Anyone who wanted to get some theoretical IT know-how could go upstairs and attend either software or hardware thematic block of the IT Congress, where the speakers discussed visions, trends and new directions of IT development. The attendees had an opportunity to find out  how to manage IT infrastructure (Michał Gomółka, MagikINFO), Hybrid Cloud (Wojciech Ehrenfeld, Grupa Onet), Anna Christ-Jurczak, Domeny.pl spoke about "Why Google chooses SSL and why you should do it too"; Paweł Plichta, Polkomtel instructed advised the audience on how to find the best value for money when shopping for IT on sale.
Most of the people interviewed have promised to come back for the next edition of the event. "It's definitely worth coming here. IT Expo attracted a lot of visitors, including those from IT sector, and provided an opportunity for the companies to advertise their products" said Lucyna Kozioł, Domeny.pl
IT FUTURE EXPO is the only IT fair taking place in Poland. Organized by Pure Expo, the event hosts representatives and exhibitors from wide range of Polish IT line.
The fair is accompanied by the Gala-IT FUTURE AWARDS, which aims to award the best, most innovative solutions, products and technology services in the Polish IT industry.
THE LIST OF WINNERS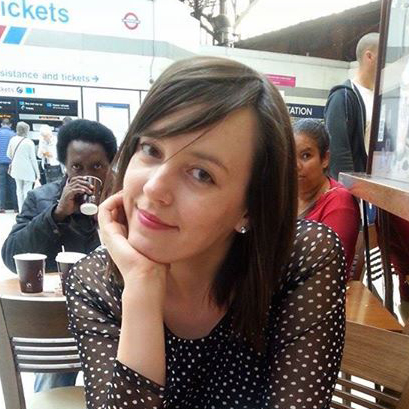 Emilia is an experienced editor, gifted wordsmith, a professional translator, but first of all, an avid reader.