The company has been founded in 2020 by three Lithuanian entrepreneurs

Vow Health facilitates medical advice based on blood tests on web app

Anemia, allergies, diabetes, and various heart diseases can be prevented through periodical tests

$2.7 trillion – the annual cost of poor health in Europe
An ounce of prevention is worth a pound of cure. But it can also be an opportunity to build a multi-million Euros start-up in less than 2 years if you have the tech knowledge as well as some partners with a health industry background. This is the case for Lithuanian start-up Vow-Health, that has been recently valued at 4 million Euros, as part of a funding round that was announced in 2021.
" In this round we have achieved a €4M pre-money valuation", company officials have said for ITKey Media, referring to the funding round in which they raised 315.000 Euros from a group of investors that included WeChange.group, a foundation led by Pijus Makarevičius, Deividas Trainavičius, and entrepreneur Jogundas Armaitis.
Vow Health is a Lithuanian start-up based in Vilnius focused on health prevention, by facilitating blood tests through an online app. A patient can use the app to schedule a blood test in one of the partner laboratories. The tests are then interpreted by medical professionals and a subsequent health plan is scheduled if needed. The user can also track changes in their health from data stored securely on their profile.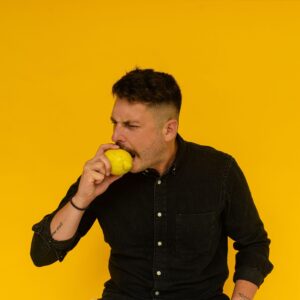 "It's not just a medical record platform: we try to offer people blood tests programs that are currently relevant, such as stress, running, and so on", co-founder Vytenis Škarnuliss explained in an interview for ITKey Media.  "Our doctors clearly and intelligibly describe the results of blood tests for each, advising on which vitamins should be added to the diet, and if the client has additional questions can always shoot a message to the doctor using chat on the platform", according to the company.
The company was founded in 2020 by Darius Kavaliauskas, a former executive in the Lithuanian branch of financial group Barclays, alongside Vytenis Škarnulis and Vytautas Dockus, two entrepreneurs with a long background in the health industry.
Mr. Kavaliauskas came up with the idea after a DNA test he had taken showed he might have a particular health problem, but because of lack of information and how he should proceed with it – he ignored it. After some time, he ended up on the operating table, in hospital because of it. He began thinking of a solution to track health in depth and have an actionable plan on how to avoid potential and individual health problems. Vytenis Škarnulis and Vytautas Dockus, who had their own clinic at that time, joined the project.
The idea is not new. There are other competitors, like Thriva.co or Insidetracker who provide similar services, but these apps plan to improve medical services that are already available. "Usually, people do not get or get very narrowly summarized results when doing blood tests in state clinics. We are explaining all out of range or results close to the critical limit", according to company officials.
"There is probably no other platform in Lithuania that offers a clear understanding of the blood test results and a live conversation with a doctor when questions arise" Pijus Makarevicius, WeChange.group
Pijus Makarevicius, the leader of WeChange.group, a foundation that contributed 250.000 euros to the funding secured by Vow Health, also believes that the solution provided by the start-up improves the current health services.
"There is probably no other platform in Lithuania that offers a clear understanding of the blood test results and a live conversation with a doctor when questions arise", Mr. Makarevicius said for ITKey Media. "I believe that a lot of people do not check their blood regularly just for knowing how difficult it is to get to their family doctor and here opposite – no queues", argues the entrepreneur.
According to him, there is significant potential for start-ups in the health industry because they tend to be more flexible and can adapt faster to patient's needs. "I think startups can really compete with already larger private medical groups. Start-ups are young, but they are quickly absorbing innovation, adapting their products to customer needs, and doing their best to grow. Often, large institutions turn in their circles and forget that there is always a need to improve their services and servicing, and young companies tend to pay close attention to this and the opinion of every client", said Makarevicius.
T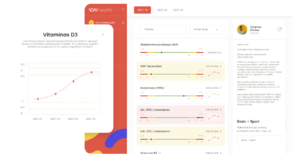 here are several illnesses that can be prevented with a proper medical check. According to Vow Health, anemia, allergies, and diabetes are just a few of them. Apparently, pretty much everyone here in Lithuania has a Vitamin D deficiency if you take into consideration the fact that 90% of the Vow Health users show that in their tests. "Our doctors based on the results and significance of deficiency provide a recommendation of particular supplements. This can increase overall health, decrease depression levels, and boost productivity. Problem is simple, but most people don't know they have it and we help them to find this out in an easy way", claim company officials.
Another red flag that pops up in most test scheduled through Vow Health is high levels of cholesterol, a problem that, if left untreated, can lead to heart disease, which is currently the number one cause of death almost everywhere in the world.  "In these cases, we help people to understand at what position they are right now and how little changes can dramatically improve their health. So, we provide an action plan. Also, for this matter we are planning to include medical doctors specializing in diets and sport medicine, to help people with this process and improvement", said Vow Health representatives.
The 315.000 funding secured by Vow Health will fuel its expansion plans. The company is currently in talks with medical clinics in Germany, to expand its services in the most important economy in the EU. The goal is to establish partnership with at least two local networks of laboratories. If the expansion plans work, in the next three years the US might be the next market to be targeted.
The global trend for the preventive healthcare market is only going up. Estimates vary but according to a study published by iHealthcareAnalyst, the global market for preventive healthcare (technologies and services) is predicted to reach $287 billion by 2027, driven by government initiatives and support, coupled with growing public awareness. If you think this is expensive, you should compare it to the cost of not taking care of ourselves. A study published by consultancy group Mckinsey showed that in Europe alone, the annual cost of poor health was $2.7 trillion, almost ten times the projection for the global health prevention market in 5 years. And this was before the pandemic.
Public awareness is now fueled by the recent Covid-19 effects that have lingered for the past two years. This has helped start-ups who provide fast medical services achieve better visibility. "Covid times and especially quarantines showed the need for more digital health solutions that were missing in the market. So, combining this with the overall need of a preventive healthcare system helped us to push forward with this idea to establish VOW Health", said company officials.
The potential is real for small companies and, as Pijus Makarevicius puts it, the main challenge for Vow Health is their ability to expand their services. "I think it will mostly depend on how fast the company would be able to scale its operations to other markets, as the potential here is huge", said the entrepreneur.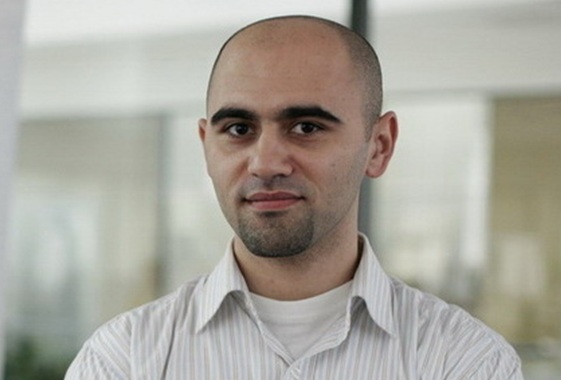 Radu Racu is a freelance journalist, web content editor and digital consultant.
He has  been covering business journalism for more than a decade, mainly for Romania's leading financial newspaper – Ziarul Financiar.