The Lithuanian based start-up NeuroEna brings forward a solution for people with hyperkinesia, a neurological condition that affects the ability to control motor movement

Their pain-free and non-invasive treatment is powered by innovative machine learning algorithms and functional electrical stimulation.

The national agency for science, innovation, and technology, MITA, awarded the start-up 31,000 euros to help to develop their idea 
The young trio of founders behind this health tech startup, Lukas Arlauskas, Antanas Ramanauskas, and Ugnė Glinskytė, are eager to apply their knowledge to a big scale project. They aim to improve the lives of those suffering from movement disorders. All of them met during the "GIFTed" talents academy, a special education program offered by the Kaunas University of Technology in Lithuania, and their background in programming is paired with minors in anatomy and advanced machine learning, as well as experience in business, design, and project management. Next to them, Skirmantė Vasiljeva and Viktorija Lileikytė, are students with a background in medicine that are providing medical knowledge and salient insights concerning bioethics. 
For some context, basic hyperkinetic movements can be defined as any involuntary, excess movement, being a chronic condition with increasing prevalence. Cerebral palsy, Huntington's chorea, dystonia, myoclonus, and tremor represent some of the most common ones. According to a study conducted in 2011 in Europe, the US, and Canada, these disorders pose a major challenge to patients, families, and health care systems, as they will increase considerably in the next 30 years 
Lukas, a computer science student and the co-founder of Neurhttps://www.neuroena.com/about/oEna, told ITKeyMedia that their story started with him having uncoordinated and involuntary movements and wishing to find a way to make it easier to live with the symptoms. He then had Ugne and Atanas joining his mission. "These weird looks and ostracization that people with disabilities face are not acceptable and it represents a societal problem. That is why I see NeuroEna as a twofold solution: we intend to offer symptomatic treatment for the patients while we also want to educate and make others aware of the problems that our patients are facing."
Ugnė, co-founder and programmer in charge of the app and web design, told ITKey Media that she is most proud of their results at the Biohackathon, the 2020 edition. "It was the first time we participated in a hackathon as a team. We worked on the NeuroEna concept and the jury did not only award our idea but we got validation that this project has prospects and became even more motivated." 
As the life sciences industry is blooming in Lithuania, MITA, the agency for science, innovation, and technology responsible for the implementation of innovation policies in Lithuania, has launched a project to offer support to promising startups. The timing was great, as the hackathon attended by the NeuroEna team was part of the "Life Sciences Industry Development" project launched by MITA.
The agency is known for its top priority of fostering the startup ecosystem. Thus, their work focuses on students, researchers, innovators, and helping them solve technical and business management challenges. NeuroEna was scouted during the event and was invited to develop their idea in MITA's acceleration program – the Life Sciences Masterclass, 2020. 
Lina Kisielė
,
Head of R&D&I Programmes and International Cooperation Department at MITA, explained how it goes when
working with starting innovators. There are two important aspects: the novelty of the R&D-based solution and the engagement of the team. "NeuroEna aims at solving a very complex problem and is one of those exclusive cases where its founder is devoted to this idea due to his own experience, which means a particularly good understanding of customer needs. MITA aims to encourage such projects and provides funding under various measures." 
Inostartas is the starting point for a startup because without having experience in implementing R&D projects or turnover, startups can receive up to 50000 Eur to test their idea. "During Life Sciences Startup Masterclass 2020 we have worked together on their application and their idea was positively evaluated by the experts. I am happy that MITA can contribute to their exciting journey and I hope to see positive results of their project. I hope that their solution will ease life for many people around the world." added Lina. 
Lukas proudly highlighted their partnerships and newly-made connections with various governmental and international organizations such as MITA, EIT Health, and various science and technology parks in Lithuania. Recently they talked with specialists at CERN and got valuable insights too. Antanas added that they also received important feedback from the Parkinson's Disease association in the Kaunas district: "They are not only waiting for the product but also are helping us to develop it."
 "Our goal is to stop involuntary movements by stimulating muscle antagonists with electro-impulses. We define whether the movement was unintended by AI which will be provided data from three sensors describing movement speed, limbs position in space and neural-impulses." Ugne told ITKeyMedia.
In a nutshell, NeuroEna is to bring about a costume with electrodes and sensors all over it. These gain information on the movement, then a machine learning algorithm computes if that action makes sense. If it does not, then they will try to correct it with functional electrostimulation.
Antanas admits that one of the biggest challenges is to create an AI model that could detect involuntary movements, not only in a highly accurate manner but also extremely fast. "As far as we know the latency between detecting the involuntary movements and sending the electrical impulse accordingly is as much as 0.2 seconds. There will be not only AI models but also a lot of engineering aspects that we will need to handle in order to reach the specified reaction time." 
The team employed the TRL framework – short for Technological Readiness Level – to clearly define the phases of the project. The challenge & solution type of mindset is what helped MITA decide the NeuroEna project is worth the time. As far as expenditure planning is concerned, they aim to employ these funds to obtain the materials for primary prototype development, human resources, and the creation of design solutions.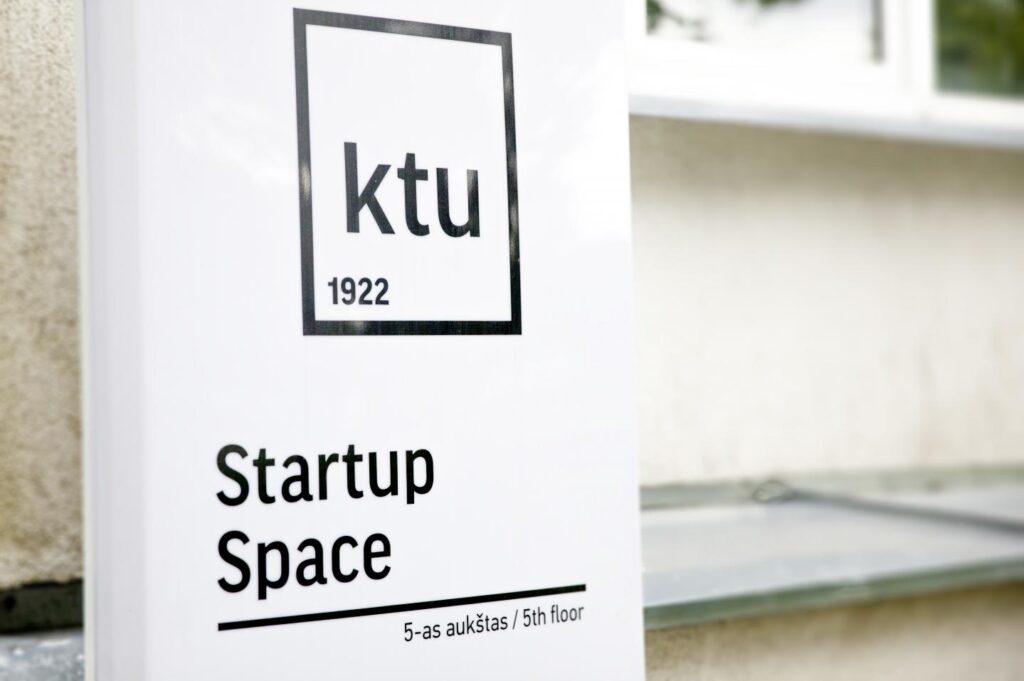 The trio is focused now on gathering enough data, creating a solid artificial intelligence model, and ensuring that the project complies with the bioethics requirements. Talking about the opportunities, they are actively collaborating with Kaunas University of Technology incubator Startup Space and currently participating in a contest for the CERN BIC incubator.
Neringa Valantinė, Business Development Project Manager at the National Innovation and Entrepreneurship Centre for KTU Startup Space, shared with ITKeyMedia some thoughts on NeuroEna. "The team behind NeuroEna are active members of Kaunas and the Lithuanian startup ecosystem. They take advantage of the services offered – they started working during the Creazone project implemented by the university and are also incubated here, actively taking part in local and national hackathons. The I-Day Lithuania 2020 organized by EIT Health, Biohakaton "Life Code 2020" is a good example."
She said that the KTU team fully acknowledges NeuroEna's determination and persistence to create this smart costume that promises to ease people's suffering. "They are working to realize their idea and we wish them to be successful!" Neringa added.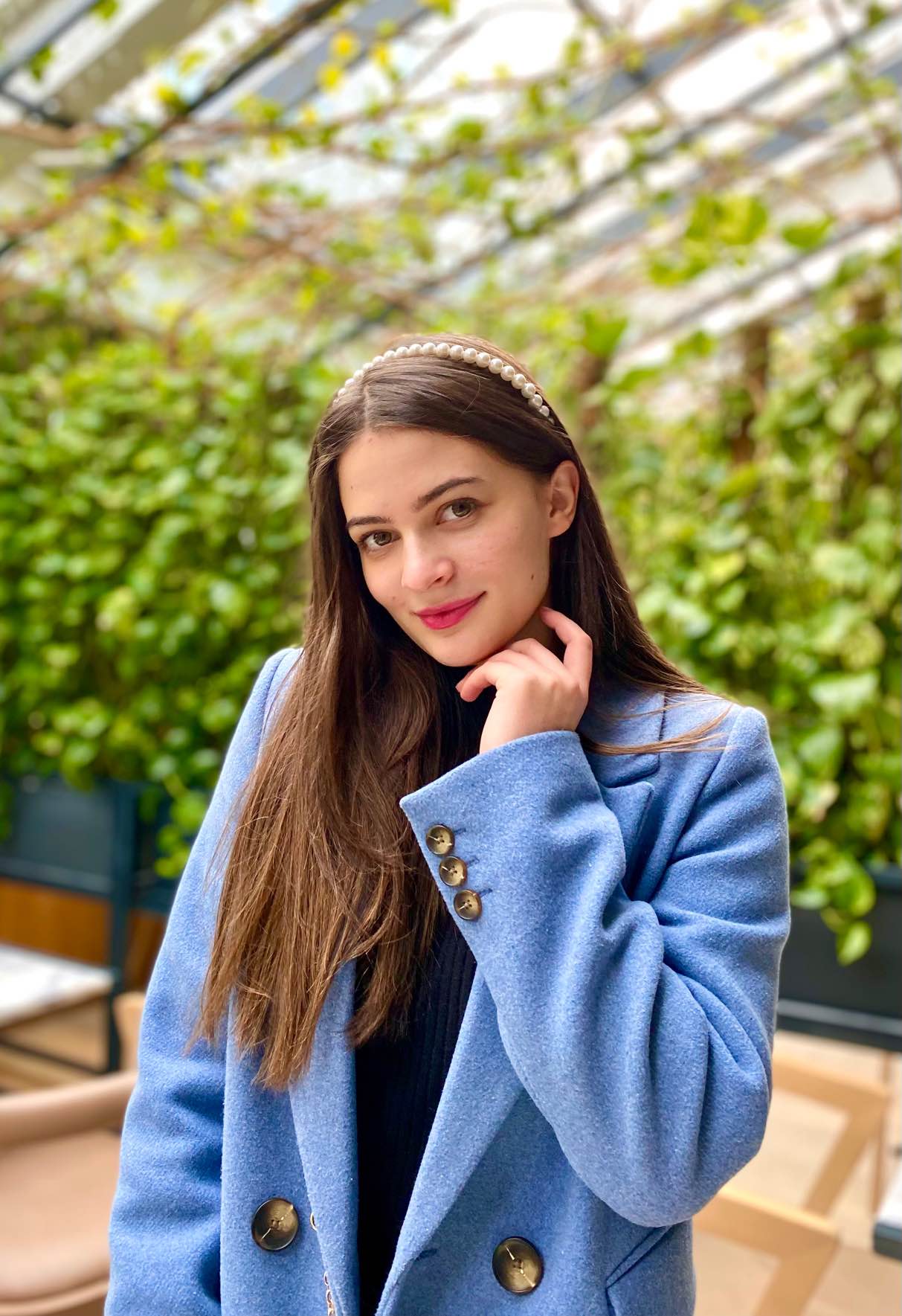 Sorina Vatavu is a freelance journalist from Romania. Pursuing a master's degree in law and technology in the Netherlands, she is very passionate about arts, traveling, and the interplay between regulation, ethics, society, and technology.