The Polish perovskite genius wins the special award at 'Polacy z werwą,' a poll organized by PKN Orlen
Olga Malinkiewicz, a Polish scientist and entrepreneur who is revolutionizing the energy industry by reinventing perovskite walks off with the special award at the third edition of 'Polacy z werwą' ('Poles with verve'), a poll organized by PKN Orlen.
"This award means a lot to me" says Olga Malinkiewicz, I'm happy because Poles have noticed how important is the relation of science and business. And this is what we have been lacking here in Poland. I would like to pave the way for those Polish scientists who are eager to leave the lab and head for business" she adds.
The special award is granted for an original and essential contribution to the popularization of the ideas connected with the poll categories. All winners are chosen by the Board, which includes Jury team chairpersons, representatives of media patrons and Jacek Krawiec, the President of PKN Orlen.
Olga Malinkiewicz, a very talented physician and entrepreneur, is an excellent example of an outstanding individual worthy of the recognition. Not only she created an innovative printing technology that allows for the production of cheap and flexible sheets of perovskite, but also has established Saule Technologies, a company in charge of the commercial application of this innovation.
About the poll
'Polacy z werwą' is a prestigious initiative which aims at showcasing the biggest potential of our country – exceptionally talented young Poles. People who, thanks to their knowledge, talents, and above all, passion and perseverance, create big things, which are not known for the wider general public. The prizes awarded in the Poll are in a form of a grant, amounting to PLN 50,000, which is given to every winner in each category. The Poll is an initiative of PKN Orlen, who is also in charge of organizing the event. Its first edition took place in 2013.
'It is the achievements of people like those whom the 'Polacy z werwą' poll promotes and awards, that is a measure of success of the transformations that have taken place in Poland over the last two decades. Young Poles Europeans open to the world make Poland develop so dynamically and become a country of innovation', PKN Orlen President Jacek Krawiec stresses. 'When we give our votes to them during a public vote, we appreciate their talent, knowledge and competence; we also honor people whose work create a modern image of Poland in the world.
The list of winners
Medicine:

Michał F. Kamiński, MD.

Science:

Marta Bucholc, PhD hab.

Environmental Protection:

Karolina Gil

Design and architecture:

Katarzyna & Wojciech Sokołowscy

Innovation in Business:

Jakub Krzych

Art and Culture:

Honorata Martin

Sport:

Ewelina Marcisz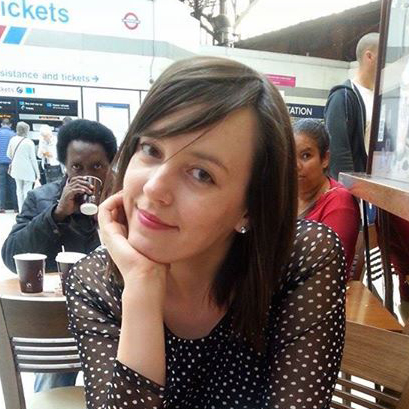 Emilia is an experienced editor, gifted wordsmith, a professional translator, but first of all, an avid reader.