PwC announced the opening of Startup Collider, a new initiative for nurturing and promoting the Central and Eastern European startups. PwC will provide the startups with a workspace within PwC network, a mansion for their accommodation during the acceleration program, highly qualified dedicated mentors and provide a shorter route to market.
The first cohort of the Startup Collider will focus on Fintech startups, where ten best startups will have the opportunity to take part in the three-month bootcamp. By the end of the acceleration program, startups will have refined value propositions, business plans, processes and possess knowledge of their respective markets, client needs, regulations and many more. Who knows? They might even pivot if necessary follow opportunities with or without PwC in different setup or market. For the best startups, there is going to be an extensive go-to-market program where startups can align with PwC and benefit from its market footprint to deploy their products and services in CEE and beyond.
"We hope that this new initiative will provide significant help to European startups. The Program offers a broad range of opportunities: some startups will get to see their solutions embedded into PwC services while others will win new customers and partners thanks to PwC's global network" said Jolanta Kokosinska, Partner of Innovation and Incentives team at PwC Polska.
The startups chosen for the acceleration program are matched with two dedicated mentors one non-PwC expert and one PwC high performer, who is chosen based on his/her expertise in the closest technological area and serves as the contact point between the startup and PwC. This mentor works directly with the startup and is responsible for securing its access to additional resources in PwC, their other partners, and the broader relevant industry.
"Startup Collider offers a carefully-structured collaboration process between PwC and startups under PwC's Innovation and Incentives team and our great technological partners. The process was designed to expand the value that the startups generate. PwC initiated the program to support entrepreneurs' cross-border ties with startup and investors community, support their go-to-market and accelerate them by our unique methodology and global network. European entrepreneurs chosen to collaborate with PwC will receive a unique opportunity for growth. We look forward to sharing our know-how and network with them to build something big" adds Mateusz Nowak, leader of the Startup Collider at PwC.
Each annual cycle of Startup Collider includes a 3-month bootcamp stage, in which the entrepreneurs meet with PwC's experts and relevant business units to compile more information. The extensive acceleration program is followed by the 6-9 months go-to-market stage, in which PwC and the startups work together on the Proof of Concept and the first sale.
Registration is already open on their website, and the most innovative and promising Fintech startups from all around the Europe have the opportunity to register and be among top ten elected startups.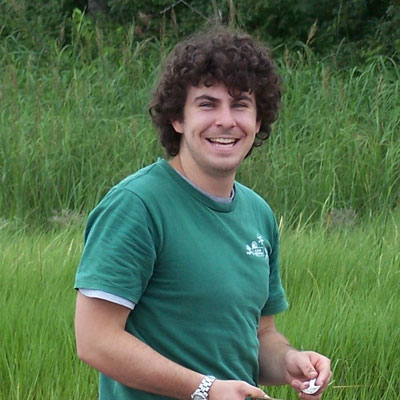 Journalist, blogger. Professional burger eater. Standup comedian in training. Seriously.