UX collaborative design platform with Polish origin attracts $ 5M in venture capital
UXPin, a Gdynia-based provider of a SaaS design platform, has announced the completion of a $ 5 million funding round led by True Ventures, with participation from Freestyle VC and Innovation Nest. It is one of the only Polish tech startups to receive Series A funding from U.S.-based investors.
"We're thrilled to welcome UXPin to our portfolio. The team closed their financing recently, and are hard at work building what we think is the best tool for team collaboration on design – writes TrueVentures on their website – UXPin has excellent tools for developing early mockups using the included extensive UI libraries, along with animation tools to help visualize interaction on desktop and mobile designs. Commenting and collaborating are intuitive, letting everyone on your team contribute—and there's much more in the works."
Founded in Poland in 2010, UXPin provides wireframing and prototyping collaborative platform which allows designers and engineers to work together easily by letting everyone involved in web design to share links to their work and thus participate in any stage of the process. With over 900 pre-made UI templates and patterns, custom reusable elements, and a drag-and-drop interface, UxPin drastically reduces the learning curve and allows anyone to transform concepts into lifelike prototypes, crafting a more cohesive experience for any products or services. It also supports the designer's entire workflow.
"Today, contemporary design work is made up of increasingly specialized practitioners solving problems we never dreamed of those many years ago. Designers have had to reinvent ourselves continuously." says Jeff Venn, Design Partner at True Ventures.
The tool is used by companies such as Microsoft, Sony, NBC, USA Today, Adidas and some design agencies, such as Barrel in New York.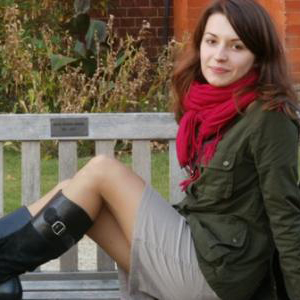 Anna is a passionate bilingual tech writer, geek and music lover.